AMA 2018 Broker of the Year – Insurance says it is of "paramount importance" to inform clients of this option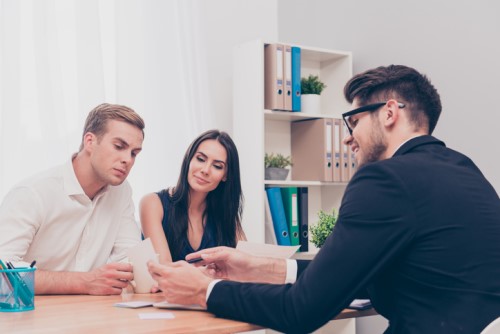 For brokers still wondering about the necessity of personal insurance as part of the home loan package, Finance Unlimited director and AMA 2018 Broker of the Year – insurance (mortgage protection and life) Nicholas Kakalis is setting things straight.
In an interview with MPA, Kakalis said a sound personal insurance package is "of paramount importance", because if the borrower suddenly lost work due to illness, and he or she was unable to continue paying their mortgage, the insurance would be able to cover the repayment. That would prevent the bank from selling the house at a time when the family most likely needed great support.
According to Kakalis, Australia is grossly underinsured when it comes to personal insurance, swayed by a common misconception that super can cover people should the worst happen.
"In reality, many life insurance policies inside super are only for about $250k," Kakalis said. "With the average mortgage being close to $450k, the life insurance will not be able to cover it, let alone provide anything for the family so it can grow without financial stress."
"Taking on more debt, such as when you take out a new loan, is a perfect time to have everything reviewed," he added.
They need to know
Brokers need to explain to customers why new loans need coverage, and why it's important to get a comprehensive personal insurance package that includes life insurance, income protection, and trauma.
Kakalis said clients are often open to discussing their needs. He usually brings up the topic of insurance with customers when going through assets and liabilities. While he admits the topic can be sombre for customers, and might ruin their mood, he still brings it up.
"We always revisit it. We go through the discussion of why it is important, and elaborate on each of the insurance options, and how the package could be tailored to their direct needs," Kakalis said. "We consider many variables such as ages of children, school fees, level of debt or savings, and illness."
The impact of including personal insurance in the loan process becomes more profound for Kakalis's team as they upskill themselves. His team has a whole new division looking after insurance services that works hand-in-hand with lending.
"It has helped us become our clients trusted adviser, and this level of relationship brings on a whole new level of loyalty. Referrals are also more forthcoming, as there are now two distinct sides of the business," Kakalis said.