AFG announces fifth national scholarship winner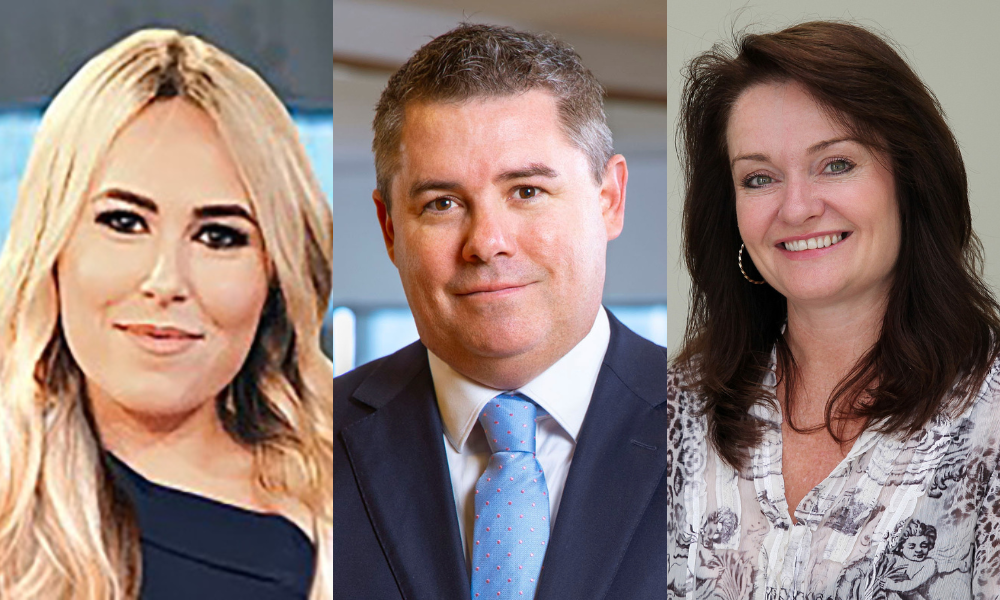 The AFG Winning Women scholarship program has a new winner for 2022.
Having grown from one scholarship to five national scholarships per year, the program, sponsored by Westpac and led by AFG, helps women who want to progress in the industry.
Four of the 2022 scholarship winners were announced at the aggregator's broker awards, and AFG has confirmed the fifth winner is Vision Money director and mortgage broker Bridget MacGregor.
MPA spoke to AFG regional support manager and Winning Women lead Nicole Tosev (pictured above left), and AFG head of sales and distribution Chris Slater (pictured above centre) about the program and what it aims to achieve.
Additionally, director of Wollongong-based brokerage Mortgage Success Katrina Rowlands (pictured above right), talks about her role as program mentor.
Read next: Being female an opportunity, brokers say
For 27 years, Tosev said AFG had been on a mission to create a fairer financial future for Australians. When industry figures identified that less than a quarter of Australian mortgage brokers were female, AFG recognised the importance of helping the number to grow. The main objectives of the program (supported by each state lead), are to grow female representation within the broking industry, develop and foster a network of female brokers and to acknowledge and reward high performing brokers, she said.
"AFG is committed to diversity and equality in our industry and is now on a mission to help create a more diverse network, to meet the different needs of our diverse customers," Tosev said.
Diversity and equality provides a way for the industry to grow, provide higher customer satisfaction, greater innovation and to attract and retain more brokers, she said.
"Our program helps fill a gap by providing support for women to build their business and connect with peers," Tosev said.
Upon becoming NSW state manager in 2009, Slater said he approached Katrina Rowlands and Kathy Cummings (formerly CBA head of third party, now general manager BOQ Broker), to set up a women's scholarship. The AFG NSW Mortgage Success Women's Scholarship was formed, sponsored by CBA and Gerard Hermans from the Institute of Strategic Management.
"Three years ago, when I was appointed head of sales and distribution, I wanted to take the scholarship and make it national," Slater said.
Rowlands came on board to mentor the program, along with Rise High director Marissa Schulze. Westpac has been a huge supporter of the program, as has the Institute of Strategic Management, which has been involved each year since 2009.
"Internally I asked Richele Janjatovic (currently on maternity leave) and Maria Mazzucco to help me and be the leads which they did. Since then, we have expanded the program and we are extremely proud to have the support of AFG Home Loans, Broker Essentials (Jason Back), Thrive for Women (Jane Counsel and Michael Trencher), Success & Broker (Ruan and Kylie Burger) and Ascendo (Stuart Donaldson)," Slater said.
Rowlands, who co-mentors Winning Women with Schulze, said the scholarship program helps women who want to excel and move to the next level of business. It provides a sounding board, offering tools, support, and guidance through mentorship, as well as networking opportunities.
"The purpose of it is to allow women to be able to reach out, have support and break into that next level of business within the industry, to be the best that they can possibly be," Rowlands said.
Read next: Brokerage set up to help people
Rowlands said many of the women participating in the program had achieved "phenomenal results" but hadn't necessarily had that next level of representation or recognition. Women wanting to participate in the scholarships and move to the next level can either self-nominate, or they can be nominated, she said.
"We've tried to encourage BDMs and other people to notice – and that includes women noticing women – to recognise someone that they've maybe spent some time with or just recognise that they're doing a great job." AFG's Winning Women scholarship is a new category that launched last year at the AFG Broker Awards, which recognise excellence amongst AFG's female members.
The five Winning Women national scholarship winners for 2022 are:
Diana McKenzie - LoanPort (Western Australia)
Liz Barter – FineStream Capital (South Australia)
Nicole Cannon – Pink Finance (NSW)
Amber Renna – AKL Finance Group (Victoria)
Bridget MacGregor – Vision Money (Queensland/Northern Territory).
Each winner was awarded mentoring with Rowlands or Schulze, mentoring from AFG Home Loans national manager Hayden Cush and a chosen education program. Additionally, a 2023 getaway provides an opportunity to share best practice and connect with high performers, along with two days' mentoring.
Two of the winners will also have the opportunity to attend the AFG Academy.
While application dates for 2023 are still being finalised, as a guide, Tosev said there would be a call for nominations on February 1, with submissions likely to close at the end of March. The first round of judging would be complete by the end of April, and the final winners announced by June 30.