Non-bank's free thinking approach resonates with brokers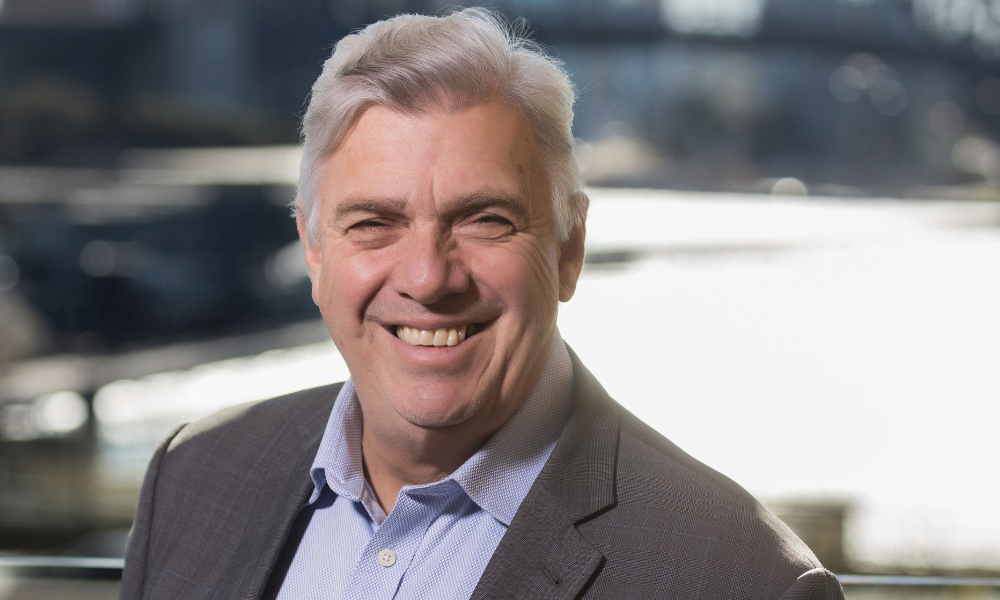 As a non-bank that relies heavily on the third party channel for its loan originations, there can be no higher accolade for Liberty than winning MPA's Brokers on Non-Banks award for top choice of brokers in 2022.
"We're delighted that our business partners have chosen Liberty as their preferred non-bank lender in our 25th year," says group sales manager John Mohnacheff.
"To receive recognition direct from the brokers themselves is a testament to the dedication of the entire Liberty team. From our BDMs to our operations teams, underwriters and support staff, every department has come together to ensure we continue providing the excellent service brokers have come to expect."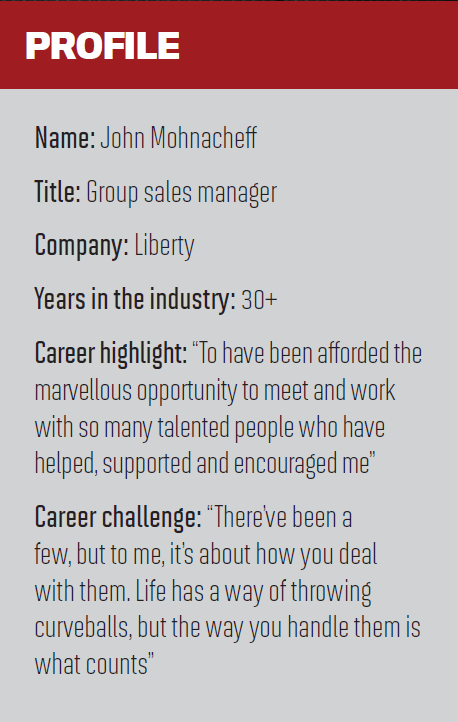 Mohnacheff says the Brokers on Non-Banks result also reaffirms that Liberty's free-thinking approach resonates with brokers. "It's pleasing to see that our efforts are hitting the mark, and our hope is that brokers have appreciated Liberty's unwavering support."
Liberty is proud of its 25-year partnership with the broking community, and grateful for their continued support and ongoing positive feedback, says Mohnacheff.
"Brokers have been key to our formula since the beginning, and Liberty is invested in ensuring we continue to meet the needs of our broker partners."
Mohnacheff says the non-bank lender also understands that the service it delivers reflects on the broker in the eyes of the customer.
"Feedback from our business partners is critical to ensure we consistently create positive experiences for both brokers and customers."
Hundreds of brokers from across Australia ranked Liberty and other non-banks in this year's Brokers on Non-Banks report across 10 categories: turnaround times; BDM support; commission structure; communications, training and development; interest rates; product range; credit policy; online platform and services; brand recognition; and product diversification opportunities.
Liberty's credit policy was voted the best overall by brokers, and it also ranked second for turnaround times, BDM support, commission structure, interest rates, brand recognition, and online platform and services.
Brokers preferred Liberty over other non-banks when it came to specialist lending and SMSF lending, the report revealed.
"Liberty has always led the market with diversification and operated with agility, innovation and flexibility," says Mohnacheff. "Our ability to pivot quickly in response to market needs is what sets us apart."
He says this ability also helps ensure Liberty is able to navigate challenges, continue providing a high standard of service, and expand its product offering.
Credit policy
Mohnacheff says Liberty recognises that when brokers are looking for the right solution for their customer, the choice often comes down to policy.
"We take pride in being a business that's willing to listen and look beneath the surface, while discovering innovative ways to improve financial inclusion for more borrowers," he says. "By adopting a free-thinking approach and providing out-of-the-box credit solutions we can help find the right fit for more customers."
Turnaround times
Mohnacheff says that since its inception, Liberty has sought to deliver fast turnaround times for its customers and business partners.
"We have built our systems and processes to ensure we can always provide the fast responses brokers depend on."
BDM support
Liberty is continually inspired by the dedication of its BDM team, says Mohnacheff.
"We know brokers value high-touch, personalised support, and our BDMs work tirelessly to help our business partners achieve the best customer outcomes."
Commission structure
Mohnacheff says Brokers on Non-Banks 2022 further demonstrates that Liberty is a trusted business partner that brokers can rely on. He says providing a fair commission structure that ensures brokers are rewarded for their hard work and supported in their success is important to Liberty.
Interest rates
"We understand that in addition to getting a fast 'yes', customers also want a loan that offers competitive terms and the flexibility to help them move forward," says Mohnacheff.
Online platform and services
Liberty is constantly innovating its online platforms and services so brokers can focus on finding the right solutions, Mohnacheff says.
"By leveraging digital tools, we are creating a more automated process that leads to better broker and customer experiences."
Brand recognition
"We've worked hard to strengthen our brand and ensure brokers and customers are aware of the genuine alternative solutions avail-able to them," Mohnacheff says. "It all comes back to our mission of helping more people get financial."
Broker feedback
Mohnacheff says brokers are critical to Liberty's distribution source.
"We want to know how we can continue to improve. Surveys such as Brokers on Non-Banks are important in helping us learn how to best serve business partners and clients, particularly in the current environment."
Combining this with internal feedback, such as from the Net Promoter Score survey, helps Liberty to carry out changes with confidence.
"Supported with honest and direct broker feedback, we have been able to refine our product and processes to make our loans easier to understand and use," says Mohnacheff.
Other milestones
Reaching 25 years is a significant milestone for Liberty, says Mohnacheff, and its growth has only been possible thanks to the support of broker business partners.
"We're proud to have helped over 700,000 customers get – and stay – financial through various market challenges."
Beyond the 25th anniversary, Liberty's mission to champion fairness, financial inclusion and diversity has also been recognised.
In July, Liberty received the Diversity and Inclusion Award at the MFAA National Excellence Awards 2022. This followed the non-bank being crowned an HRD 5-Star Employer of Choice in March.
Despite a changing economic climate, the company also reported strong FY22 results that reflected record loan originations, says Mohnacheff.
Looking ahead
"In the next 12 months, Liberty will ultimately do what we have always done – listen, analyse and innovate," says Mohnacheff. "We will continue to deliver a range of solutions that will help a wide spectrum of customers with leading lending options."
The non-banker lender will strive to achieve this with efficiency and transparency to meet the evolving needs of brokers and customers, he says.
Several technology enhancements are also on their way, including upgrades to the Liberty IQ platform and an ever-expanding suite of services.
"These enhancements are designed to further improve our turnaround times and help our brokers grow their businesses through great service and partnership," says Mohnacheff.
"We're confident Liberty has a bright future ahead."