Andrew Walker says a monumental moment is coming for the lending industry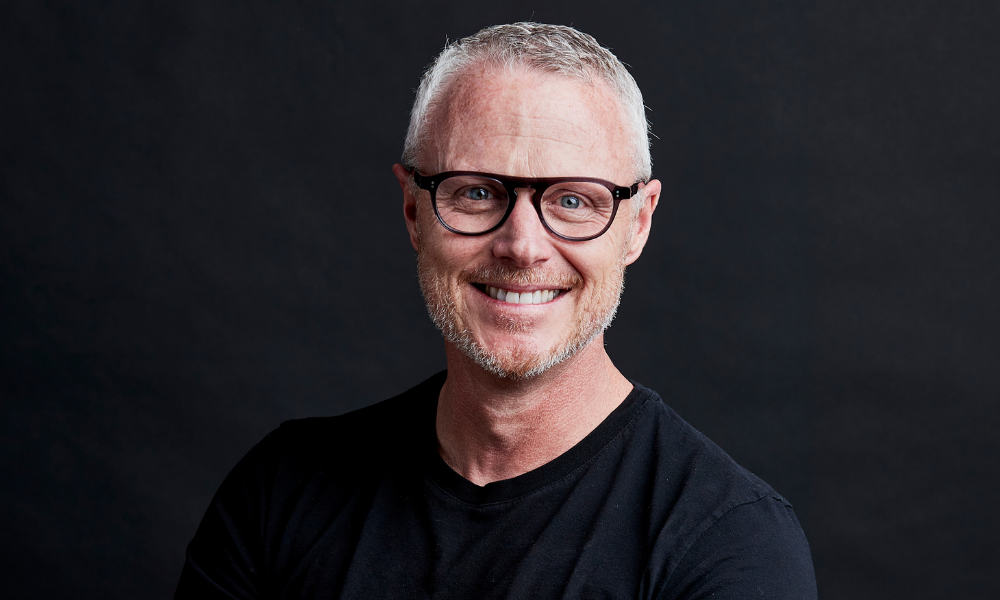 This week, digital mortgage provider Nano and global tech giant Oracle announced a deal that could potentially transform the Australian lending industry by bringing traditional lenders kicking and screaming into the digital age. As reported by MPA on Tuesday, Nano has secured an innovation patent for its proprietary real-time loan application and decision-making technology and is now a member of the Oracle PartnerNetwork. According to the companies, customers should be able to secure a home loan approval within minutes rather than weeks – a game changing moment for consumers in an environment where turnaround times have blown-out as long as 24 days.
Speaking to MPA, Nano's Digital Home Loans' co-founder and CEO Andrew Walker said any Australian lenders with Oracle's banking solution had the ability to tap into this technology, including a range of banks across the majors, second and third tier, as well as non-bank lenders. According to a report by the Australian Financial Review, this could include major banks Westpac and NAB.
Read more: Oracle, Nano partner for digital onboarding service
While the deal represented the potential for massive disruption in the mortgage industry, Walker could not confirm whether the benefits of lighting fast loan approvals would be felt through the broker channel.
"We cannot comment on behalf of the participating lenders, whether they will pass on these benefits through to broker originated loans," he said. "However, this signifies the beginning of Nano's growth in the B2B space – a key pillar of the business moving forward."
While it would ultimately come down to lenders to decide whether all customers, including brokers, would have access to the technology, Walker said there were other avenues through Nano that provided clear opportunity to improve customer experience through the third-party channel.
"We're continuing to see interest from many different players ranging from mortgage broker aggregators, second tier banks, big four banks, non-banks as well as other technology providers – who have approached us to license or white label our technology to deliver a better customer experience," he said. "This could be a major avenue for brokers moving forward."
Nano had already been disrupting the market through its fast approval times and "better unit economics," said Walker. "This partnership deal rapidly increases Nano's ability to scale and cements our position as a major technological leader in the $2.0 trillion Australian mortgage market.
"This partnership opens up the doors for Oracle financial service clients to tap into Nano's patented technology, as it is integrated with Oracle's tried and tested enterprise software, drastically improve their onboarding experiences and 'time to yes', without having to invest in their own infrastructure. Their customers include some of Australia's major banks and global banking leaders."
While digital mortgages only comprised about 3% of the market, Walker expected this to accelerate given the scale of Nano's partnership with Oracle. According to the companies, the digital mortgage market was expected to surpass $100 billion in the next five years.
The companies also claimed that the benefits stemming from the partnership would cater to both simple and complex home loans for consumer and SME market segments.
In a Financial Review article, Walker referred to Oracle and Nano having a shared understanding that the mortgage industry was facing a "Blockbuster moment."
He told MPA that this could occur if traditional lenders didn't update their systems and processes to meet the growing demand for quick digital solutions driven by consumers.
"If you think about the company, Blockbuster – they were the number one distributor of movie rentals in the US, whose business model largely focused on owning bricks and mortar stores and relied on customer late fees to drive most of their revenue," he said. "Blockbuster's inability to re-think their business model and adapt to the increasing demands from customers for fast, digital and fair movie rentals solutions, allowed Netflix to come in and disrupt the industry.
"In the 2000's, Blockbuster went under. This is the Blockbuster moment that I am referring to. If traditional lenders can't keep up with the market's demand for fast, simpler and fairer home loan solutions, they risk extinction, just like Blockbuster."
On the recent patent of its automated loan application and decision engine, Walker said that digitalisation is "no longer a trend" but a "baseline requirement" to meet customer expectations during the current refinancing boom.
Read more: Nano introduces new application and decision software for home lending
"This innovation patent recognises Nano as unique and innovative and sets us apart from the rest of the industry," he said. "Many are claiming to be 'digital' — but a website application sitting on top of yesterday's broken processes is not the future."