CEO explains how the lender responded to broker feedback to regain its top spot in the Brokers on Non-Banks survey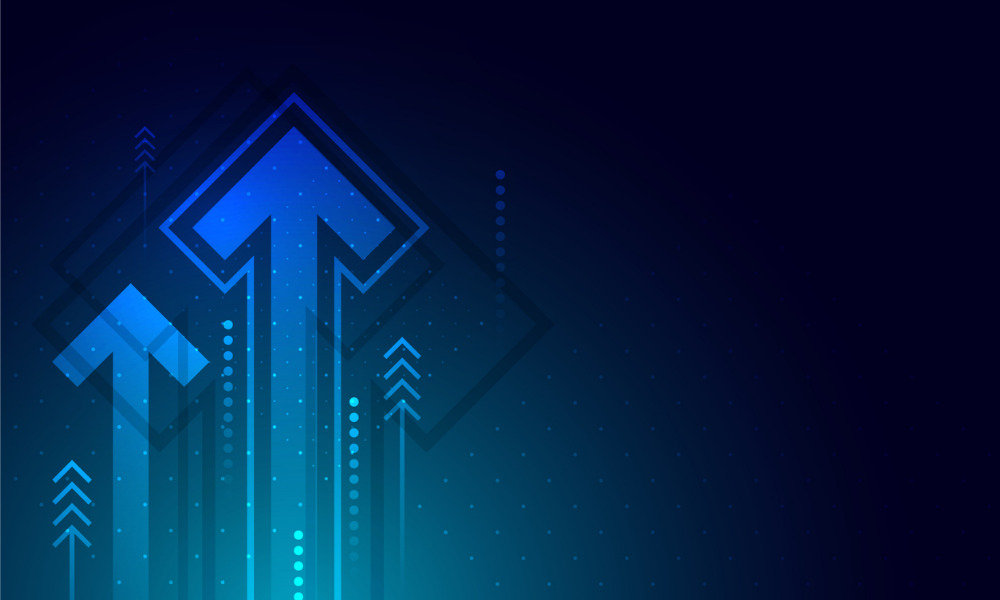 Reclaiming the top spot in MPA's Brokers on Non-Banks 2021 survey, Pepper Money received nine medals this year, six of which were gold.
"Humbled and delighted" that brokers have chosen Pepper Money as their top non-bank, CEO Mario Rehayem says he cannot thank them enough not only for their continued support but also their ongoing feedback.
"We've listened, and they know we have listened, because they can see how we've evolved over time. They've assisted us in building Pepper Money," he says.
Dropping down to third place last year was "a wake-up call" after spending two years as the broking industry's highest-rated non-bank lender, Rehayem says. This encouraged Pepper Money to do a deep dive into what brokers were saying in order understand what the pain points were so it could address them.
To have taken on that feedback and seen the results in this year's survey, even after a more difficult 12 months than usual, is a "huge win" and a validation that the lender is doing everything it can for brokers and their customers, Rehayem says.
Pepper Money's success hasn't happened overnight, he says. It's the result of 21 years of evolving, learning and then implementing those learnings.
One of the things Rehayem puts this success down to is consistency. Despite a 90% increase in submissions in the fi rst half of the year compared to last year, Pepper Money maintained consistent same-day turnaround times.
The lender just missed out on the gold medal for its turnaround times in 2021, and although it's still way ahead of most other non-banks, Rehayem sees this as another goal to work towards.
"There isn't a lender in the country that isn't focused on turnaround times," he says. "I think where Pepper Money differenti-ates from everyone going hard on turnaround times is that anyone can give you a fast decision, but the consistency in their decisioning is key.
"Consistency and transparency in credit decisioning is more important than just a fast turnaround time, because turnaround times with continually moving goalposts on your credit appetite means a broker then loses confi dence not knowing how that loan is going to end up."
Journey to digital transformation
Pepper Money is leveraging digital tools to create a more automated process, allowing for digital signatures and using comprehensive credit reporting instead of bank statements. Not only will this assist with turnaround times but it will enable a more seamless approach between the customer, broker and lender, and reduce effort across all interactions.
"We believe that Pepper Money will be at the forefront of giving our unconditional and conditional approvals in a matter of hours as opposed to 24 hours," Rehayem says.
"This is where we want to take the journey of technology and deliver that service to brokers and their customers."
Brokers have already seen the positive impact of the non-bank's digital transformation, with Pepper Money receiving a gold medal for its online platforms and services.
The Pepper Product Selector is a particularly important tool for brokers, allowing them to use client information to receive an indicative offer in just a couple of minutes. Rehayem says transparency is important here: customers are offered an indicative approval where there are no surprises at the end.
But Rehayem says the non-bank is only "at the infancy stages" of its digital rollout.
"You can just imagine how excited we are to fully roll out all the bells and whistles that we've got planned over the next six to eight months," he says.
"It's a great recognition that brokers have witnessed how much we've invested in digital financial assistance and making their life easier for customers during COVID; but also, we know what journey we have ahead of us."
Broker education and support
Pepper Money has also been using technology for its broker education. Ranked first for its communications, training and development, the non-bank's offering is clearly valued by the broker channel.
Rehayem says education has been something the group has invested in over the last six years. Each year Pepper Money holds its Insights Roadshow, going around the country to keep brokers up to date and help them feel supported.
Particularly over the last year and a half, Pepper Money was proactive in its communication and engagement with brokers – even beyond industry regulation and product updates. One example Rehayem mentions is when the lender reached out to St Kilda Football Club, which it sponsors, and arranged for its in-house psychologist to deliver mindfulness sessions to Pepper Money's broker network.
The non-bank also provides education pieces online, covering topics that are important to both brokers and customers. This saw its website reaching a high of 200,000 visits during COVID-19.
"[People were] really starving for information because of the heightened levels of uncertainty during COVID, but we were able to deliver, and brokers were absolutely ecstatic with the level of support," Rehayem says.
"Our ultimate goal is that every Australian understands their options, and our job is to work with brokers to ensure they have adequate training, education, programs and processes to feel confi dent to do that. It's about lifting the profi le of non-bank lending and the level of education across the entire broker industry, and we want to play our part."
A personalised customer experience
Another area in which Pepper Money ranked highly was BDM support – also voted as brokers' second-highest priority. Seeing BDMs as "the flagbearers of the business", Rehayem says they are an important piece of the puzzle, so the lender spends time and money on making sure they are trained properly.
Not only are Pepper Money BDMs the conduit between the lender and brokers, says Rehayem, but they are across other lender products too, in case Pepper Money is unable to help.
"We like to offer a personalised service. Every BDM will discuss things that are more personalised for that particular broker, as opposed to just throwing out a product guide or sending them a link and saying that's all we've got – it's not about that," Rehayem says.
As part of the Brokers on Non-Banks survey, brokers were also asked about their preferred lender for different product types. Pepper Money was ranked as the preferred lender for specialist lending, first home buyers, property investors and alt-doc lending.
Rehayem says it was extremely satisfying to see brokers recognise the level of effort the non-bank is putting in to be at the forefront of those customer segments.
"They really are underserved segments of the market, and we will continue to service and fi ll the void of those underserved segments, which are continuingly growing," he says.
"More than ever, there's a big appetite for alternative lending. There's so much business out there and growth potential among the new and upcoming generation of borrowers, the small business market, and the growing self-employed market that are looking for products and options that are built to accommodate their real-life circumstances.
"One thing I can say to the broker network is that we will continue to deliver products that will help underserved customers with alternative lending options. We'll do it in the most consistent, transparent and innovative ways to ensure we continue to meet your customers' evolving needs."