Non-bank has recently achieved carbon neutrality and will soon join a growing group of lenders offering green loans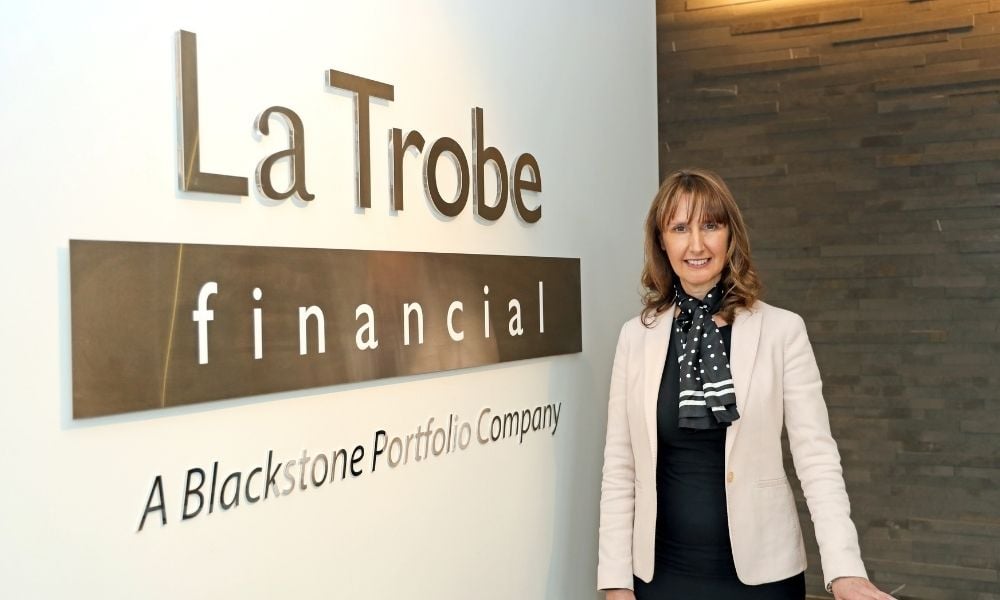 The Australian government still hasn't adopted a clear target to achieve net zero emissions, but that hasn't stopped private industry from leading the charge in the fight against climate change. A growing cohort of Australian lenders have announced a range of measures being taken to promote environmental sustainability, including green finance products and strategies for achieving carbon neutrality.
According to La Trobe Financial director of ESG and International Partnerships Caterina Nesci (pictured), it's not just broader environmental concerns that have driven action across the financial services industry.
"The financial services industry faces some very specific challenges," she told MPA. "In 2015, the Task Force on Climate-Related Financial Disclosures (TCFD) was established by the Financial Stability Board (FSB) to develop recommendations for more climate-related disclosures to promote more informed investment decisions and enable stakeholders to better understand an organisation's exposure to climate-related risks."
She said there was growing demand for sustainable loans from Australian borrowers – a trend that would rapidly accelerate over time.
"Sustainable finance offers a tremendous opportunity for brokers, particularly in the SME and commercial sector," she said. "For example, at the recent ANZ ESG Briefing, it was announced that in their first three quarters of this financial year ANZ bank participated in $91 billion of sustainable finance transactions across 55 deals in Australia, New Zealand and globally.
"In the past year alone, several lenders, including the major banks such as CBA and ANZ, and non-banks, have been issuing new green products to help with the demand and we are also seeing green finance gathering pace within the commercial sector.
"A number of players in the commercial property industry are already responding to a shift in demand among corporate tenants and investors seeking greener property assets."
Nesci confirmed that La Trobe was also currently working on a range of green finance products that it would launch very soon, following the likes of Firstmac, which launched the country's first discounted green home loan in June 2021 in response to demand from European institutional investors.
Read more: Why Australian lenders are "the laggards"
"We envisage that addressing climate change will become inevitable and that means there is an opportunity to offer green finance products that address climate change for borrowers," said Nesci.
In late 2019 and early 2020, Australia's Black Summer bushfires caused a level of devastation that had never been seen before in the country. According to the authors of a recent study by Australian National University (ANU), the bushfires were a "wake up call" demonstrating the extreme effects of climate change in Australia. Lead author Professor Nerilie Abram from ANU said the fires were unprecedented in their power and scale and warned that due to the shifting climate in southeast Australia, there was now "a rapidly increasing risk of catastrophic bushfires that are beyond anything we have experienced in the past."
"We don't expect every summer to be like 2019/2020 - and this La Niña year is a good example of that. But we can't look at climate change as something in our future or something that we can simply adapt to. It's here now, and we need to make choices now that put us on a lower risk pathway," said Abram. "We saw during our Black Summer how severe bushfires in Australia can be, how damaging and sustained. It's a trend we can expect to continue to worsen unless we rapidly reduce greenhouse gas emissions."
During the Black Summer fires, an open letter signed by more than 400 climate and fire experts from across the world warned of the ways climate change had increased bushfire risk in Australia. Despite this, Australia has not yet firmly committed to a net zero target and carries the rating "highly insufficient" in its efforts to combat climate change according to Climate Action Tracker.
On the other side of the coin, the private sector has shown a growing commitment to tackle climate change. A recent survey by the Australian Council of Superannuation Investors found that the number of ASX200 companies with net zero emissions targets trebled from March 2020 to March 2021. La Trobe Financial expects to achieve net zero emissions by 2030, said Nesci.
Now more than ever, there is a recognition of the risks and opportunities that climate change is creating for customers and the wider community, she said. Developing strategies in line with the recommendations of the TCFD could go a long way in mitigating the risks of climate change while creating a legacy for customers, staff and the communities in which they live.
"We believe that companies and properties can increase profitability and long-term growth because of their sustainability efforts," she said. "By managing energy, water consumption and waste more efficiently, we reduce our environmental impact while achieving cost savings for our business, assets and our customers."