Dual model assists brokers as they diversify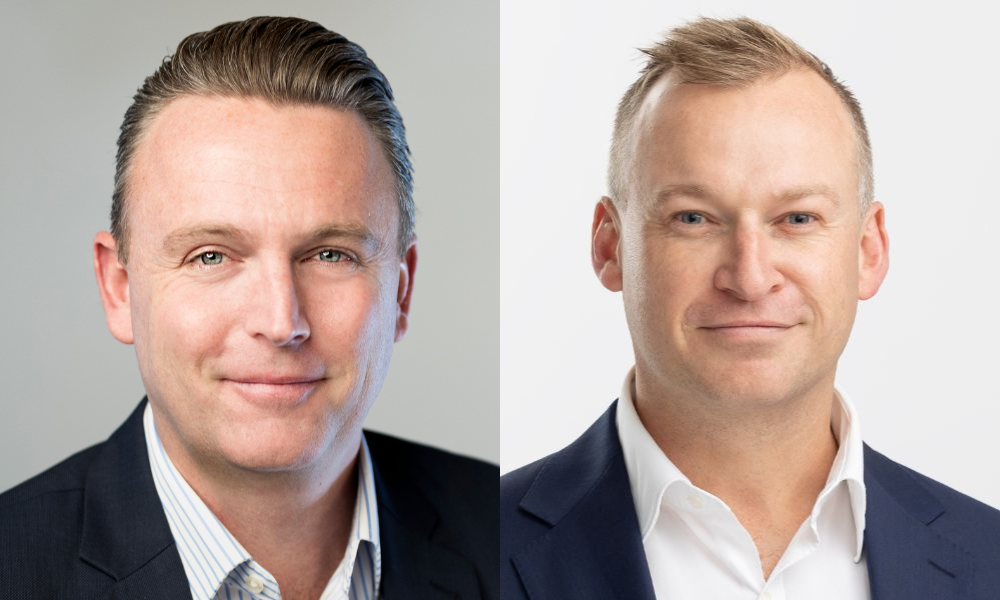 Standalone asset finance aggregator Compass Aggregation has formed a partnership with Specialist Finance Group, with options to support brokers wanting to hone their skills.
Established by brokers, Compass Aggregation operates in the SME market. Specialising in asset and business finance, the aggregator has close to 40 lenders on its panel including banks, non-banks and specialist cashflow lenders.
Announced at the inaugural 2023 SFG Commercial Convention held in August, the partnership forms part of SFG's commercial offering to its broker network.
Compass Aggregation national sales manager Alex Brydges (pictured above left) said that the business operated a broker channel and a formalised referral channel.
While many brokers are aware that by sticking to what they know, they leave opportunities on the table, Brydges acknowledged that writing asset finance business requires a level of expertise that takes time to acquire.
While many SFG brokers had acquired the skills and knowledge to write asset finance business, Brydges said that if brokers chose, they could let a specialist step in.
Compass Aggregation receives leads from the residential broker network and turns them into business opportunities. The aggregator can also help brokers to put an asset finance deal through themselves, providing support around how to structure it correctly, he said.
"For brokers who are looking to diversify, we can help with an understanding of how the lender panels work, introducing them to different products, providing guidance on what to ask and how to set out an asset finance deal," Brydges said.
Part of the skill involved in asset finance broking is asking the right questions, getting the right information and engaging with lenders who will most likely have appetite to take the business, he said.
"That's where the skill sets come in … customers come in all shapes and sizes and brokers can spend a lot of time going to the wrong shops," Brydges said.
Lender panel cited as key point of difference
Despite concerns that rising interest rates have made it difficult to access funds, Brydges said that there were still plenty of opportunities for brokers to fund their customers.
Part of the skill in writing asset finance business is knowing which lenders have an appetite, whether it be a traditional lender, or has been increasingly the case, a specialist lender, he said.
"We've got a support team that can provide guidance on the right lenders and any further information required to write the business," Brydges said.
Compass Aggregation has close to 40 lenders on its panel, each vetted by the business to ensure they meet the changing needs of the asset finance lending landscape, he said.
Its lender panel and agility are key point of difference in the market, he said. Additionally, the business is backed by a strong team of professionals who are passionate about what they do.
Acknowledging the high calibre of SFG brokers, Brydges said that the partnership between the respective businesses was an ideal fit.
"There is a great culture and everyone tries to do the best thing by their clients wherever they can," he said.
SFG general manager Blake Buchanan (pictured above right) said the partnership, which forms part of SFG's commercial offering to its brokers, would increase the level of education and access to asset and equipment finance providers.
"Our system, SFGconnect, has been designed to facilitate residential, commercial and asset finance applications and partnering with Compass compliments our digital and partnerships strategy," Buchanan said.
Asset brokers or referrers who want to know more about Compass Aggregation can visit the website or email the team at [email protected].
Have something to say about this story? Share your thoughts in the comments section below.