Commercial brokers have felt the heat while executing a vital role in the nation's recovery, says executive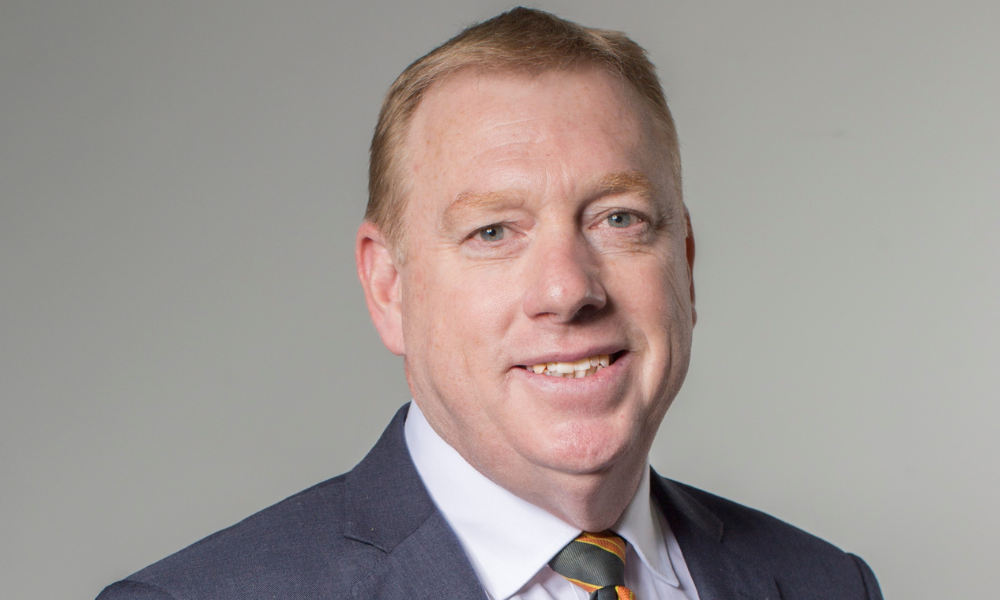 Fully vaccinated Sydneysiders woke up to their first taste of freedom this morning after more than 100 days of stay-at-home orders, marking the first step in NSW's roadmap out of lockdown. As vaccination rates ramp up across the country, widespread lockdowns will become a thing of the past while Australians learn to live with COVID as a relatively new aspect of life. Small businesses across impacted industries have also started to open their doors again in NSW, while those in other impacted parts of the country prepare to ramp up trade very soon.
According to ScotPac Business Finance group executive, Client Acquisition and Asset Finance, Craig Michie (pictured), this won't be without its fair share of challenge for small and medium enterprises.
"Business owners, in many circumstances, are the jack of all trades," he told MPA. "They're the CEOs, CFO, head of HR - there's so many different hats that they need to wear. At the moment, though, they're probably dealing with a balance sheet that's changed two years ago, greater debt loads, for example, and working through those challenges of rebuilding revenues.
"It's a critical part of our economy, but also a very challenging one for business owners at the best of times - and more so even now."
He said in the lead up to impacted regions reopening, brokers should be discussing several important topics with their SME clients. This includes more of what they would usually discuss but with "ramped up importance," he said.
"Things like, have you reviewed your cashflow requirements moving forward?" he said. "Have you got funding in place to deal with paying creditor and tax obligations? Are you prepared to ramp up again? Do you need to hire more staff and what is the cost of hiring those staff?"
It has been a challenging 18 months for impacted businesses to say the least. While stop start lockdowns have been met with government support, as well as leniency from lenders and the Australian Tax Office, this has inevitably placed businesses in debt as they struggled to stay afloat until better conditions returned.
Many workers in impacted industries have been forced to gain employment elsewhere, causing executive for business banking at CBA Mike Vacy-Lyle to caution there could be staff shortages in hospitality once restaurants and cafes reopen.
Read more: CBA issues warning as economy reopens
APRA increased the serviceability buffer for home loans to 3% last week, which FBAA president Peter White AM told MPA could also pose a problem for small business owners who leverage debt against their home as a portion of their total borrowings.
"There's a risk there where you could wind up stalling small business debt," he said. "That would be very problematic."
According to Michie, the role of brokers in lining up the right finance for business clients was clear.
"Really importantly, I think it's about identifying lenders that understand that many businesses have faced issues throughout the pandemic, such as residual tax debts and some creditor issues and ensuring the clients are with a lender that is going to work with them to overcome those issues," he said.
Commercial brokers have also seen their fair share of challenge in this environment of lockdown and recovery. Michie said the constant change and uncertainty had created a level of intensity for brokers who needed to stay well-informed when it came to helping business clients navigate the landscape caused by the pandemic.
Read next: Businesses will need to address growing debt levels
"They're always needing to be educated and ready to be available to assist their clients," he said. "I think it's just the intensity of this situation where it's important for them to be prepared. Business owners are often so time poor. You can imagine the multiple issues they're dealing with as we come out of this pandemic.
"Funding is not always front of mind, so they (brokers) need to be available and be ready to assist in finding the cashflow support they need to support the business coming through. It is a paramount consideration and often one that business owners underestimate in terms of timing."
As the country comes out of lockdown and moves into the new normal of living with COVID, Michie said the role of brokers would continue to be crucial.
"It's almost business as usual but it's just that level of intensity," he said. "I think the role of the broker can be vital. We've seen lots of changes in the finance market over the years and a business owner can really rely on a broker to know what options are out there and help get them in place quickly. A broker is really in a great position to guide their clients."