How ANZ supports brokers to diversify and upskill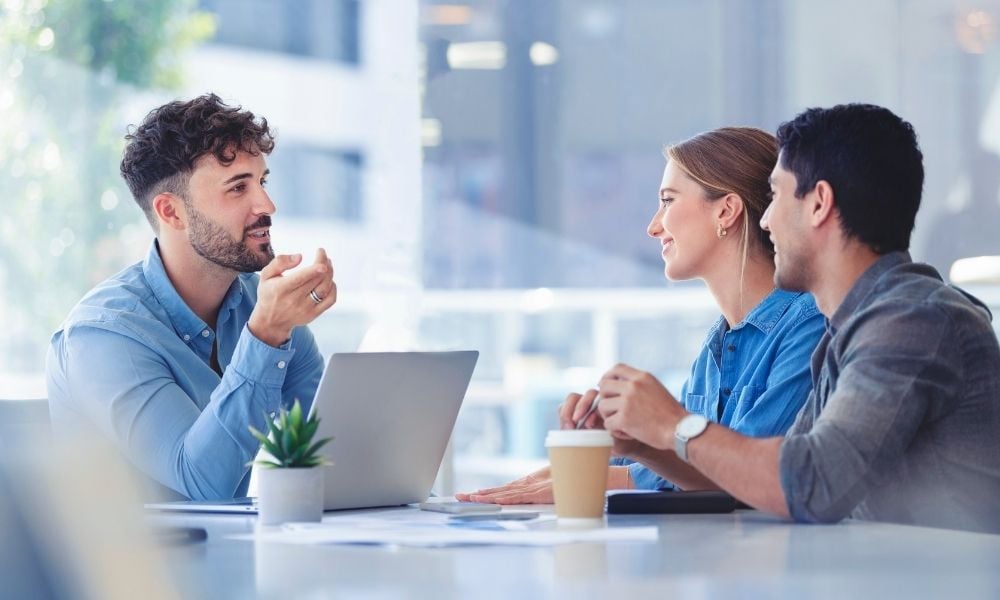 Commercial broking is a growing sector of the finance market. MPA, with the support of ANZ, has introduced a broker education channel to highlight professional development for brokers in this space and tips on diversification.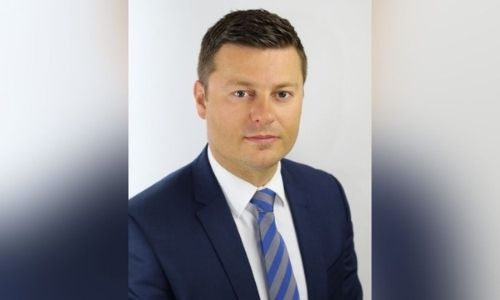 In this first article in a series we will be running over the next five months, we spoke to ANZ general manager commercial broker, Ivan Mioc (pictured) to find out about his role and what the bank is doing to help commercial brokers keep their skills up-to-date.
Mioc has been part of the team at ANZ for almost 18 years and took on his current role in May 2021.
"I've spent most of my time at ANZ in frontline roles and in recent years in leadership roles, including three years heading up the Commercial Broker team for Victoria and Tasmania and two years as the head of small business for Victoria," says Mioc.
"Following this, I took up a role leading the business execution function for Commercial and Private Banking, a role which is responsible for head office operations and delivering on strategic initiatives. The time in this role really set me up for my current role as general manager, as it gave me an opportunity to understand the head office function and its contribution to the day-to-day running of the business."
"When the opportunity came up to lead Commercial Broker nationally, I jumped at the chance. Understanding the channel, having an established network in the market and an appreciation of how important Commercial Broker is to the bank's strategy really motivated me."
Mioc says as general manager he is responsible for the strategic direction and financial performance of the Commercial Broker business, as well as oversight of risk, compliance, governance and operations.
"Commercial and asset finance brokers play an important role in the overall Commercial and Private Banking strategy, so ensuring we have a broker proposition that is fit for purpose is key.
"Having previously worked directly with brokers, I also appreciate the need to make us as easy to deal with as possible, so I'm also focused on simplifying processes to remove pain points and supporting broker education so they feel supported and empowered to work with us."
Mioc says ANZ bankers are committed to supporting the broker network and take the time to get to know ANZ-accredited brokers and their clients.
"Navigating the complexities of business lending is about finding the right solutions. With our simplified way of doing business I'm confident that ANZ and brokers will be working better together."
The importance of commercial broking and reasons to diversify
The retail market has been buoyant, says Mioc, but there is no certainty this will last forever.
"We think it is important that brokers have a number of strings to their bow. We know that diversifying can be a challenging transition, which is why education is so important as is the support offered by our BDMs and bankers."
Recent ANZ data shows that approximately 35% of the retail applications it receives are from self-employed customers, representing genuine opportunities for brokers, particularly as businesses look to refinance post-COVID.
"If a broker isn't talking to their clients about their commercial lending needs, another broker will," Mioc says.
"We want to support accredited brokers who want to provide holistic financial solutions to their customers regardless of whether it's business or personal – it's important we help support brokers and their clients. And offering a 'full service' can be an excellent client retention tool for brokers."
ANZ's support for broker education, diversification opportunities
The bank actively supports broker education via regular ANZ events and by participating in aggregator and industry events. ANZ runs its own training sessions in each state and territory, so brokers are introduced to their local team.
"We pitch the content to the audience and often host 'An Introduction to Commercial Lending' sessions for residential brokers looking to transition into commercial lending," says Mioc.
ANZ has a large team of dedicated commercial and asset finance BDMs who work solely with brokers and are their point of contact for all things ANZ.
"Our BDMs are specialists in their field with a thorough understanding of industry and regulatory requirements.
"We value the relationships we have with our broker network. Once a broker is commercially accredited with us, we will support the broker by giving them access to frontline lenders who can work with them on transactions.
"We will also work with a broker from the time of application throughout the life of the customer's loan with ANZ."
As well as a dedicated team of BDMs, ANZ's frontline lenders also support broker education, with credit staff and lending specialists actively involved in the training provided to brokers.
"In the case of asset finance, brokers also have access to our online Broker Hub – a central resource for asset finance lending through ANZ."
Mioc says the market is becoming increasingly competitive and brokers have a range of lenders to choose from.
"One of the ways we can make ourselves more attractive to brokers is to offer quality professional development opportunities and to support their personal wellbeing through our education offering.
"We're always open to hearing about how we can further improve our services, so I invite brokers to contact their BDM if they have any topics, suggestions or insights into ways we can improve."
Professional development
Education and professional development are priorities for ANZ's BDM team and should be for brokers too, Mioc says.
"The pace of change is unlikely to slow down. As we've seen over the last several months, the pandemic recovery is an ongoing challenge – our customers' needs are going to change and evolve, and we need to do our best to keep pace with change to be able to support their requirements."
"At a broader level, we're also not immune from the scrutiny of the regulators, so bankers and brokers alike should be at the forefront of the industry and have a very clear view of regulatory requirements, policy and compliance."
Mioc says it is critical that brokers and bankers provide their customers with accurate information and fit-for-purpose finance solutions for them to consider.
Add in the increasing compliance demands and it's clear the broker's role has become more complex.
"So it's imperative they have the clear picture and a handle on the details. It's our role to support them with this."
BDMs also have an important role to play in broker education – being a broker's main point of contact, means they often act as a conduit for sharing information and explaining regulatory changes.
Training, regulatory updates
ANZ continues to support aggregators' training and education programs heavily and is also involved with industry body training schemes, such as those run by the MFAA.
Mioc says while face-to-face sessions are preferable, when this isn't possible (e.g. due to COVID-19 restrictions) webinars and virtual sessions have been an important way of staying connected with, and supporting, brokers.
"We regularly send communications direct to our broker network and we also present webinars that go beyond policy and product information.
"We have presented economic updates and specialist lending webinars that include case studies to help bring complex commercial lending scenarios to life."
An example of this is ANZ's recently launch of its rapid refinance process. It rolled out a series of webinars to help ANZ-accredited brokers understand eligibility criteria and how to submit an application, and enabled them to ask questions.
"We also work hard to ensure that we deliver a variety of content that is tailored to the audience and their different levels of experience," says Mioc.
"We work hard with to ensure that in our presentations, complex matters are presented in an easy-to-understand manner. For example, with each round of government COVID support, we communicated with brokers via email and followed up with an invitation to join a webinar which would run through case studies and lending scenarios."
Mioc says ANZ also supports the wellbeing of its broker network, hosting wellbeing sessions, which have been well-received and well-attended.
"During a time when there was a lot of uncertainty and people were struggling with the impacts of isolation and lockdowns, providing brokers with access to tools and resources to help support their personal wellbeing was also important and something we were pleased to offer them."
Next steps to a commercial broking role
If brokers want to diversify into commercial and they are already retail-accredited with ANZ, they can talk to their Retail BDM for a referral.
Mioc says if brokers they are already working in the commercial space, but are not accredited with ANZ, their aggregator can help put them in touch with the relevant ANZ contact for their state or territory.
More information is also available here.
This article is brought to you by ANZ
This is general information and ANZ is not giving you advice or recommendations. Carefully consider what's right for you, your business and your clients.