Successful residential and commercial broker reflects on settlements milestone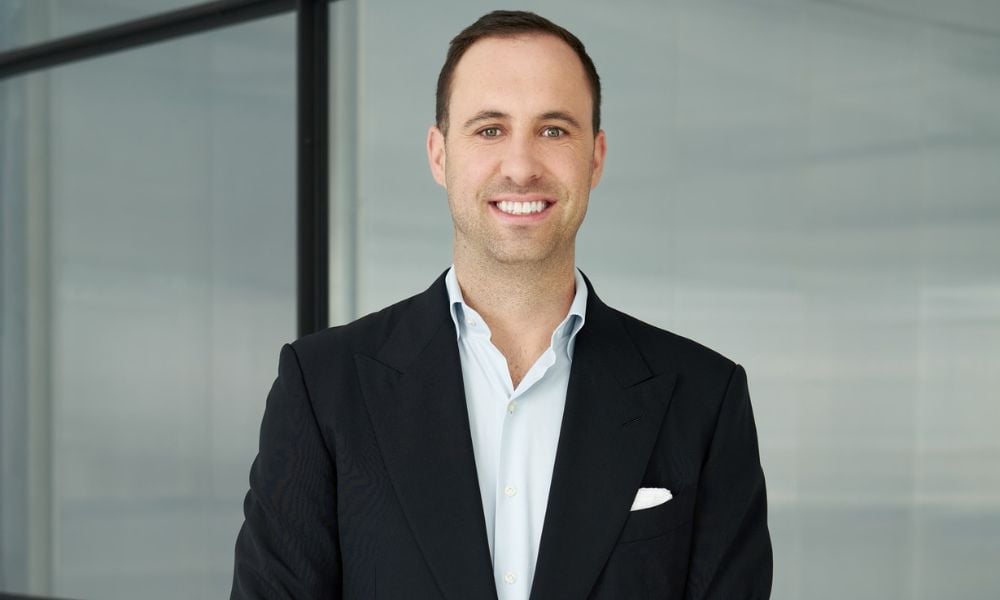 A broker who has chalked up more than $1 billion in settlements says that efficient processes, a structured team and diversification are among the strategies he has used to drive growth.
Christian Stevens (pictured above), senior credit adviser at Shore Financial, surpassed $1 billion in loan settlements in September 2022, a milestone he confirmed that he reached in under five years.
He is an excellence awardee (finalist) in the 2023 Australian Mortgage Awards for the FBAA Broker of the Year - Residential category and was awarded AMAs Broker of the Year - Productivity in 2022.
Stevens, who writes residential and commercial loans and has a strong social media following, spoke to MPA about what he learned in writing his first $1bn in settled loans.
He is a strong advocate of staying on top of industry trends and best practices and is an avid mentor and supporter of upskilling people within a business. At Shore Financial, these terms are not just buzzwords, but are part of its DNA, he said.
Shore Financial conducts daily work in progress meetings and holds regular training sessions for its team members.
"Great things in business are never done by one person, they're done by a team of people," Stevens said.
Three factors support settlement growth
Reflecting on the factors that enabled him to increase his settlement volumes, Stevens said that they could be whittled down to three things: efficient process, integration of commercial lending and mastering social media.
He said a four-team structure, consisting of a strategic partnership team, a credit team, a back office processing team and a proactive post-settlement team, ensured that proposals and compliance documents were processed in under 24 hours.
"By strategically outsourcing non-core tasks, we've reduced errors, accelerated approvals, and enhanced overall client satisfaction," Stevens said.
"This well-structured process, with each team dedicated to a specific part of the application journey, has enabled me to continue doubling my settlements every year without compromising on the customer experience."
Three years ago, Shore Financial made the decision to integrate commercial lending into its portfolio, a decision Stevens said had been a "game changer", increasing settlement numbers. Many of the firm's largest clients were also involved in property development, which made sense from a client retention perspective.
Its commercial lending division, Shore Commercial, features major and second and third-tier lenders, along with over 250 vetted private funding options, with particular focus on construction finance.
"Over the past three years, I have successfully lodged well over a billion dollars in commercial deals, and this figure continues to grow year-on-year," Stevens said. "Currently, commercial loans account for almost half of my total annual settlements."
Stevens, who is active on Facebook, Instagram and LinkedIn, said that much of his settlements growth could be attributed to his online brand presence.
Instead of traditional methods, Stevens said that platforms such as LinkedIn enabled him to reach large audiences with a single impactful post, and that enduring and accessible content had solidified his standing as an industry thought leader.
He said for brokers wanting to use social media to attract and retain business, it was important that they recognised the nuances of demographics and platform preferences. For example, first home buyers thrive on Facebook, while LinkedIn has proven to be invaluable for cultivating business to business partnerships and capturing professional investor leads.
"With daily activity across all platforms, including captivating Instagram stories, unwavering consistency is the cornerstone of my robust brand presence. Above all, my sales strategy centres on education," Stevens said.
Sharing useful insights and knowledge is the most effective way to engage your audience – the best way to sell is to educate, he said.
"This approach not only fosters trust but also cements my status as a critical and trustworthy source of advice and guidance," Stevens said.
Strong team backing deemed essential
For Stevens, recognising the need to expand his team's capabilities has been a critical part of his success.
Stevens said that as lodgement and settlement volumes grew, it became evident that a strong, well-rounded team was essential to maintain a quality service and fast turnaround times.
He had started to build these skill sets within his business early on, making strategic hires that complemented existing strengths within his team, including underwriters and sales specialists.
"As it takes months to hire, induct and property train new staff, rather than wait until we are at capacity, I have always tried to hire ahead," Stevens said.
Stevens said that he had embraced scalable technologies to streamline business operations, supporting lead management, document collection and communication with clients and referral partners.
Mentorship plays pivotal role
As an experienced broker, Stevens said that it was important to share knowledge, encourage new ideas and nurture the growth of all team members, for the success of the business.
He made time to mentor junior brokers within Shore Financial, which he said helped them to navigate the industry and empowered them to build and sustain profitable businesses of their own.
"It's about more than just transactions; it's about cultivating a culture of excellence," Stevens said.
Weekly training programs enhanced the skill sets across the team, covering topics such as regulatory changes, new digital tools or referral partner dialogue.
In addition to its local team, Stevens has extended his focus on building capability within offshore admin teams.
"We've established a comprehensive five-year career progression plan for them, and as a reward for their hard work and dedication, we fly them out to Australia every two years," Stevens said.
"This not only fosters a sense of belonging and appreciation but also reinforces our commitment to investing in our team members' growth and development."
In addition to holding a Cert IV in Mortgage Broking and Diploma of Finance qualifications, each team member has clear individual and team targets, which they collectively work towards exceeding, fostering a sense of shared purpose and achievement.
"We understand that when our team members grow, our business thrives. We are dedicated to nurturing their growth every step of the way," Stevens said.
Shifting focus away from day-to-day operations
One of the challenges typically encountered by more experienced brokers is how they shift from day-to-day tasks to focusing on growth.
While growth is crucial for any brokerage, Steven said that it was important that brokers struck the right balance between delegating routine tasks and maintaining a strong commitment to exceptional client service.
Among the best ways to achieve this balance are to build a high-performing team and establish efficient processes, Stevens said. This enables routine tasks and administrative responsibilities to be delegated, freeing up time for strategic initiatives.
As brokers shift their attention towards growth, they can consider expanding their client base, Stevens said.
Diversifying clientele can help to support a stable pipeline of business, reducing dependency on any single market or source, he said. He also suggested that brokers explore innovative lending solutions and stay up to date on industry trends, to offer clients the best possible options.
"Remember that even as you step back from day-to-day client servicing and loan writing, your team should share your commitment to exceptional service and professionalism," Stevens said. "Building a cohesive, client-focused team is integral to maintaining the high standards that your clients expect."
He said by building a strong team, optimising processes, expanding their client base and embracing innovation, brokers could chart a course for sustainable growth while ensuring that the heart of their business continued to uphold clients' best interests.
What skills and strategies do you think are required to increase settlement volumes? Share your thoughts in the comments section below.