Business value proposition among topics discussed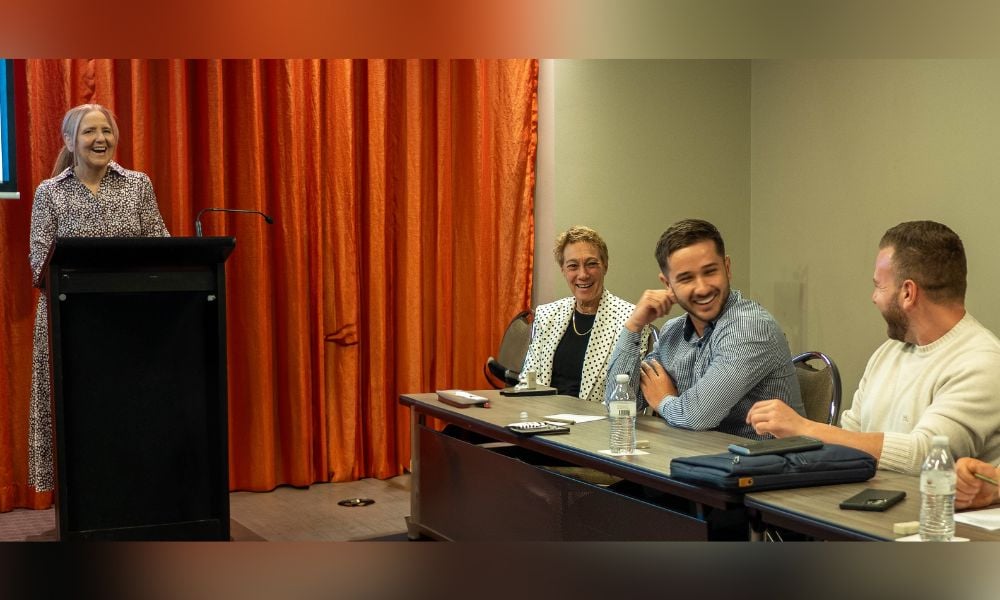 outsource Financial has launched an education series aimed at helping the heads of its top performing brokerages to hone their skills as business owners.
The aggregator's Elite Head Group Offsite series kicked off on September 12, 2023, at the Crown Metropol Melbourne, followed by the Crowne Plaza Sydney Coogee Beach on September 14, with follow-up sessions planned for November.
Supported by key education partners ANZ and CBA, the Melbourne event was attended by the heads of elite brokerages from Victoria, Tasmania and Western Australia, while the Sydney event hosted the heads of the elite brokerages from NSW, Queensland and South Australia.
outsource Financial head of training and education Heather Gallagher (pictured above) facilitated the events, which were also attended by CEO Tanya Sale (pictured above right) and head of corporate governance Debra Benn.
Gallagher said that outsource Financial developed the series in recognition that being a business owner of a large brokerage was different from being a broker. Business owners often become caught up in day-to-day operations and can benefit from insights and extra guidance on how to structure their business, she said.
"We want business owners to hone their skills to better protect themselves, the businesses they run and allow for scalability," Gallagher said.
The sessions were designed to be highly interactive, giving business owners the opportunity to learn from each other and build relationships with their peers operating businesses locally and in other states.
The topics covered on day one included leading teams, monitoring and supervision, and staff acquisition and retention. Business owners had the opportunity to participate in a hands-on workshop on how to develop a value proposition.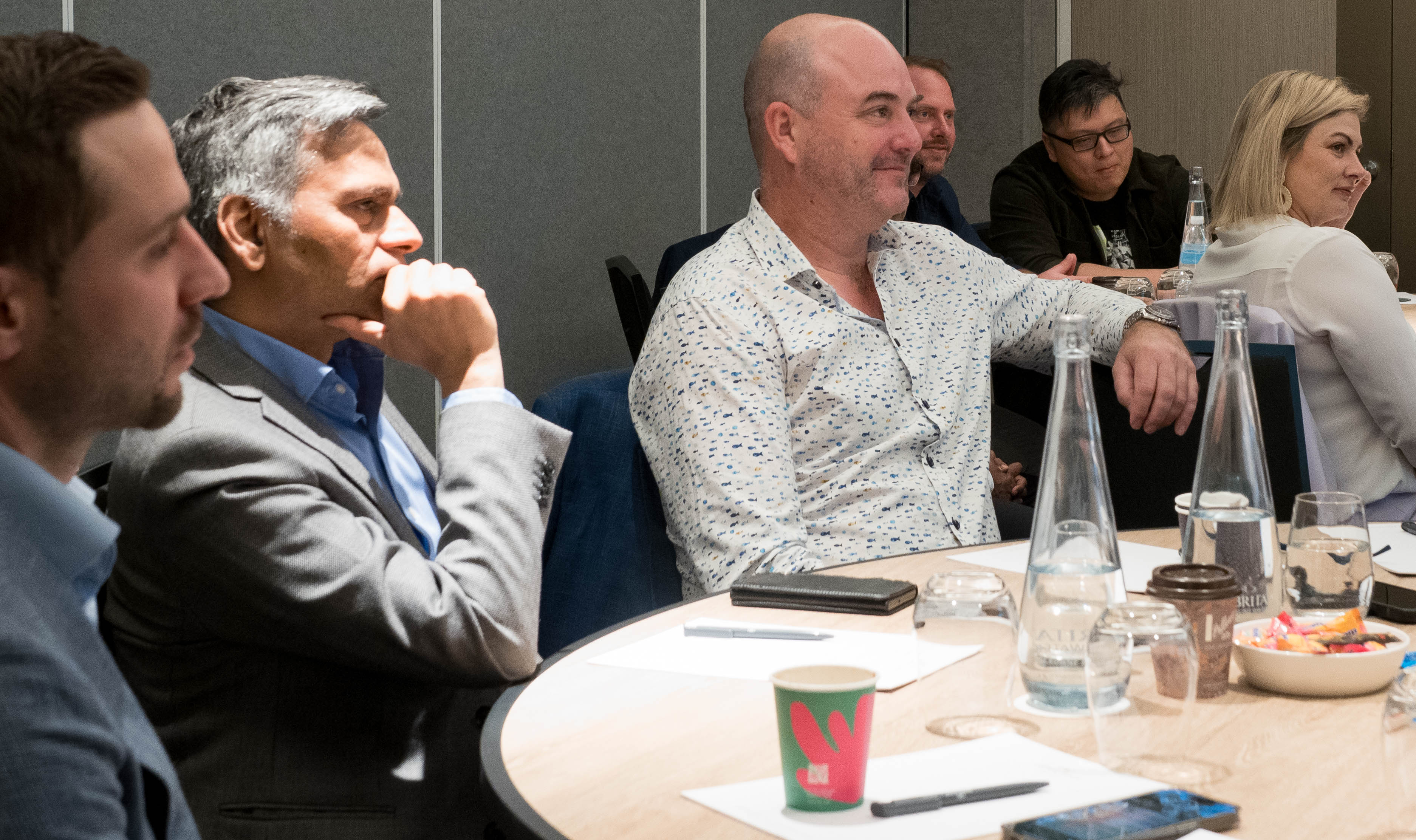 Gallagher summed up the inaugural offsite events as "exceeding expectations" and said that the level of engagement between the owners of elite brokerages was a highlight.
"The feedback that we received from the attendees is that they have never had a business partner take such an interest in helping them be successful in this way," Gallagher said.
Value proposition deemed important for acquisition and retention
As part of the day one session, business owners were prompted to think about how they do things within their business, to help them to frame their proposition.
Among the feedback outsource Financial consistently hears from brokers is that they need more people, whether it be administration staff or brokers, Gallagher said.
She said having a clear value proposition helped a business to attract and retain talent, recognise cost efficiencies, and enhance its culture and environment. Importantly, a solid value proposition gave brokers a reason to stay.
"What we see in a lot of brokerage groups is that they become a training ground for someone to stay for 12 to 18 months, gain experience and then leave, because they don't see the value in staying in the business," Gallagher said.
Gallagher shared two examples of value propositions of brokerages in Sydney and Melbourne.
One brokerage had built a culture around "people working together", where the team worked in the office four to five days each week, workshopping ideas and celebrating success together.
"They ring a bell and celebrate every settlement, from $100,000 to $1 million … so when they hire someone, this helps them to identify the person who will fit," Gallagher said.
Another brokerage had built a culture of "bring your own brand", where brokers had their own identity and logo. In the second example, the business owner was growing a culture where brokers received coaching and assistance with referral relationships, allowing them to grow their own business, with administrative and tech support.
"A key question for any brokerage is: what is your broker value proposition … why should brokers not only join you but stay with you," Gallagher said.
She encouraged business owners to talk to brokers and support staff already working within their business to help them to frame this.
Follow-up session to cover lead generation, CRM system
Follow-up Elite Head Group offsite sessions are to be held in November and will focus on revision of discussions from day one, changes business owners have already made or plan to undertake within their, together with sessions on lead generation and workshopping.
"We will look at goals set as part of a 30, 60 or 90-day plan and how they're tracking and a review of the steps around implementation," Gallagher said.
Gallagher said that the aggregator would also provide an update on its Salestrekker CRM system (Salestrekker 2.0), to launch in October.
"A big part of day two will be devoted to the tools and resources in our CRM that can assist Heads of brokerages including enhanced automations and reporting," Gallagher said.
With a mantra of "education is empowerment", outsource Financial recognises that as an aggregator, it has an important role to play in compliance, coaching and training.
In July, the aggregator announced that it had appointed Madeleine Dart to the newly created role of national brand manager, responsible for implementing its strategic marketing initiatives.
Gallagher said that outsource Financial recognised that it was important for business owners to effectively supervise and oversee the brokers within their business, therefore managing any potential risk around loss of accreditation.