Heartland Australia's Sharon Yardley provides handy tips on how brokers can reassure customers worried about how reverse mortgages work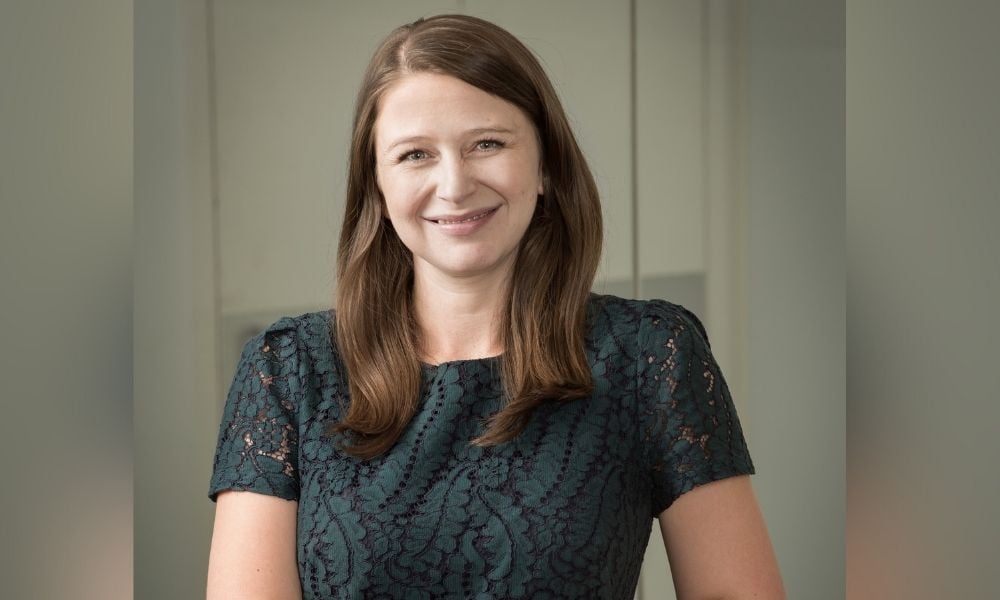 This article was produced in partnership with Heartland Finance.
With a finance career spanning 21 years, Sharon Yardley is responsible for Heartland Australia's operations, communications, regulatory compliance, and risk framework. She is Melbourne-based and has been with Heartland for almost 18 years. She has two kids, is sports mad and loves getting out and about.
As reverse mortgages become more popular, brokers often field questions from retirees worried about what measures are in place to protect them in a period in their lives when circumstances can change suddenly.
Heartland Finance head of operations, risk and compliance Sharon Yardley explained that reverse mortgages were arguably one of the most heavily regulated consumer finance products in Australia.
"Our aim at Heartland is to provide our customers with peace of mind in retirement," she said.
Future-proofing is front of mind for many customers with the possibility of property markets entering a period of volatility.
Some of the protections built into reverse mortgages included maximum loan-to-value ratios, a lifetime occupancy clause ensuring that the customer could stay in the home as long as they wished, an assurance that the amount that needed to be repaid would never exceed the sale proceeds of the property and no requirement to repay anything until the end of the loan.
Keeping customers informed about these safeguards is important to Heartland.
"Part of our fulfilment process includes a compliance call to the customer to confirm the loan structure, and that the customer has received and understood the required compliance information," said Yardley.
Reverse mortgages work by allowing people over 60 to borrow against the equity in their home without having to sell, so retirees can enjoy a more comfortable retirement. Regular repayments are not required, and the interest was compounded monthly to the loan, with the total repayable when the last borrower moved out of the property.
One key takeaway was that repayments in part or in full could be made anytime without penalty if borrowers wanted to, said Yardley.
"Many of our customers choose to pay the interest off each month to avoid the loan balance increasing."
She said Heartland had helped over 23,000 customers live a more comfortable retirement, with a corporate culture that placed significant importance on duty of care toward the customer.
Reverse mortgage providers have obligations as credit licensees and under National Consumer Credit Protection Act to make thorough inquiries about the consumer's requirements and objectives in relation to taking out a reverse mortgage, and their future needs.
There are some things to be aware of with reverse mortgages compared with regular mortgages that retirees may not be familiar with.
"The customer should consider whether they have enough future equity remaining in their home to pay for any unexpected future costs, including aged care, after taking out the loan," said Yardley.
All loan applicants are required to seek independent legal advice, and financial advice and robust discussion with family members is encouraged.
Helping brokers to help customers fully understand the commitments they are making is a part of Heartland's responsibility to keep the market informed.
Heartland provided specialised accreditation training for brokers and had developed a suite of explainer tools to assist in product understanding, said Yardley.
There are also extensive resources on the Heartland website to ensure vulnerable customers are protected, and so they could reach out and get help.
"Heartland takes our customer duty of care seriously," she said.
Heartland Finance is part of Heartland Group Holdings Limited (Heartland Group), a financial services group with operations in both Australia and New Zealand. Heartland has a long history with roots stretching back to 1875 and is listed on the Australian and New Zealand stock exchanges (under the ticker HGH). Heartland provides finance for retirement through Heartland Reverse Mortgages and the Heartland Well-Life Loan, and business loans through Open for Business. Heartland Reverse Mortgages is Australia's leading reverse mortgage provider. Since 2004, Heartland has helped more than 23,000 Australian seniors live a more comfortable retirement by releasing equity from their homes.