The lobby group wants a lower interest rate for the government's Pension Loans Scheme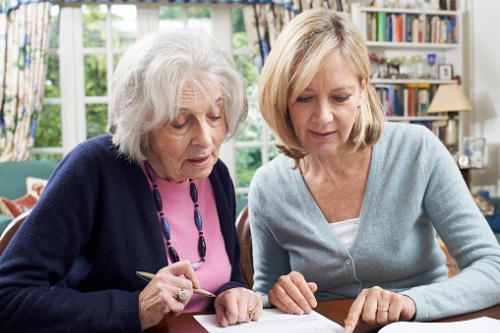 A lobby group for older Australians is demanding that the government slash the interest rate charged in its reverse mortgage scheme for retirees, saying the interest bill for the scheme is out of step with the current record-low cash rate.
National Seniors Australia is demanding that the Treasury drastically lower the interest rate on the Pension Loans Scheme, according to The Sydney Morning Herald. The lobby group is also asking for the scheme to include an even lower rate for funds used for home care.
The Pension Loans Scheme allows retirees to receive an amount worth up to 150% of the pension as a loan on real estate they own.
"Unfortunately, while the [scheme] is a good idea, it has been poorly promoted and has an unattractive interest rate," National Seniors Australia said in pre-budget submission to the government. "This rate is especially off putting, given record low interest rates."
The Reserve Bank cut the cash rate to a record-low 0.1% in November, while the 10-year bond rate has fallen to 1% from around 6% in 2008. However, the Pension Loans Scheme's interest rate is currently 4.5%. It was lowered from 5.25% in December 2019.
The scheme's interest rate is out of step with rates for traditional mortgages. The latest data from the RBA shows that the variable rate on an owner-occupier home averaged 3.17% for outstanding loans and 2.85% for new loans in November. Commercially available reverse mortgages tend have higher interest rates than the scheme, however.
Read more: Helping borrowers secure a more comfortable retirement
A spokeswoman for Social Services Minister Anne Ruston said the scheme allowed pensioners and self-funded retirees to support themselves financially by drawing on the equity in their homes.
"In 2019 we expanded the program to allow maximum rate pensioners and self-funded retirees access to the scheme and increased the amount that can be borrowed," the spokeswoman told the Herald. "Last year we reduced the interest rate to 4.5%, which is below similarly commercially available schemes, and committed $9.6 million to improve digital service delivery to make it more simple for retirees to access."
Takeup of the Pension Loans Scheme has been relatively small. In March 2020, the scheme had only 2,288 participants, according to the Herald. And former prime minister Paul Keating has criticised the idea that retirees should fund their retirement by using more of their home equity, saying it would require seniors to "give the kids nothing" and "eat the house" to bankroll their retirement years.