Brokers have a vital role to play in helping the ageing population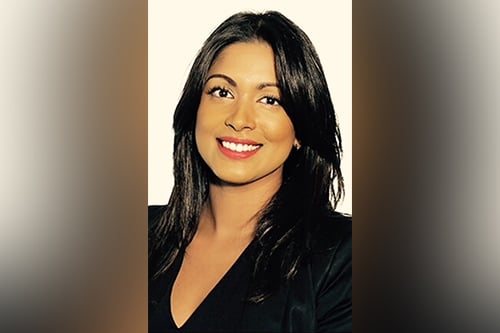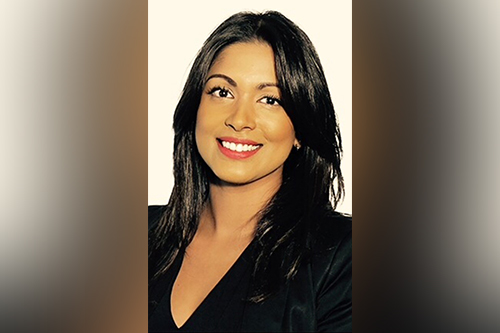 For most Aussies, the Australian dream is not just about home ownership – it is also about securing a comfortable retirement. But, as the cost of living continues to rise beyond what the aged pension can facilitate, many retired homeowners are faced with difficult choice – to downsize or tighten their belts. But as Senior Manager, Intermediaries at Heartland Reverse Mortgage Aarti Mason revealed, there is a way that brokers can help. She spoke with MPA about the common misconceptions around reverse mortgages and how brokers can help to bridge the retirement gap.
MPA: What should brokers and their clients know about reverse mortgages?
Aarti Mason: It is a known fact that Australia's ageing population is steadily increasing. More and more seniors are entering retirement with increased indebtedness and spending longer in retirement with unwanted debt. This, combined with further stringent lending obligations from lenders and financiers providing traditional mortgages, makes it difficult and complicated for seniors.
People aged 60 and over may still need to consolidate debt, complete home improvements, upgrade their car, or want to just live a comfortable retirement, which the age pension alone cannot fund or facilitate.
Therefore, an equity release product such as a reverse mortgage can offer a solution to older Australians in achieving their retirement goals. As a broker, keeping your portfolio diversified by providing a full range of service to customers who may have just entered retirement, planning for retirement, or potentially assist their older family members, is important. It provides seniors the financial freedom to release equity from their home without having to sell and remain in their community.
MPA: How much of a need is there for seniors' finance in the current environment?
Aarti Mason: Research by the Royal Melbourne Institute of Technology (RMIT) released on 20 November 2020 reported key findings on retirement funding. This revealed 93% of Australians wanted to remain in their home as long as possible, but 29% were unable to afford the changes needed to make their home age friendly.
There is a retirement savings gap among seniors as well as limited superannuation. This, combined with the rising cost of living, and reduced access to the age pension, restricts the ability of senior Australians realising their retirement goals and living comfortably as they age.
It is a common belief amongst many Australians that the only way to release equity, particularly to fund retirement or aged care needs, is to "tighten the belt" or downsize their homes. Research also indicates that downsizing is not the preferred solution for older households due to the financial and physical costs involved and the negative impact it can have on housing and neighbourhood community satisfaction. Many would prefer to comfortably age in place and continue to live in the same communities that they have helped build.
MPA: What is the most common misconception around reverse mortgages?
Aarti Mason: Many believe that the lender holds ownership of their family home but this is a major misconception.
Similar to a standard mortgage, the lender will take a first mortgage over the security property and provide a loan, with the maximum available based on the youngest customer's age, the property value, and location. The security property can also be their holiday home or investment property. The amount available starts at 15% LVR for age 60 and increases to 45% at age 90. If all customers are in residential aged care, we can lend an extra 5% on top of the standard LVR (in other words, 20% at aged 60), but the loan term is limited to five years.
As a lender, Heartland will not own any percentage of the customer's home, but simply lend against the value of the home with a first mortgage over the property. The loan becomes repayable when the security property is sold, or 12 months from when the customer moves from their home permanently.
MPA: How can brokers help their clients have a comfortable retirement?
Aarti Mason: Brokers who have a deeper understanding of home equity release options, and how
they can contribute to greater financial independence in retirement, can help their clients
with real solutions on how to unlock their equity to live a more comfortable and better quality of life in retirement.
Over 50% of Heartland customers use a reverse mortgage to consolidate debt, including outstanding mortgages and credit cards. Rising living costs, and maintaining the home, on top of debt repayments, can put households under unnecessary stress at a time that should be the 'golden years' of life. Furthermore, with dwindling superannuation reserves, there is a greater reliance on the age pension for income, which, at its best, can only provide for the most basic needs.
A reverse mortgage can be a viable means of consolidating debt, thus eliminating the need for regular and mandatory monthly payments. It can also help fund health and aged care expenses and generate income streams to help seniors live a more comfortable retirement.
MPA: What do you love most about your role in this industry?
Aarti Mason: The best part about my role in this industry is the ability to make a real difference in the lives of our borrowers. With 85% of Australians aged 65 and over owning their own home, a resounding majority would like to stay in their homes and live a comfortable, happy and healthy lifestyle in retirement – and I love being able to help them achieve these goals.
And supporting our brokers – having been in the third-party distribution channel for over 15 years, I understand inherently the crucial role that mortgage brokers continue to play in this industry, and the assistance they provide Australian seniors in obtaining finance. I am passionate about educating our brokers to achieve a deeper understanding about reverse mortgages and helping them identify the growing need for seniors' finance in Australia.