Jump to winners | Jump to methodology
Staying competitive in a volatile market
The Canadian housing market is showing signs of cooling down, recession fears are spreading, and uncertainty abounds. It's during times like this when sales are down and margins are tight that we must remember that mortgage is a cyclical industry – and it favours the prepared.
A lender's mortgage products reflect that. In an effort to determine Canada's best-performing mortgage products, Canadian Mortgage Professional asked brokers across the country about their preferences and priorities when selecting mortgage products for their clients. Survey respondents also gave product recommendations across various areas, including fixed and variable rate products, commercial and refinancing.
The prestigious 5-Star Mortgage Products list shines a spotlight not only on the mortgage offerings that are changing borrowers' lives but also on the market leaders tirelessly pushing the boundaries to better serve their customers.
"We understand we may not always have the lowest rate, but we will remain competitive"
Jill Paish, MERIX Financial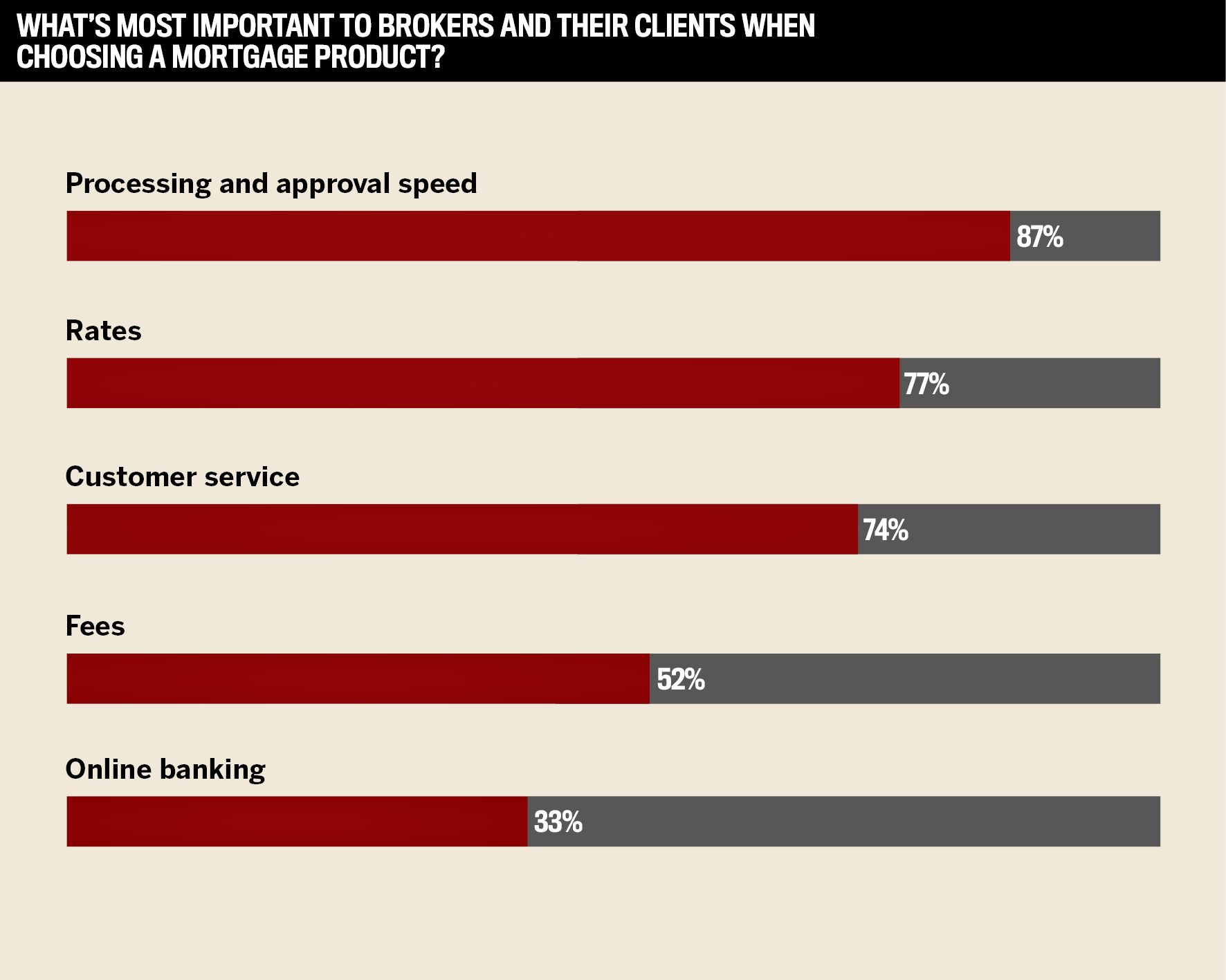 Bracing for tough times
What makes or breaks a successful broker during turbulent times? According to Equitable Bank (EQ Bank), one of CMP's 5-Star Mortgage Products awardees, providing stability can mean all the difference between a broker that thrives in a volatile market and one that barely survives.
"A critical role of a mortgage broker is to accurately assess a borrower's financial situation and suggest the product most suitable for them. Suitability doesn't just mean the best rate available," says Mike Wolfe, EQ Bank's regional vice president of residential credit, Western Canada. "Brokers should look at other important mortgage features such as the mortgage term – does it make sense with the borrower's plans, what prepayment options are available, and what would the penalty be, if any, to break the mortgage early. A mortgage broker should assess all of this as well as provide accurate estimates of any other possible costs before making a recommendation to the borrower."
One of EQ Bank's main priorities is developing niche products tailored to the needs of underserved borrowers. Haventree Bank – another alternative lender and 5-Star Mortgage Products winner – also offers loan programs that help borrowers who have struggled with life events or credit challenges get back on track.
"We continue to monitor the market and adapt accordingly," says Doug Kenny, associate vice president of national sales at Haventree Bank. "Our NextJob and Home Warranty programs ensure that during this ongoing volatility, our clients can have peace of mind knowing that we have got their back."
With mortgage rates on the rise, one pain point MERIX Financial is trying to solve is its qualification requirements. Jill Paish, MERIX executive vice president of national sales, says the company has modified its adjustable-rate mortgage (ARM) pricing, "which allowed clients to qualify for more and benefit from the ease of cash flow."
"We understand that variable rates are not for everyone, but we were very competitive in this space and solving for the pain points of the higher qualifying rate and higher payment amounts that you would get with a fixed rate," she says.
"We watch bond prices, are vigilant in watching the market, and we offer good solutions. We understand we may not always have the lowest rate, but we will remain competitive and attract the business we are most interested in that can be mutually beneficial for us and homeowners/brokers. Where we cannot be as competitive, we lean on our alternative product NPX to support a wider variety of clients."
"It is essential to treat every customer as you would want to be treated, and not just like a transaction"
Doug Kenny, Haventree Bank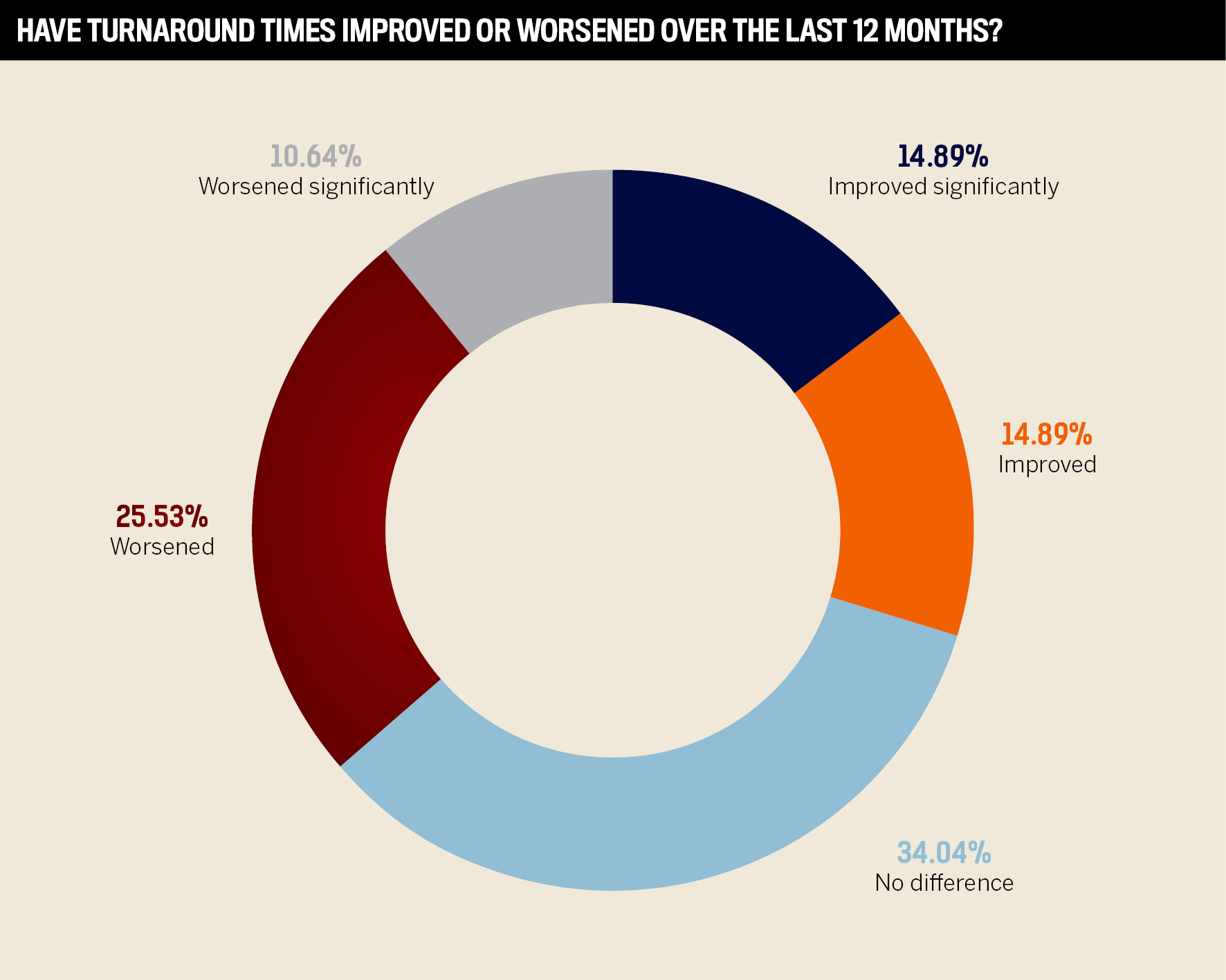 What gaps do you need to bridge?
When navigating highly uncertain market environments, some lenders brace for shifts by keeping a close eye on growth and their customers. MERIX, for example, looks at the gaps between what it doesn't offer and what brokers are asking for.
"We listen very carefully to broker feedback about their wants and needs and are vigilant in watching the market. We ask ourselves if customers would be able to use what they are asking for and evaluate if there is a market for it," Paish says. "The priorities are that there is a need, a broker can sell it, it's easy and simple to understand, and if it would benefit a client. For example, brokers were asking for a cashback product from us that they could couple with trailer fee compensation; we proudly introduced this product recently, and we also made it available on ARMs to capture more of the market where that option wasn't yet available."
Another area of focus for the 5-Star Mortgage Product winner, according to Paish, is reevaluating its processes and policies constantly to simplify and allow underwriters to adjudicate quicker and more effectively. This year, MERIX has made over 42 process enhancements, including modifying how it views GDS/TDS ratios and launching its new AVM product.
"You're never done on this one – it's a constant evolution of how you can get even better, even faster, and be easier to do business with. It's one that will never be satisfied. This is always going to be a core focus for us," Paish notes.
Meanwhile, Haventree Bank has formed a broker advisory council that allows brokers to participate in product enhancements and innovations. "As an organization, we are eager to hear feedback from our partners and engage the brokers in surveys to ensure we are meeting the brokers' expectations," Kenny says.
Uncovering the client's needs first is also one of the three key priorities in Home Trust's product development.
"First, we determine whether the offering is suitable to the needs of our broker partners and clients. Next, we find out if the product fits within our overall strategic vision. And lastly, it is important that the offering aligns with, and stays true to, our set of values," says Brian Leland, executive vice president of underwriting for Home Trust.
Leland adds that Home Trust continuously puts time and effort into communicating and educating its broker partners on the importance of submitting deals that are as complete as possible, which in turn will expedite the underwriting process on its end.
"It is important that the offering aligns with, and stays true to, our set of values"
Brian Leland, Home Trust
How do you treat your customers?
"Brokers aiming to grow their book should make every effort to really get to know their market, their customers, and their lenders," Leland suggests. "But I also believe that it is just as important to maintain existing client relationships and see where technology can be leveraged to improve experiences."
Kenny agrees, emphasizing the need for brokers to remain empathetic and attentive to their client's needs as they change throughout the life of the mortgage.
"Customers may need to refinance, pay off debt, or renovate their home – being ready with a solution will help you grow your business when the time is right. It is essential to treat every customer as you would want to be treated, and not just like a transaction," Kenny says.
Peter Guzzo, EQ Bank's regional vice president of residential credit, Eastern Canada, is also encouraging brokers to capitalize on the growing demand for alternative loan products.
"Our advice would be to continuously work to improve their knowledge of the alternative mortgage space as it has evolved quite a bit over the last few years, and it continues to evolve daily. Being fully up to speed on market developments will help to ensure that they are providing the right advice to their clients.
"A couple of other tips would be to maintain relationships with industry partners – a solution to a problem can sometimes be just a phone call away – and to always look for innovative ways to differentiate themselves from other brokers. Standing out from the crowd can be very fruitful," says Guzzo.
Reverse Mortgage Products
Fixed-Rate Products
Variable Rate Products
Home Trust
Lendwise
MCAP
RMG Mortgages
Scotiabank
First-Time Mortgage Products
Equitable Bank
First National
Home Trust
MCAP
RMG Mortgages
Refinancing Products
CMLS Financial
First National
Home Trust
MCAP
RMG Mortgages
Scotiabank
TD Bank
Commercial Products
CMLS Financial
First National
Home Trust
TD Bank
Investor Mortgage Products
Home Trust
Scotiabank
TD Bank
Alternative Lending Products
Eclipse Mortgages
Equitable Bank
Home Trust
MCAP
For each lender they nominated, brokers were asked to rate the offerings they provided on a scale of 1 (poor) to 5 (excellent). They also identified the most important factors they and their clients consider when choosing a mortgage product, as well as their most significant area of growth this year.
Products and companies that received a score of at least 4 in each category were named 5-Star Award winners.