Jump to winners | Jump to methodology
Mortgage world's Rising Stars are shining
The future of the mortgage industry looks bright indeed, as Canadian Mortgage Professional announces its Rising Stars of 2023.
CMP recognizes 50 exceptional professionals under 35 for their outstanding achievements. All displayed a clear passion for the industry. These individuals are considered innovators, movers and shakers, and the best mortgage brokers and professionals poised to shape the sector's future.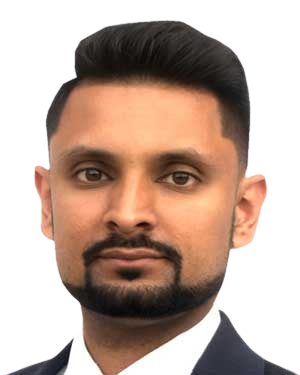 "There's no retirement for me; I'll be doing mortgages when I'm 70"
Rocky Rikhy
Citadel Mortgages
Best mortgage brokers and professionals strive to make a difference for clients
Achievement in the mortgage market can be measured in numbers, but for Mission35 Mortgages' Chelsea Bedard, success is determined by building lasting client relationships.
"I don't know if it's a strength or a weakness, but I value time, and I try to be very urgent when it comes to people's time," says Bedard. "In the office, they call me 'super urgent' or 'impatient,' but I try to get mortgages done quickly, hopefully within two weeks or whenever the client's purchase is closing."
Bedard has been with Mission35 since making a career change in 2016, following a career in dental hygiene. Now she describes her work as "a sport" after committing herself to the mortgage sector.
"It was a huge challenge, but surrounding yourself with a good brokerage willing to help and teach you – that you can always count on for support – is a blessing," she says.
Nominations poured in for Bedard, the top performer at her brokerage. In 2019, she was named a Woman of Influence by CMP and earned a nomination for Young Achiever at this year's Canadian Mortgage Awards.
Her colleagues noted that she agreed to take on fewer deals in 2022 to mentor aspiring mortgage agents to reach their full potential.
Bedard thrived in the red-hot markets of 2020 and 2021 and continued to excel last year by ensuring her clients were financially secure. She prioritized nurturing her business relationships by writing around 500 thank-you cards to her clients. During her six-year tenure, she has closed 615 mortgages, resulting in over $250 million in funding.
"I think each year, I want to do better than I did last year," Bedard says about her driver of success. "Clients choose to work with me, so I never want it to feel transactional. I want to be part of their journey. We celebrate people who have become mortgage-free, so it's not like we just want to put you in a mortgage, but we'll teach you how to get out of it quickly."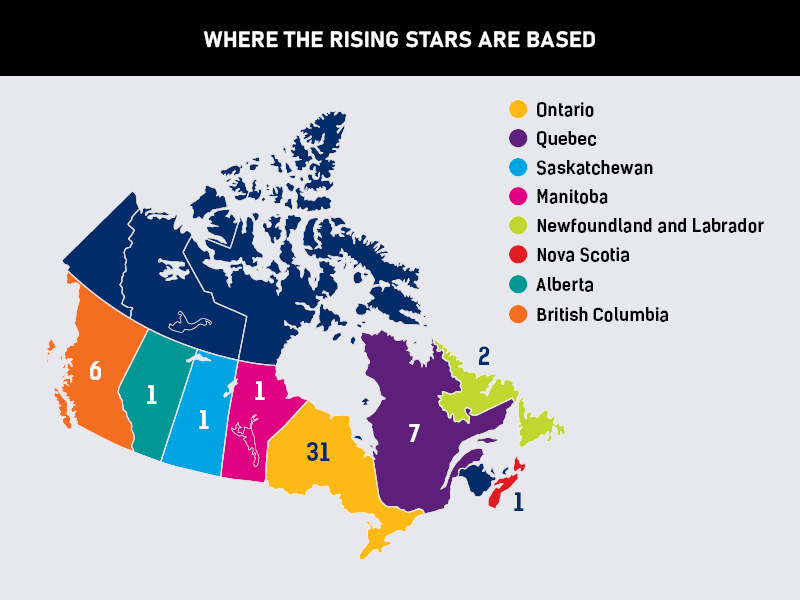 Rising Star builds a thriving mortgage business, one client at a time
With just 18 months of experience as a mortgage agent licensed with Real Mortgage Associates, Daniel Pique has risen from underwriting files to closing his own $10 million deals. He hailed from a sales background, but since discovering mortgage products and training for a career in the industry, the results have earned him recognition.
"I have no problem going above and beyond, working longer hours, or doing things that technically a mortgage broker doesn't have to do because I want to make sure that my clients are comfortable and confident with everything that's going on," he explains.
That client-centric approach has fueled Pique's exceptional retention and repeat business rates. Strong referrals are another indication of his clients' satisfaction. Pique believes he serves his clients best by educating them throughout the process and sharing his industry knowledge so they can take advantage of opportunities.
"When there are challenges, I'm great at simplifying things and giving clients different perspectives that allow them to make confident decisions," he says.
One of his nominators, his brother Matthew Pique, a former Rising Star, has been instrumental in showing his younger sibling the ropes. Pique regards him as a mentor and credits their relationship for strengthening his creativity to solve a client's issue.
"Daniel can make any client feel like they're his only client by providing the best quality service I've seen in quite some time," Matthew says. "I see huge things with Daniel, as he's constantly looking to learn."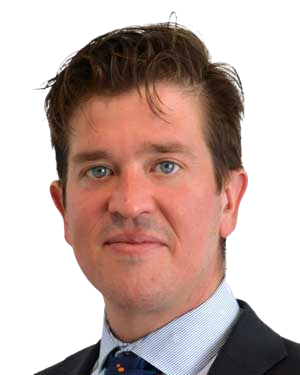 "I'm looking forward to continuing to be a brand ambassador for Hillmount, to leading my team, and to working with our wonderful group for many years to come"
Lucas Wright
Hillmount Capital
Solutions-oriented Rising Star soars
Lucas Wright is noted for going above and beyond to find a resolution. The senior manager of residential and commercial lending at Hillmount Capital has excelled at building long-lasting connections with broker and lender partners.
"I genuinely love finding a solution to a challenge that enables someone to move forward with their goals and dreams in life," he says.
Wright's success in the mortgage industry is grounded in his passion to help make clients' lives better. He achieves this by carefully analyzing the client's unique needs so he can strategize the options to deliver the desired outcome.
"There's usually a unique story behind the deals we do here; they aren't cookie-cutter," he explains. "There's an objective that needs to be achieved, and maybe my pathway to get there will be different, but I will try to present a road map from point A to point B to achieve those goals."
Wright aims to stay on top by attending industry and networking events, which continually bolster his knowledge.
"One of the things I like about this industry is that it is so full of opportunities, and there are so many different things you can do within it and so many areas to grow in," says Wright.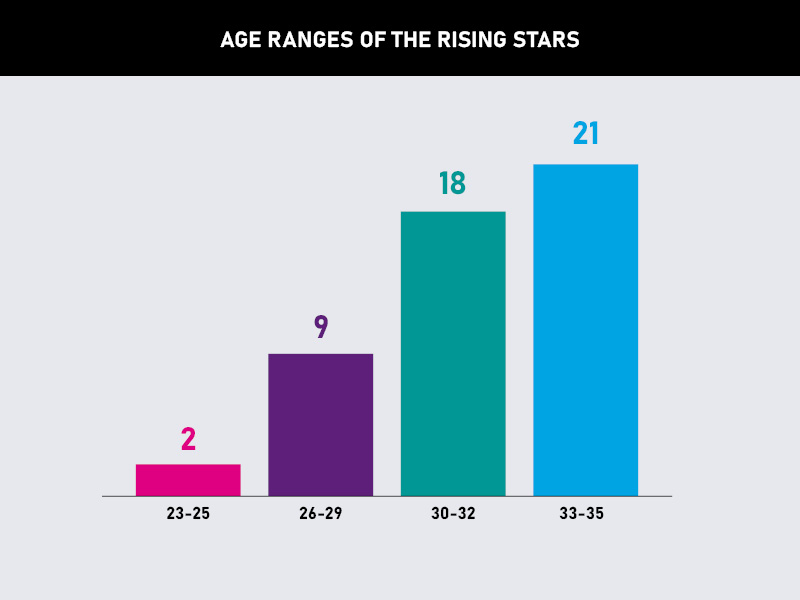 Rising Star mortgage leader pays it forward by mentoring
Citadel Mortgages' regional vice president of sales, Rocky Rikhy, has progressed quickly through the ranks over the past five years. He began as a part-time mortgage agent and progressed upward to roles including underwriter, head of underwriting and team leader.
"His rapid ascent to the top of the company in such a short time, without any prior mortgage experience, is a testament to his unwavering dedication and commitment to excellence," says nominator Tristan Kirk, Citadel's principal broker and managing partner.
As the leader of a team of 306 mortgage agents across Canada, Rikhy says he can now give back the coaching and mentorship that helped him flourish.
"It's a great feeling when other agents and underwriters reach out to me, and I'm able to help and guide them because I remember when I first started and how hard it was," he says.
The challenges of the past few years have paved the way for a period of intense growth for Rikhy. He acknowledges that the industry's fast pace of change has taught him to adapt, focus on strategy, and approach the future confidently.
New rules and regulations around the mortgage stress test and higher interest rates have ignited his creativity in brainstorming options to solve client challenges. In addition, he is successfully guiding and motivating his team through some complex matters.
"You learn something new every day, and I enjoy that; I enjoy the process, and I enjoy growing," Rikhy says.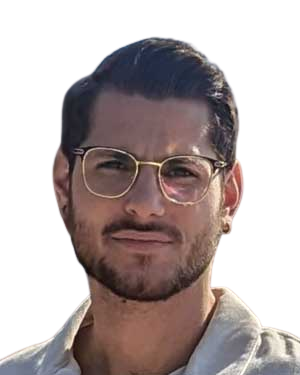 "I see myself in a leadership role around mortgage education and speaking at seminars"
Daniel Pique
Real Mortgage Associates
Industry experts detail what it takes to be a Rising Star
A trio of industry leaders consulted for this report shared their insights and advice on what's required for young mortgage professionals to stand out and earn recognition:
Alexander Lavender – mortgage broker at Centum Home Lenders:
"Adapting to technology is a big strength because we are moving toward a virtual world."


"Partner with a good mentor who can take you under their wing."

John Vo – associate mortgage broker at Spicer Vo Mortgage:
"It's important to stay hungry and motivated; that drives us to work hard."


"Treat your role as a business, not a job."


Reade Wolansky – vice president of debt at Avison Young:
"Knowledge is key; know your content, know your audience and know your customer."


"Communication and transparency are critical to building trustworthy relationships."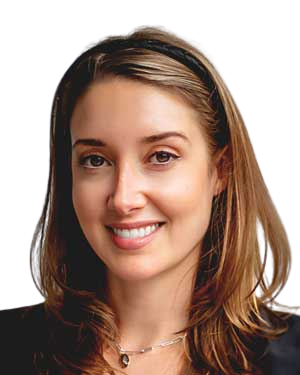 "I'd like to be teaching more, collaborating and taking on a leadership role"
Chelsea Bedard
Mission35 Mortgages
Aaron Porcaro


Mortgage Agent




Empire Mortgage Group

Ameer Mohamed


Mortgage Agent




GoldTree Mortgage

Andrew Knee


Mortgage Broker




East Coast Mortgage Brokers

Anton Farrage


Mortgage Broker




Sherwood Mortgage Group

Ariane Robert


Courtier Hypothécaire Représentante Autonome




Consortium Hypothécaire

Artin Jalooli


Senior Finance Associate




Firm Capital Organization

Atmaram Kubal


Mortgage Broker




AKAL Mortgages

Baj Selvachandran


Director, Residential Technology




Intellifi

Brennan Trenouth


Director, National Sales




Home Trust

Carter Zimmerman


President




Lendesk

Charles-Antoine Boudreau


Mortgage Broker




Planiprêt

Chelsea Bedard


Mortgage Agent




Mission35 Mortgages

Chris Kolinski


Mortgage Broker




iSask Mortgage Brokers

Cole Hennig


National Sales Director




REW

David Clarke


Associate Mortgage Broker




TMG Atlantic

Dionne King


Mortgage Broker




TMG – King Mortgages

Harsh Garcha


Mortgage Agent




Mortgage Alliance

Hasty Kiamehr


Mortgage Agent




The Mortgage Coach

Jacqueline Kean


Marketing Manager




Home Trust

James Grantis


Director of Investments




Hosper Mortgage

James Wu


Broker Relationship Manager




Paradigm Quest

Jenny Le


Mortgage Agent




Peak Mortgage

Jordan Nunn


Mortgage Agent




Empire Mortgage Group

Jordon Mullen


Mortgage Agent




Mortgage Architects

Kim Nguyen


Mortgage Associate and Team Leader




Vine Group

Leah Zlatkin


Chief Operating Officer and Broker




Mortgage Outlet

Liezl Truong


Mortgage Agent




YourMortgageYourWay.ca

Manvir Singh


Mortgage Broker




AKAL Mortgages

Massimo Ianniruberto


Founder




BluRoot

Maxime St-Laurent


Director, Sales Support




M3 Financial Group

Mayuresan Thavarajah


Mortgage Agent




Synergy Mortgage Group

Michael Oziel


Mortgage Agent




Sherwood Mortgage Group

Michel Elias


Mortgage Broker




Multi-Prêts Hypothèques

Michelle Farrugia


Mortgage Broker and Director of Sales




Mortgage Outlet

Mussie Girmai


Mortgage Agent




Clear Trust Mortgages

Nash Malik


Mortgage Agent and Team Leader




Mortgage Architects

Nick Atwal


Mortgage Broker




Clear Trust Mortgages

Pankaj Bhardwaj


Mortgage Broker




VERICO Superior Mortgage

Peter Martens


Mortgage Professional




One Link Mortgage & Financial

Philippe Gauvin


Mortage Broker




Planiprêt

Pierre-Charles Joliceour


Mortgage Broker




Multi-Prêts Hypothèques

Rocky Rikhy


Regional Vice President




Citadel Mortgages

Samantha Power


Mortgage Agent




Rock Capital Investments

Samuel Meloche


Mortgage Broker




Multi-Prêts Hypothèques

Sarah Schneider


Vice President, Broker Relations




Mortgage Architects

Tom Hall


Co-Founder




BluRoot

Vincent Tong


Senior Mortgage Manager




Clear Trust Mortgages
Nominees were asked about their current roles and responsibilities and their key achievements over the past 12 months. Recommendations from managers and senior industry professionals were also considered.