Jump to winners | Jump to methodology
Leading by example
Canadian Mortgage Professional's Top 50 Women of Influence for 2023 have had an extraordinary impact on the industry, significantly shaping the future of a dynamic market and lighting the path ahead for others. Selecting this year's cohort proved daunting for the esteemed judging panel, which remarked that there was no shortage of accomplished women driving change and progress.
"I love hearing and witnessing how the women of the mortgage industry support their clients, communities, and each other," says panel member Veronica Love, chair at Mortgage Professionals Canada, SVP of corporate development at TMG The Mortgage Group, and also a 2023 Woman of Influence. "Most understand that we are stronger when we work together and ensure all are supported."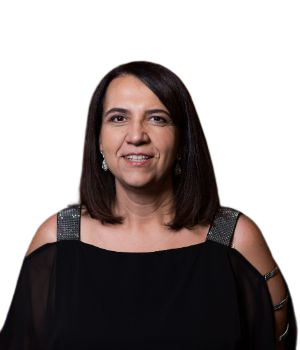 "We must be champions for other women, especially the younger generation, bring them up to our level, and be the examples to help them become the next leaders in this industry"
Josie Milanetti
Canadian Mortgages Inc.
Fellow judge Kuljit Singh echoes those sentiments, adding that the achievements that most impressed him include:
nurturing emerging leaders and contributing to talent growth

contributing to industry associations' growth and initiatives

conducting impactful community outreach, philanthropy, and initiatives that benefit underserved populations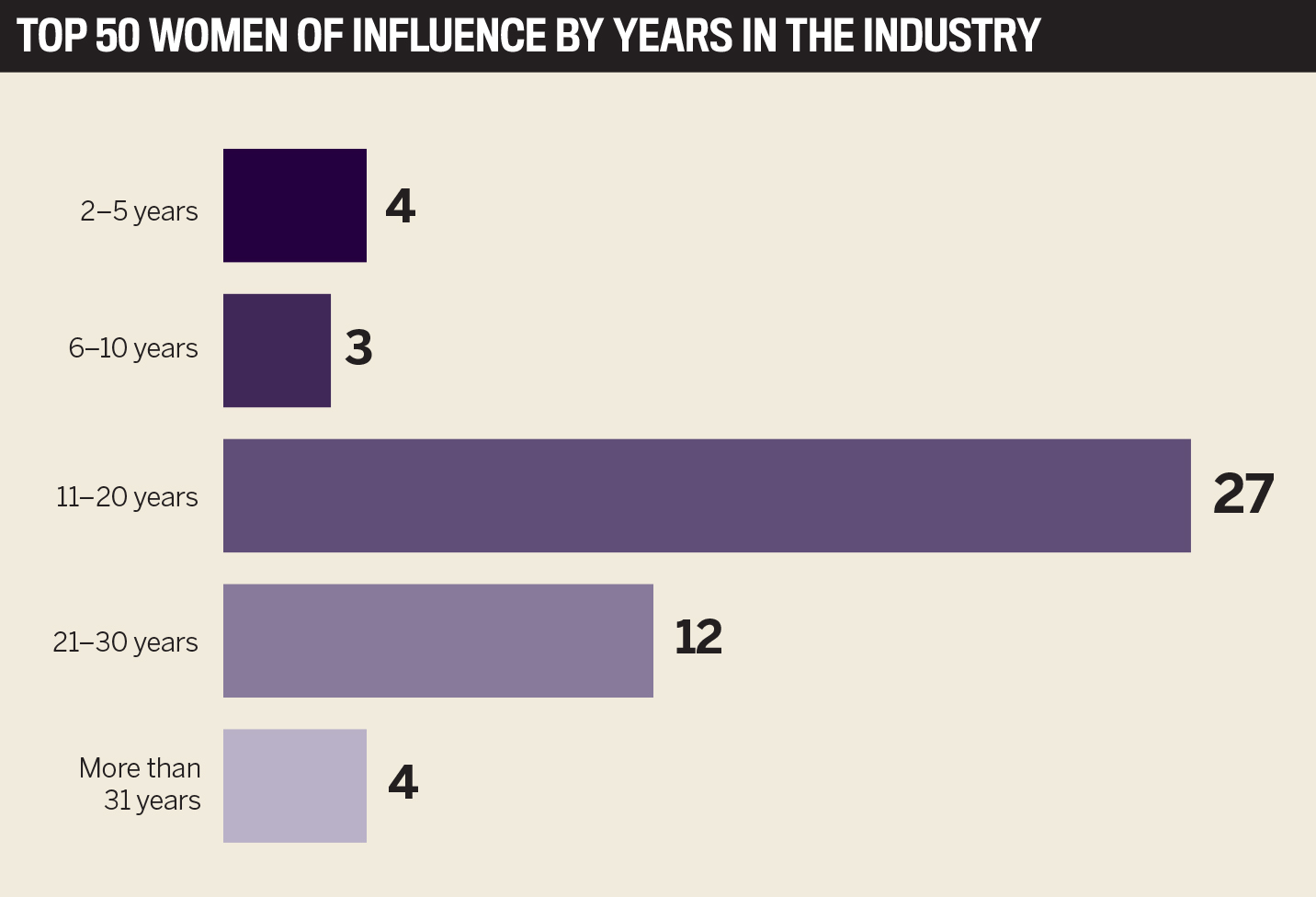 Josie Milanetti: private lending trailblazer
Due to her extensive experience in private lending, Milanetti's unparalleled underwriting expertise and client service are respected industry wide. Her nominators offer high praise, "Josie consistently goes above and beyond, never losing sight that behind every deal is a borrower, often a vulnerable or disadvantaged one."
The now-three-time Woman of Influence counts among her noteworthy achievements:
growing her team by nearly 50% and skillfully managing rigorous due diligence to meet surging demand for private financing while simultaneously ensuring the quality of mortgage originations in 2022

underwriting 866 deals in 2022, a 41% annual increase with a 17% year-over-year increase in deals closed, all while leading Canadian Mortgages Inc. (CMI's) large and growing underwriting team

The six-time finalist for Lender Underwriter of the Year at the Canadian Mortgage Awards is a highly regarded subject matter expert.
"I think I've helped CMI meet the huge demand for private financing that has grown over the last couple of years," says Milanetti. "But we have to remember that if we're not taking care of ourselves, we're not empowering the people around us to feel that they could do the same thing."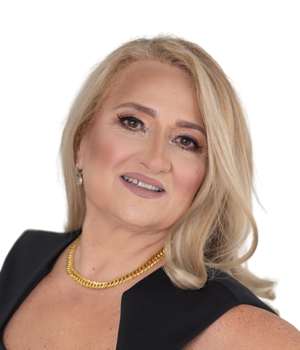 "Having success and being influential is not a secret; start treating people like you would want to be treated and pass that forward"
Tina Trama-Mayol
Mortgage Alliance
Tina Trama-Mayol: philanthropist paying it forward
As a finance and mortgage industry veteran, Trama-Mayol has led her teams with empathy and positively impacted the lives of colleagues. Describing the motivation for putting her forward as a worthy nominee, a peer says, "Tina continuously mentors and coaches new agents, not only in financial matters but in life."
She has received several prestigious awards as a top sales performer who models the highest industry ideals of integrity, trust, and sincerity. Out in the community, Trama-Mayol shares the success she has built.
"I feel it is my responsibility to pass it forward because there are a lot of people who aren't as fortunate as me," she says.
Within the mortgage industry and society, Trama-Mayol's significant contributions include:
being the 2023 recipient of the Mortgage Alliance's 5-Diamond award

fundraising and participating in events in support of the Canadian Cancer Society

dedicating 40 years to volunteerism

Instilling the importance of caring, giving, and striving for professional excellence is a legacy that makes Trama-Mayol proud.
"When you reach a point in your career when you've established an amazing team and are watching them flourish, that is when I can say I've arrived," she says.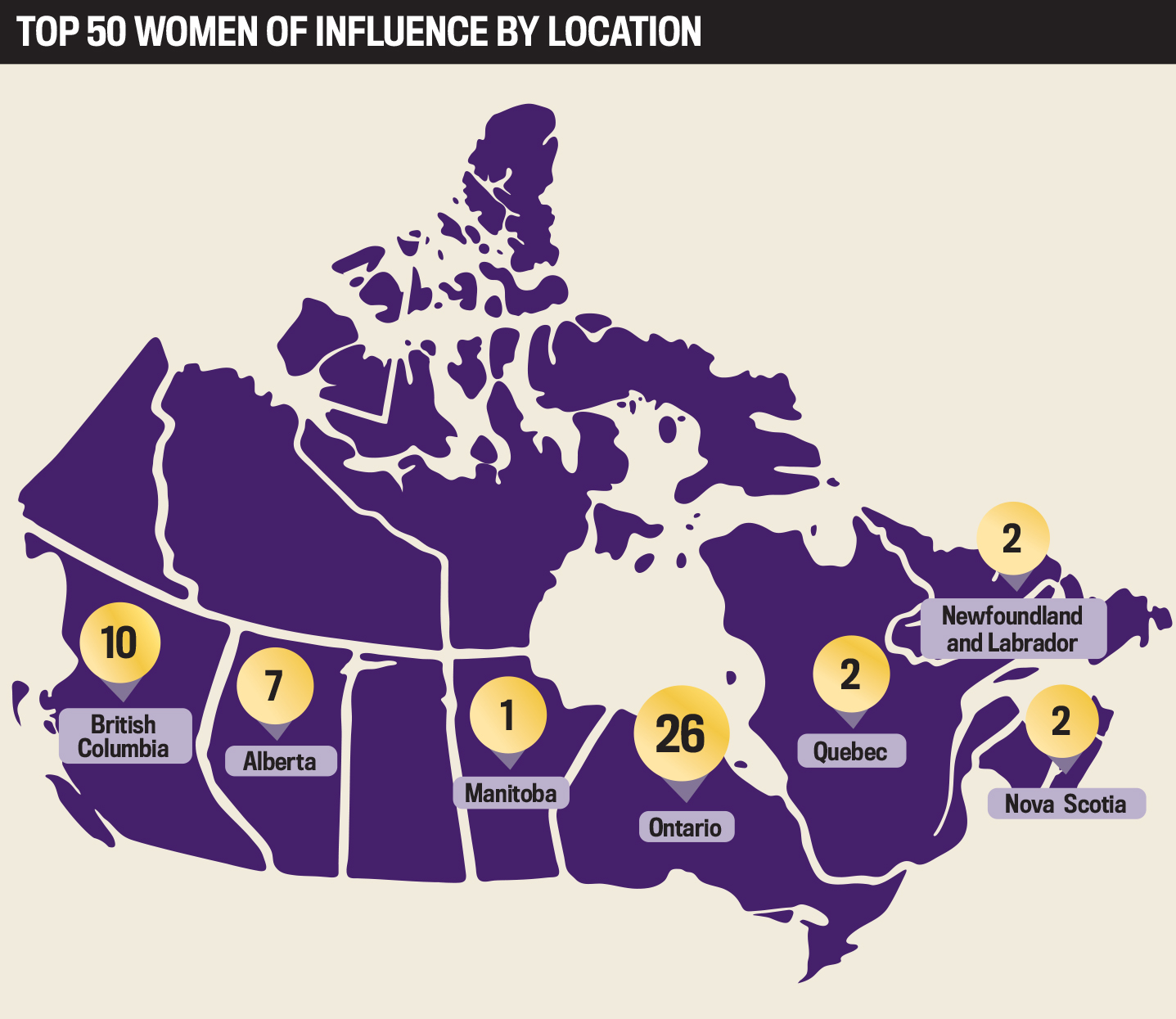 Kate Wybrow: collaborative leader
Colleagues describe Wybrow as "a thoughtful and intelligent leader who continuously contributes to FCT Canada's overall profitability by developing meaningful relationships." She, in turn, attributes her noteworthy collaborative approach and partnerships to the phenomenal women who have inspired her.
"If you look at our senior executive table at FCT, it's primarily female, so, for me, it goes without saying that we are breaking the norm," she says.
Over her nearly two-decade career, she has grown within the company and modelled the importance of balance, creating the space to celebrate wins as they come to other aspiring female leaders.
Among her notable achievements are:
building and growing a successful business in partnership with a team of people that she regards as close allies and friends

being an innovative thinker who consistently provides solutions to complex problems

"When we have challenging times, it's the perfect opportunity to take a step back and think differently about our business," she says. "I firmly believe that challenge creates opportunity and space for people to think differently and move forward, perhaps in a different direction."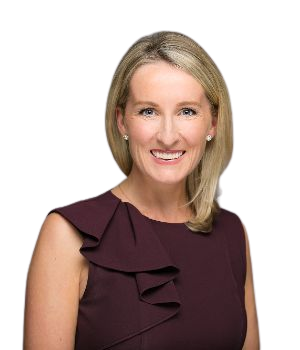 "I've learned my leadership skills through osmosis, by having great leaders throughout my career here at FCT, and, hopefully, I've imparted some of that"
Kate Wybrow
FCT Canada
Leanne Conroy: enterprising advocate
An in-demand speaker on market trend analysis, training, and education, Conroy's style forges positive connections with industry peers. She passionately advocates supporting women to succeed in the mortgage industry and embracing a balanced approach to work, life, and well-being. She has twice been named a Woman of Influence.
Her remarkable career highlights include:
achieving the highest producing sales volume in Canada for two years

being a regular spokesperson for MCAN at industry events across Canada

being a co-chairperson of the Northern Ontario Lenders Association

"You have to be your own advocate and use your voice, whether or not you're told it is too bold, too strong, or too outspoken," Conroy says. "I encourage people to be autonomous, to set their own goals, and to create their own success."
Inspirational role models
Conroy and the other influential women of 2023 encourage aspiring female leaders to step up into positions where they can use their skills to propel growth and prosperity in the mortgage industry.
As Woman of Influence Veronica Love says, "I hope all of the women who were recognized this year reach out to at least one woman they see talent in and share that they are willing to do all they can to sponsor, mentor, or cheer them on."
The path to the top has differed for each of this year's Women of Influence, but each offers their own insight on what has helped them get to where they are now.
A career change steered Conroy toward the mortgage market, but gaining confidence was a years-long process; however, it has since defined her ability to impact the industry.
"When I realized that I had confidence and could be successful, that was a defining moment for me," says Conroy.
And Milanetti adds, "I got out of the mortgage business for a year, regrouped, and came back with a fresh perspective and an actual game plan."
Whereas Wybrow's career progression was built on hard work, building relationships, and adding value to her organization and clients.
"I've enjoyed each phase, and I've learned so much about the business along the way," she says.
Being able to solve problems and help people realize their goals has enabled Trama-Mayol to shine.
"It's not a job for me, and as I progressed in my career, it felt like I had the chance to do a little bit more each time to help someone," she says.
These female leaders in mortgage have garnered a reputation for their inspiring achievements, track record of impactful ideas, mentorship, and demonstrated passion.
"Leading by example and illuminating a path for younger females entering the industry holds immense significance for the Top 50 Women of Influence," judge Singh says. "I am convinced that by following in the footsteps of these influential women, the younger generation can emerge as future leaders within the industry."
Meet the judges
Ameera Ameerullah


Chief Executive Officer




Canada Mortgage and Financial Group

Angela Calla


President




The Angela Calla Mortgage Team

Ann Marie Drohan


Mortgage Broker




East Coast Mortgage Brokers

Barbara Cook


Vice President, National Sales




Mortgage Centre Canada

Christa Mitchell


Chief Strategy Officer




Pineapple

Christine Buemann


Co-Owner




The Collective Mortgage Group

Christine Xu


President and Principal Broker




Moneybroker Canada

Crystal Mamchur


Broker Owner




Flare Mortgage Group

Dalia Barsoum


Founder




Streetwise Mortgages

Deanne Whelan


Owner and Mortgage Broker




East Coast Mortgage Brokers

Denise Laframboise


Chief Operating Officer




BRX Mortgage

Elaine Taylor


President




Mortgage Alliance

Frances Hinojosa


Chief Executive Officer




Tribe Financial

Hali Noble


Founding Member, Director and Senior Vice President




Fisgard Asset Management

Isabelle Barbeau


Vice President




Mortgage Intelligence

Isabelle Tremblay


Executive Vice President of Human Capital




M3 Financial Group

Jennifer Woodley


Owner and Broker




DLC Valley Financial Specialists

Jill Moellering


Mortgage Broker




Mortgage Architects

Jill Paish


Vice President, National Sales




MERIX Financial

Kate Brady


President




Dominion Media

Kim McKenney


President and Owner




Dominion Lending Centres The Mortgage Source

Krista Valadao


Business Development Manager




Home Trust

Kristy-Lynn Maxwell


Regional Vice President, Western Canada Business Relations




VERICO Canada

Luisa Hough


Mortgage Professional




Xeva Mortgage

Marci Deane


Mortgage Broker




Mortgage Architects

Mary Swaffield


Chief Executive Officer




Alberta Mortgage Brokers Association

Michelle Crane


Account Manager, Nova Scotia




Sagen

Michelle Drover


Vice President, Atlantic




Premiere Mortgage Centre

Natasha Bridgmohan


President and Chief Visionary Officer




The Bridg Group of Companies

Pam Pikkert


Licensed Mortgage Broker




The Place To Mortgage

Petra Keller


Director, Partnership and Events




Pineapple

Rachelle Gregory


Senior Vice President, Originations




MERIX Financial

Rosa Bovino


Mortgage Specialist




Invis

Sabeena Bubber


Mortgage Broker




Xeva Mortgage

Sarah Strauss


Business Owner and Mortgage Broker




The Place To Mortgage

Susan Thomas


Executive Vice President, Network Development




M3 Financial Group

Tiffany Pedersen


Director, Western Canada Sales




Strive Capital

Tina Francis


Regional Business Manager




EQ Bank

Tracy Valko


Brokerage Owner, Founder and Chief Visionary Officer




Valko Financial

Ut Yue


National Sales Leader, AVEO




CMLS Financial

Veronica Love


Senior Vice President, Corporate Development




TMG The Mortgage Group
To compile the 2023 Top 50 Women of Influence list, CMP encouraged mortgage professionals to nominate outstanding female leaders from across the industry. Nominators were asked to provide details of their nominee's achievements and initiatives over the past 12 months, including specific examples of their professional accomplishments and contributions to the industry as a whole.
The final list was selected by a judging panel made up of industry leaders and previous Women of Influence, including:
Caroline Rapson, Mortgage Brokers Institute of British Columbia

Kuljit Singh, Mortgage Professionals Canada

Marina Bournas, RFA Mortgage Corporation

Pam Pikkert, Alberta Mortgage Brokers Association

Petra Keller, Pineapple

Susan Thomas, M3 Financial Group

Veronica Love, Mortgage Professionals Canada

To avoid any potential conflicts of interest, the CMP team voided self-voting and votes for a judge's own organization.
The 2023 Top 50 Women of Influence special report is proudly supported by the Canadian Mortgage Brokers Association – Ontario.
About the supporting association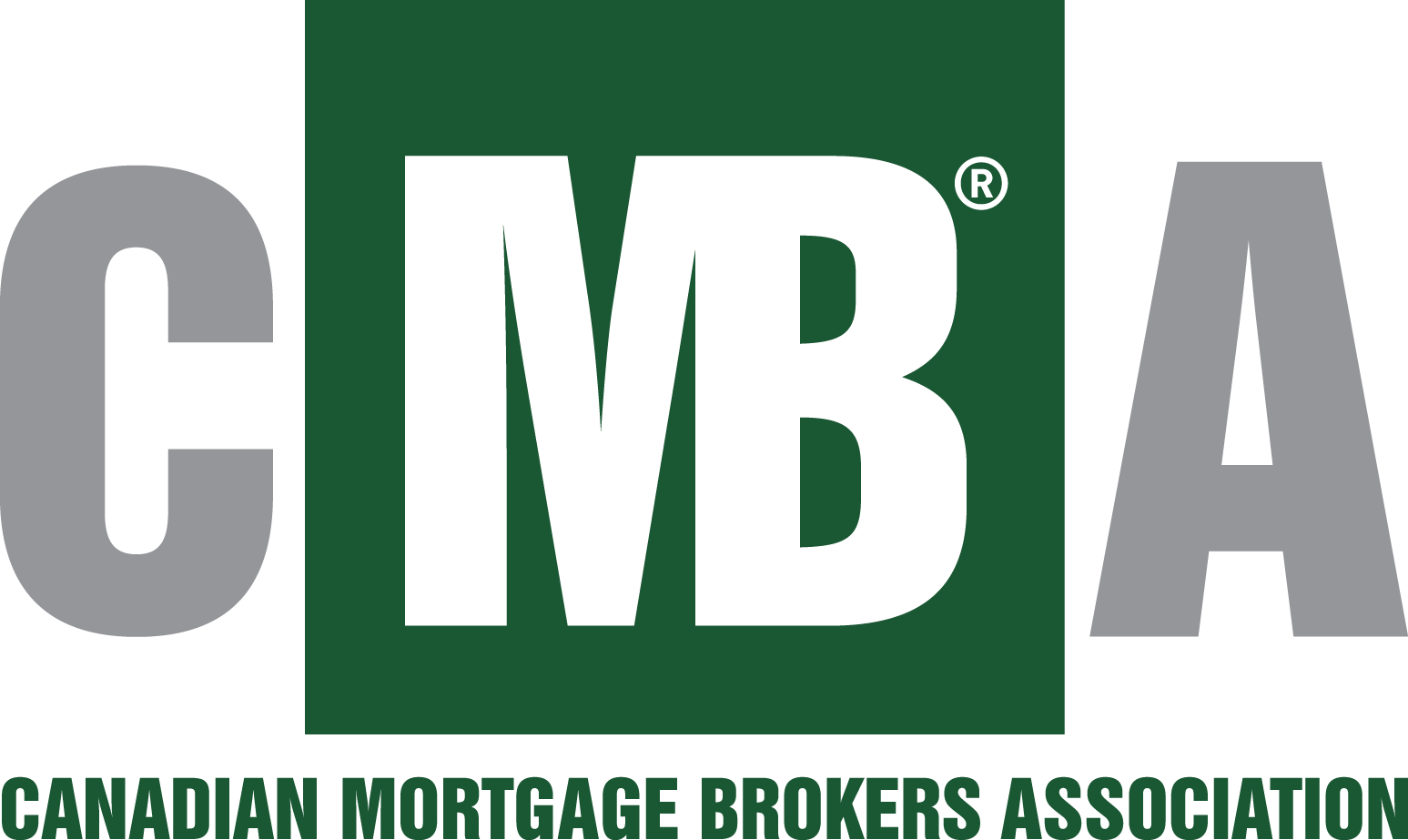 The Canadian Mortgage Brokers Association (CMBA) – Ontario is an inter-jurisdictional umbrella association consisting of provincial mortgage broker associations in Canada. The mandate of the CMBA is to strengthen the efficiencies of provincial mortgage broker associations and enable them to focus on providing regional services to their members while sharing certain cross-jurisdictional costs, programs, and advocacy initiatives amongst provincial associations.
The CMBA provides mortgage broker professionals with a forum to work cooperatively, better share resources, branding initiatives, programs, and information, and coordinate the engagement of members to identify trends and develop solutions to common industry and regulatory issues. The CMBA also offers education for all levels of experience. From the mortgage agent course for newcomers to the industry to continuing education for those renewing their license or wanting to enhance their key skills through its national library, the CMBA has education options that suit your needs.