Client-centred brokerage owner puts people back into the heart of the mortgage business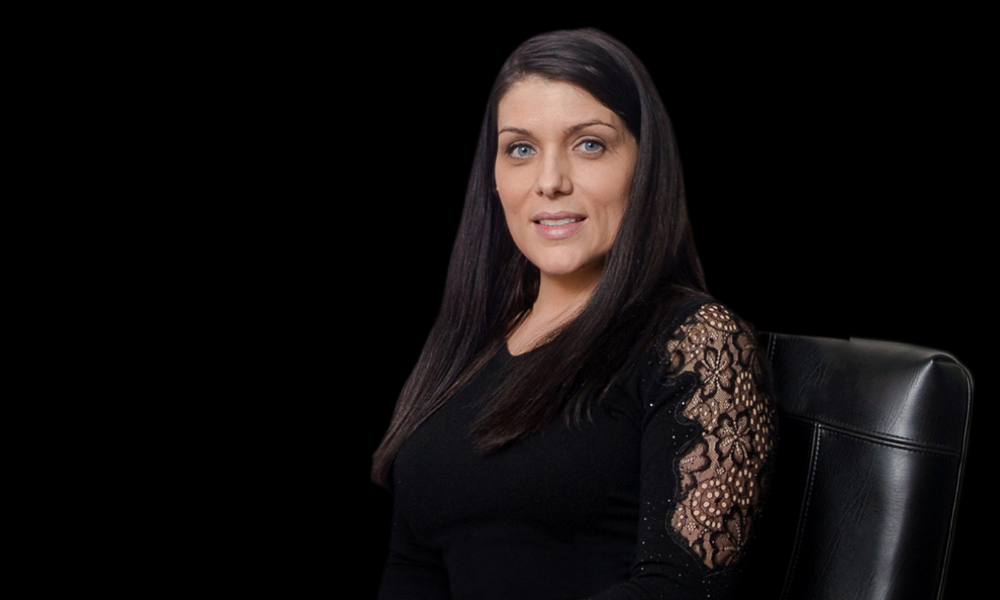 This article was produced in partnership with TCG Lending Centres
Karen Surca, of Canadian Mortgage Professional, sat down with Carmen Costa, principal broker/owner with TCG Lending Centres, to discuss the relaunching of her brokerage as well as addressing the 'heart' of the mortgage business; building client and broker relationships rather than taking a sales-driven approach.
There is very little in life that does not stem from the relationships that we form. Whether those relationships are personal or professional, the dynamics stay the same to be successful. Open communication, trust, honesty, and transparency are needed to keep these relationships profitable from both a personal and business perspective.
For Carmen Costa (pictured), principal broker/owner with TCG Lending Centres, the mortgage business could use a little relationship advice. At the very least a reboot is needed on how to maintain an open dialogue with like-minded brokers and with clients looking for agents they can trust.
Costa took the relationship working model forward into the February relaunch of TCG Lending Centres after partnering with Axiom Mortgage for the last year and a half.
After receiving the green light for full brokerage licensing, Costa is well on her way to enacting her broker and client-centred vision, filling a much-needed niche in a very competitive and sometimes isolating broker space.
Mortgages 'with a heart'
Taking the leap from the banking world to the mortgage broker environment seven years ago was not an easy transition for Costa, but one that she was eager to make.
Read more: Could principal brokers be doing more to educate new agents?
She was equally eager to hit the mortgage road running with the primary goal of changing the relationship dynamic that she had witnessed in the broker space by putting 'a little heart' into an often impersonal and sales-driven sector.
Dipping her toes in the mortgage space was a wake-up call for Costa. What she immediately noticed was that the industry was lacking in broker support and was very sales, or rates driven.
"I felt that the brokers I was joining were never transparent. They were not honest with me," Costa reflected.
After a few years navigating in a working culture that ran contrary to how Costa felt brokers should be working, she took another leap of faith and started her brokerage in 2019 under the title of TCG Lending Centres.
With the inception of a new brokerage, Costa brought with her a laser-sharp vision of just how brokers would interact with each other, their clients, along with a clear template of how the mortgage process would be viewed.
"I had the vision to open up a brokerage that would address any new agent coming into the business with full transparency. I am all about teamwork and I am the type of leader that will give you full transparency on anything," Costa explained.
Costa inherently felt the broker world was also a lonely one, with the emphasis on an "all for one approach and don't touch my deal."
TCG Lending Centres was set to change this mortgage narrative and become a place of support for brokers. It would help set the stage for its brokers to be successful with their client transactions and with closing their deals with transparency.
Despite her determination, Costa was plagued with doubts that included whether a woman at the helm of a major brokerage was viewed as a disadvantage.
"I had a lot of insecurities. In my mind, it was like, do they want to join a female leader?" Costa said.
"Ultimately though, I think it was just my insecurities at the time rather than my gender."
Relaunching a transparent brokerage
Never losing her vision of the mortgage process as a series of human transactions that should support the broker and the client with open communications for both parties, Costa joined forces with Axiom Mortgages.
This business decision proved to be a lucrative one while also giving her just the confidence boost she needed to relaunch TCG Lending Centres.
"Within a year [of joining Axiom] I did double my business. I realized that I could do it on my own," Costa stated.
Read next: Relationships with brokers should be more than all business, all the time
Costa's team under Axiom also increased to 37 brokers working under her direction. On October 01, 2021, after a mutual parting of the ways, Costa was well-positioned to take her growing business and seasoned team to TCG Lending Centres.
A key component that Costa included in her onboarding process with new brokers was an education session that focuses on the human and interpersonal element of the business that she felt was lacking industry-wide.
"New agents coming into the industry are not educated on the actual day-to-day aspects of the job. This program teaches them everything they need to know," Costa outlined.
A 'relationship business'
"I want to emphasize total transparency. I teach them about being good to each other and being kind to each other," she added.
Interaction on a day-to-day basis is also reflected in the working environment that brokers work in every day, Costa pointed out.
"If you have a boss that's breathing down on you and they are negative, and you are in a negative environment, you are not going to give it your all," she stated.
"If you are in an environment with love and positivity, you will go out and do 10 times better."
2022 predictions
Costa reflected that a mortgage trend for 2022 would be open transparency and honesty.
These two qualities, she elaborated, will propel the work of brokers forward and therefore should be included as a trend as worthy, for example, as the trend towards an increasing housing shortage.
How can we disagree? TCG Lending Centres is thriving the second time around with an active recruitment process underway.
What will Costa ultimately offer her brokers over the competition?
"I will give them options," Costa answered
"That is what makes wise and successful salespeople.
Carmen Costa the mortgage broker has established credibility in the mortgage industry with over 20 years' experience. She is a qualified woman of influence who believes in full transparency with her team, her clients, and her referral partners. As an accomplished business owner, leader, and author her vision for a transparent brokerage has drawn new agents to her door growing her team exponentially this past year. For new agents coming into the industry, Carmen Costa is the kind of leader you want to be following, her success comes from surrounding herself with positive agents and partners that look to the future with understanding and integrity.