Advice-based approach draws top female mortgage agents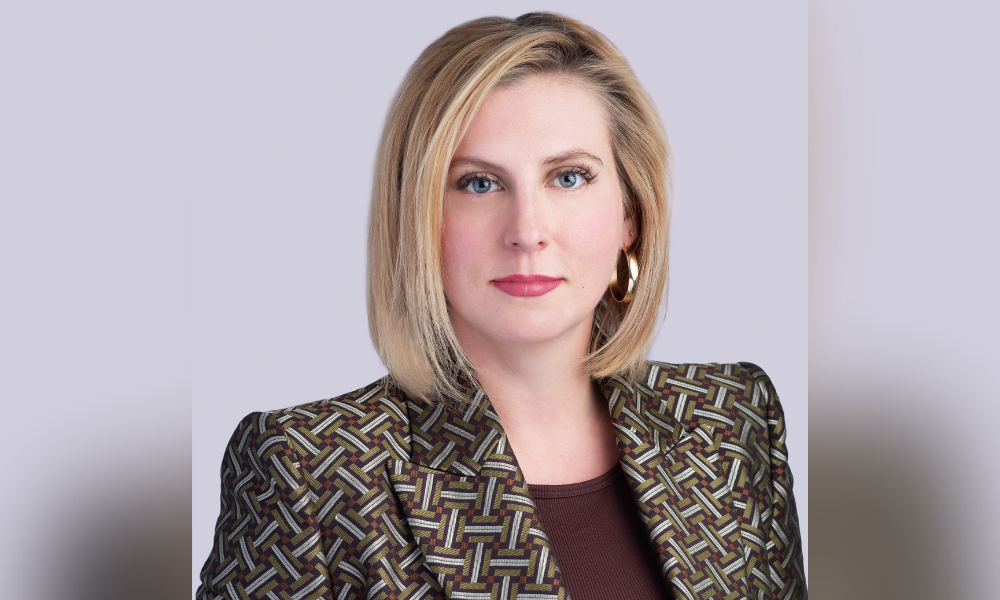 This article was produced in partnership with Vine Group-Mortgage Alliance
Karen Surca, of Canadian Mortgage Professional, sat down with Amanda Pivar, Christina Pentlichuck, Jordan Lee and Kim Nguyen, four of Vine Group-Alliance's top female mortgage agents, to discuss Vine Group's client-first approach as well as the unique advantages and challenges that female brokers face in the industry
Building a great team that allows for both autonomy and a built-in support system is pivotal to succeeding in the competitive mortgage landscape.
Keeping this reality front and centre, Vine Group -Mortgage Alliance has been actively recruiting in recent times while continuing to build and reinforce its brand.
Always on the hunt for new talent that represents the best and brightest that the Canadian mortgage sector has to offer, Vine Group welcomed Amanda Pivar (pictured above), a new Vine mortgage agent to the team, who brings with her a wealth of experience and a proven track record in the mortgage banking sphere.
Pivar joins a team that consists of other high-volume producing female mortgage agents possessing unique and valuable qualities so vital to the success of the mortgage process.
"I started my career with First National Financial and I realized very quickly that I really enjoyed mortgages, but did not like the underwriting side of everything, and would much rather be client-facing," Pivar stated.
"I got tired of some of some of the corporate minutiae," she added.
Read more: An advice-driven approach for the perfect mortgage solution
Possessing the ability to listen, put the client first, and offer advice rather than just 'rates', fuels the work that brokers strive for at Vine Group. This client-centered focus is central to how Vine Group approaches the mortgage business, which it refers to as 'the relationship business'.
"I went through three different assistants. So, I was in a bit of a situation where my book just couldn't grow unless I had more help," Pivar said.
"It took me a while to sign on, just because I was so used to my old brokerage and how things were done."
Since joining, Pivar and her counterparts have never looked back, recognizing that they are creating paths for more female agents to enter the mortgage sector. They all agree, however, that there is still work to be done.
"I've been in this industry since I was 21 years old. I think things are changing but there are still barriers that women face. I don't think it's there yet," Pivar reflected.
Women out on top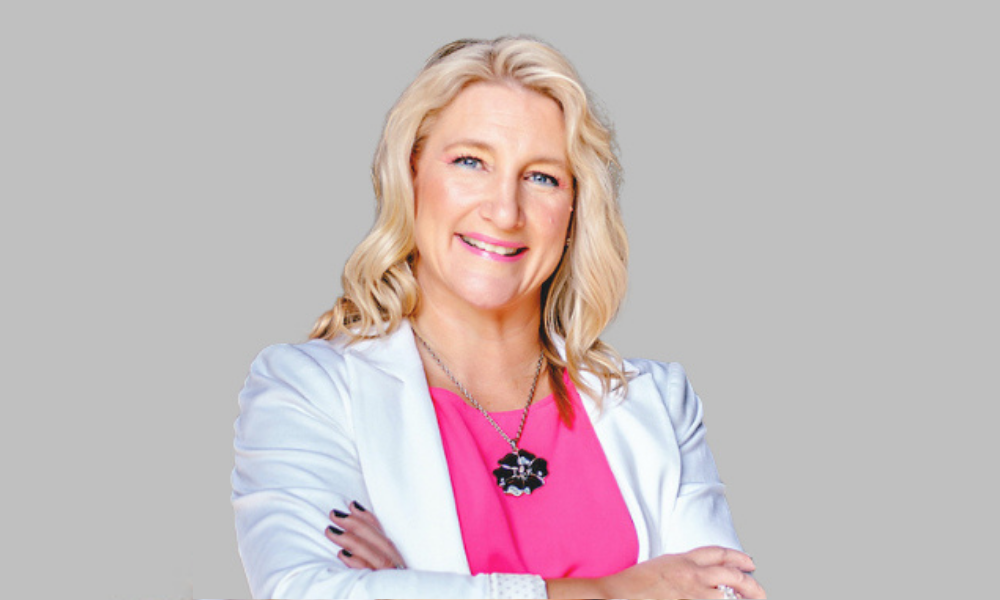 For Pivar's colleague, Christina Pentlichuk (pictured immediately above, also a seasoned mortgage agent, the choice to join Vine Group was a conscious one. Stemming from a bank background, Pentlichuk craved the supportive atmosphere that Vine Group could provide as opposed to the top-down approach of the banking world.
"As a part of Vine Group, you have the support," she explained. "We have that family around us to be able to help with our ambition but be able to retain our uniqueness and our individuality."
Pentlichuk's colleagues agreed that being a woman in a male-driven industry does have its perks. Being in the minority allows female brokers to stand out from the pack.
"Clients will reach out to me and say, 'my gosh, you're the only female agent I know of that I have seen advertised," Pentlichuck laughed.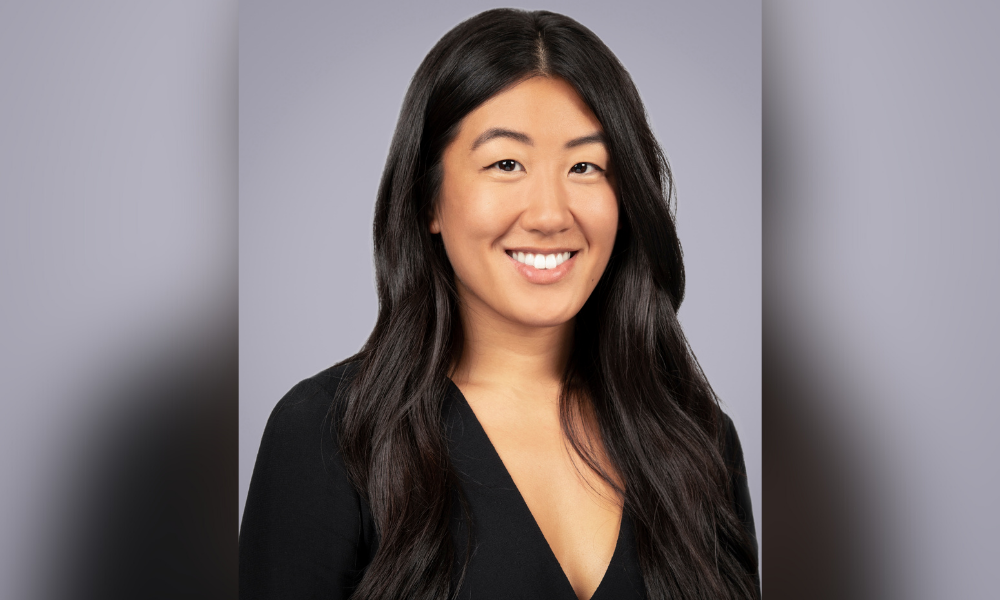 For Jordan Lee (pictured immediately above), mortgage agent with Vine Group, leaving the banking world gave her the flexibility to spread her mortgage wings and add the human dimension to every file before anything else.
"Vine Group mirrors the bank process in terms of having the hub and underwriter and things like that. But culturally, I think that's where we stand out hugely," Lee claimed.
"I think that together and individually, we can inspire other females to believe that they can be the leaders and top agents and not the assistants."
Read next: Women in mortgage: The value of their perspective
"When you see other women who can do it, you just have that confidence and belief in yourself that you can, too. The industry does, though, have a long way to go in terms of having women in leadership [roles] with influence," Lee added.
Also originating from a banking background and 'branching' out to the mortgage space, Kim Nguyen (pictured below), mortgage agent with Vine Group, echoed Lee's feelings.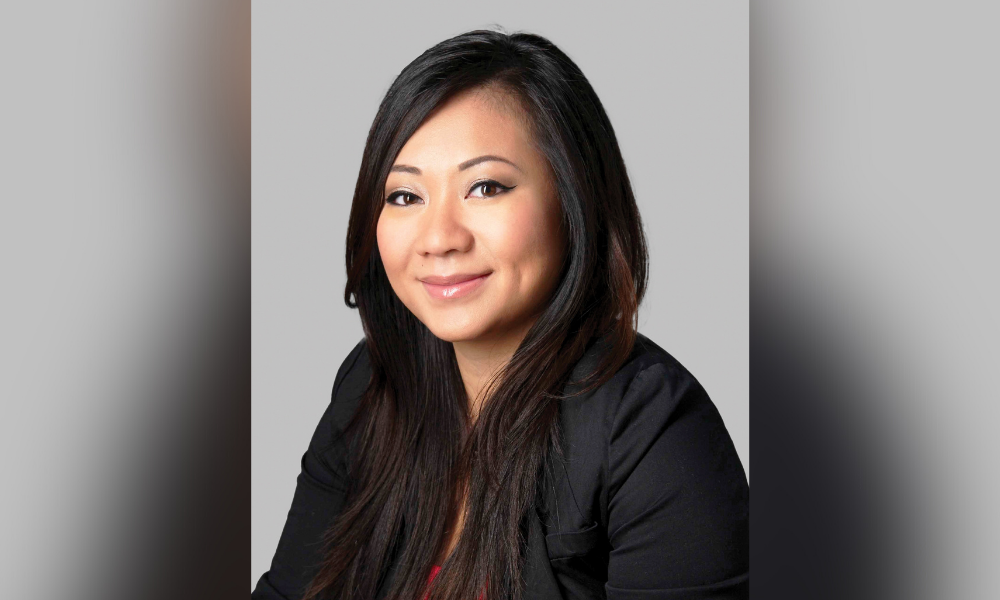 "The recognition of women in this industry has grown and I have seen [female] representation come up in different ways," Lee highlighted.
"I see a lot more women speaking and coming up to the stage and the podium [in seminars]. I think it has come a long way in my eyes. It just takes time, but I think we are getting there."
The skillset to break the glass ceiling
"We are jumping into such a male-dominated industry, and we already know that we are going to face some adversity," Lee stated.
There are still roadblocks ahead for women in the mortgage industry. For the women brokers at Vine Group, the key to breaking through these barriers is to focus on the client and what the client wants. Utilizing the skillset that women brokers possess in spades also helps to navigate the broker path.
"Being relatable is key," Pentlichuk pinpointed.
'This is their [the clients'] largest asset purchase or refinance that they are doing in their lives and there are a lot of emotions that go along with that."
"Being able to be really empathetic with that client and to be able to talk to them in a way that is calming is important," Pentlichuk added.
Lee agreed with her colleague.
"It's about being personable and building that trust. You have to be able to put yourself in those shoes and bring out the relationship side of things," Lee explained.
"Women can be maybe a little more personable sometimes. You need a bit of a personal touch where it's not always business, it's sometimes at the human level," Pentlichuck described.
Advice for other women in the business
Nguyen pointed out that lack of confidence tends to plague women brokers even with the strides that have been made throughout the broker space for female agents.
"One of the things that I had to get over was just being able to be in the spotlight as a top-performing woman," Nguyen stated.
"You just kind of feel guilty almost, like you don't deserve it," she added.
Pentlichuk added that "there is a predominantly male presence that is there. You think to yourself, 'wow, will I be able to keep up with this'."
Lee is thankful for her transition away from the banking mindset to the supportive atmosphere fostered by Vine Group, which helps to build her confidence as a mortgage agent.
"I was really taught in the corporate world to kind of limit what I believed I could do. I was always told that I was lucky and should be grateful," Lee reflected.
"Being introduced to Vine Group and, in the last year, proving to myself what I am capable of when people believe in me is a huge leap," Lee stated.
"Keep betting on yourself. Even if you don't see the results, you have to push through," she concluded.
Amanda Pivar
Amanda Pivar is one of Vine Group's newest team members but has a long history within the industry.
After graduating from university, she worked at First National Financial in the underwriting department. This experience gave her the knowledge and skills needed to become a mortgage agent.
After leaving First National, Amanda became a mortgage specialist at Scotiabank. Here she found her passion for helping clients find the right mortgage to fit their unique needs. Although she enjoyed her work, she realized the bank did not offer enough products for all her clients' needs.
Amanda has been working as a mortgage agent for the past six years, and she has helped many clients purchase and fulfill their real estate dreams. At her previous brokerage was in the top 2% of agents and received the Hall of Fame award for overall performance.
Kim Nguyen
Meet Kim Nguyen, a top-performing, award-winning, mortgage professional. Kim has been in the mortgage/financing industry for over 13 years starting at TD Bank where she began her career in mortgages as a financial services rep and eventually transitioned to mortgages full time as a mobile mortgage specialist. Once she felt she had reached a ceiling on what she could achieve at TD she decided to make the jump to the broker world and really spread her wings. At TD she was a part of the Champions Club for multiple consecutive years which is only given to the top 20% highest producing employees within the company along with other numerous awards and accolades. As a Vine Group mortgage agent, she has managed to attain even greater heights as one of the top 5% of mortgage agents nationally for the last four years running. With her zest and passion for financing, she always puts her clients' goals first with a BIG picture approach that leaves them feeling confident and truly taken care of.
Jordan Lee
Jordan started her mortgage career in 2016 spending four years on the top Scotiabank home financing team in Canada which offered a specialized experience that includes successfully funding over $1 billion in mortgages in her career thus far. In her first year at Mortgage Alliance, she achieved President's Club status (Top 5%). Jordan attributes her success with client referrals to sharing her financial expertise and industry "secrets." She believes transparency, educating and empowering clients are key factors to a positive experience.
Christina Pentlichuk
Christina has a long history of experience in the financial industry on both the bank and broker sides. She worked her way through the banking system under various roles including, investment advisor, small business advisor and branch manager. This experience gave her the knowledge and skills needed to become a mortgage agent.
Christina transitioned into the role as a dedicated mortgage specialist with a top tier financial institution eight years ago and found her passion for helping clients find the right mortgage to fit their unique needs. Although she enjoyed the work she was doing, she quickly realized the bank did not offer enough products for her clients' long-term financial goals and decided to become a mortgage agent.
Over the last three years as an independent mortgage agent, she has helped her clients fulfill their real estate dreams, including how to help the average homeowner achieve greater financial freedom through investing in real estate. This has enabled her to rank nationally in the top 10% of agents with Mortgage Alliance.