In the middle of Alberta, this broker has adjusted to a new normal, and thinks it will pay off in the long run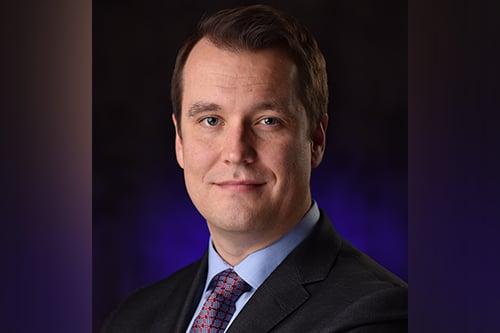 Jordan D'Haese is a mortgage associate at Jayman Financial, and right off the bat, he says that they're fairly unique. The brokers at Jayman Financial primarily focus on new home construction so rather than building partnerships with realtors, they build partnerships with builders.
D'Haese has been in the industry for nearly 20 years, nearly all of which have been with Jayman Financial That in itself is a little unique, he said.
"Being in the industry for that long is not that uncommon. There's a lot of people that have been around for a long time but being with one brokerage, I get some shocked looks," D'Haese said. "Brokers tend to hop around or move from one network to another network or one brokerage to brokerage."
His connections to the company go deeper than just industry tenure. D'Haese's mother started the brokerage with the builder, and D'Haese was able to see the business come together from behind the scenes. His mother's interest in mortgage and financial planning gave him the ability o see the overall picture rather just looking at rates and products in isolation.
"Math always interested me throughout school and I was always fairly good at it, and math with dollar signs is that much more interesting," he said.
The company is a division of Jayman Builds, which is a large homebuilder based in Alberta. As such, the marketing coincides with the builders; the builder has a large marketing team that incorporates Jayman Financial into a lot of their sales material either at the sales centres or via online channels. Individual brokers have the option to get business from wherever they please, but new home construction is their primary driver.
D'Haese is a one-man show, although Jayman Financial has five brokers spread between Calgary and Edmonton, along with an administrator. Being in Alberta has provided D'Haese with nothing but opportunities for adaptation and change. He said that 2019 was a pretty average market in terms of the last few years. He closed 147 loans for around $55 million. He would've seen a lot more volume in 2013-2015, but the market has had a bit of a reset since then he said.
"With oil prices coming down, with the overall economy the way that it is, things have naturally slowed down, but it's just a new busy. We're shifting market focuses a little bit with that as well, changing the way that even from the home builder side of things . . . pumping more money into marketing and if the markets getting a little bit smaller, we just want to make sure our share of the pie dips a little bit bigger to kind of help offset that," D'Haese said.
Using technology to handle higher volumes with less time and manpower is key to how D'Haese's business has changed over time. There's a lot of hubbub about catering to clients' preferred mode of communication, but what clients want isn't always the best. Taking conversations solely to text, for example, is going to result in a lot of misunderstanding, and D'Haese said that adapting in this way is another big change as well.
There are also some ways that D'Haese's business model differs from other brokers. One of those is that the lifespan of the average customer is typically condensed in 30-90 days. But because Jayman Financial clients are dealing with new home construction, the average file lasts about six months, from beginning approval states to possession and funding.
"[It's] streamlining that in between process and touching base with the customers and administratively on our end, dealing with the lenders as well during that time frame, too," D'Haese said, "Focusing a little bit more on some of those internal efficiencies frees up a little bit more time for us to focus moreso on the customer—my role as more as a customer facing position."
Even though he's very involved in his files, D'Haese benefits from the "team atmosphere" that Jackman Financial affords everyone. Even though brokers work independently, all colleagues step up and support one another when necessary. It's that support and camaraderie that separates the great brokers from the good ones. Learning how the industry works on the back end means that brokers can understand lending decisions on the front end. This helps, too, when emphasizing details to clients and contemplating situations from their shoes.
D'Haese suggests that brokers look at clients from the perspective of being a lifelong customer, not necessarily just a one-off, and not being focused on commission. Focusing on the long-term goals creates repeat business in the long run.
"It can be a tough goal for the first few years for sure while you're building up that base, but just delivering that overall value, I think speaks volumes to them as a customer and then all of a sudden they're going to refer their friends or family or come back to you, and remember you down the road," D'Haese said.