Joining a top team allowed this broker to double her business and learn valuable information from others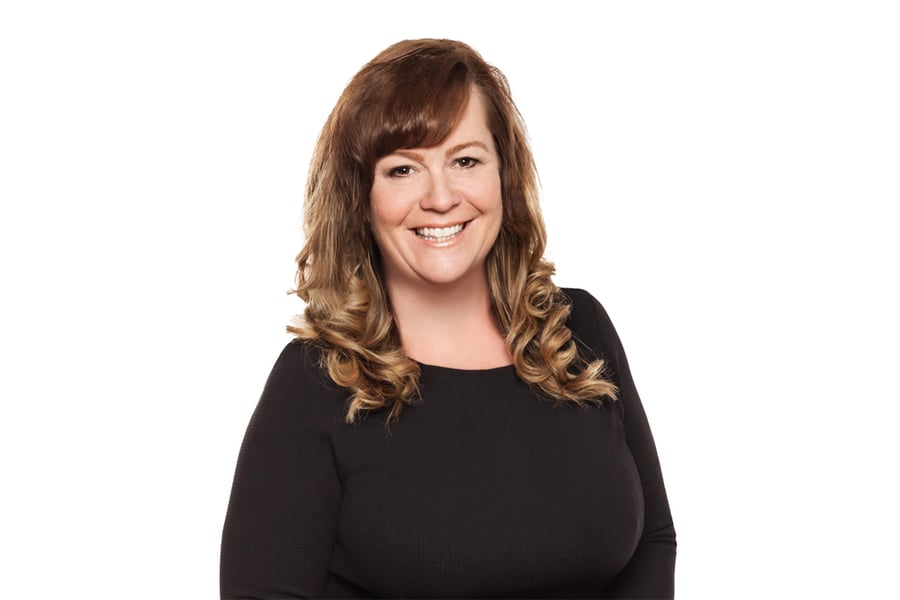 Everyone has their niche, and Leanne Myles is a digger.
"I will dig for my clients to find the solution for them," she said.
It may seem an odd description, but Myles has experienced a lot of changes to her business over the past couple of years. She is part of Clinton Wilkins' team in Halifax/Dartmouth, Nova Scotia, but before joining Team Clinton in 2018, she was a hunter. She didn't mine her database, and didn't think to do anything differently.
"I was always a good hunter, and I could hunt for about $12 million a year myself. Coming to Team Clinton, I'm not just hunting; I can go get the new business, but my database is now being mined properly," Myles said. "I'm a good hunter and he's a good farmer, and the two together is the reason why I've been able to double and triple my income."
Myles got into the mortgage industry differently than most brokers. Instead of being drawn to the profession, she was drawn to a particular product: Manulife One. She used it with great success and became a kind of evangelist, referring others and witnessing them have great success with the product as well. When an opportunity arose to work for Manulife One, she says that she jumped at the opportunity and got hired immediately because she had already referred so much business to the company. She cut her mortgage teeth at the bank, but realized that she was trying to fit all of her clients into one box.
"If I couldn't fit them into my product, they weren't my client, and I was sending them off to brokers at that point," Myles said. "I then decided to enter into the broker world. I went from being #1 in Canada to falling flat on my face that first year."
For a few years after that, Myles tried going to other brokers' offices, shadowing them and trying to pick up on what they were doing and saying. She didn't really break through, however, until joining Team Clinton. When she made the leap, she set office hours instead of working from home and utilizing admin support to gather and verify documents as well as take care of outbound calls.
Myles ended 2018 at $12 million, and more than doubled that in 2019 to $28 million—while having a good work life balance. When she worked from home, she was "on all the time" but that 24/7 lifestyle wasn't getting stellar results. Support has made all the difference for Myles, and having dedicated admins means that new applications and database outreach can take place simultaneously. Now, her office time is her office time, and rather than working around the clock to meet clients and partners, Myles said that her family has access to her when they need her instead.
Working in an office with a high-producing team also meant that Myles got to benefit from their collective experience. "There's not a lot they hadn't seen," she said, and when you get into issues, you can run them by other people.
She's joined a BNI group, which has proven to be "an excellent way to get in front of a bunch of referral sources". She also meets with partners at least once a week, and uses an internal marketing tool with tracking capabilities that handles email outreach campaigns and social media posts. The other reason that she's been able to double her business is by saying no, and getting rid of deals that weren't going to turn into deals anyway.
Myles has 4,500 clients in her database, and about 30% of her business is alternative lending. Her typical client is aged 35-55, people who are in their "debt years" and are looking to grow their income by growing their property portfolio. Although only about 10% of her clients come from referrals, she is working to create more substantial partnerships with realtors and others who are going to send her good deals, in order to capture more purchase business.
Myles has learned how to cater to the needs of her immediate community, and who can help her achieve those goals in her area. She's made it a point to seek out experts in a particular area, and she advises other brokers to do the same.
"Profile what you want to learn. If you want to do first-time homebuyer purchases, learn that inside and out, and don't hesitate to hit the ground running. Dustan Woodhouse says this: when you enter the mortgage industry, you already know more than the average consumer. Just go with that. Don't assume that you don't' know enough to do something; always assume that you know more than they do, and go find the answers."