Alfonso Casciato, senior vice president of sales at Street Capital has been with the lender since the beginning, and he's still there as it embarks on its continued evolution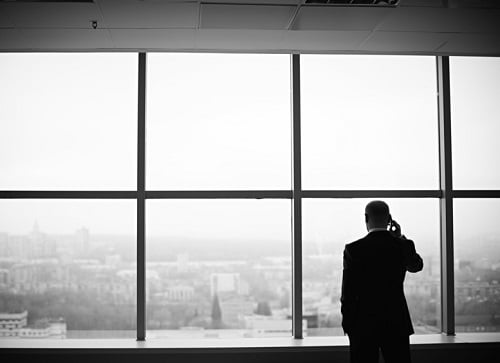 Alfonso Casciato, senior vice president of sales at
Street Capital
has been with the lender since the beginning, and he's still there as it embarks on its continued evolution
"Back in 2000 I was managing the PCF product through the CIBC channel. I was the senior manager for the credit group," Casciato says.
However, he joined to the broker industry soon thereafter, drawn by the relationship aspect of the business that allowed him to develop relationships and help brokers grow their business.
"In 2003 I became the VP of credit for First Line Mortgages. I stayed in that role until 2007; when I helped launch Street Capital in the same capacity, VP of credit for Street Capital. I stayed in that role until two years ago in 2015 when I became the senior vice president of sales for Street Capital, which is my current role," he says.
"Launching Street Capital was intense, it was 24/7; by having ownership it was a perspective I had never had before. You weren't just responsible for the role you had, you were responsible daily for the success of all aspects of the company."
Launching a lender meant a level of commitment he had not experienced before. And it also brought with it its own challenges, especially considering it was just before the last economic recession.
"We were lucky our strategy was always to be a full suite lender. The idea was to launch on the B-side and roll out our prime business within the first year of starting Street Capital," Casciato says. "With the economic downturn, we were able to quickly turn our focus from the B business over to the prime side of business and successfully launched that in February of '08 and haven't looked back."
Industry evolution
How will brokers evolve in the constantly changing industry?
"I think the successful broker will adapt to the changes that are going on right now by putting more focus and attention on the application and the submission of the application to the lender. If they spend time on providing details and a strong story on each and every transaction, it will allow for a more seamless approval on the lender side and a more positive experience for the customer," Casciato says. "The story has to make sense.
There has to be a level of reasonability. So, for example, if a 25 year old is putting $120,000 down on a home, a story has to be made to explain where that deposit came from.
"In the past it would have just been a section filled out in the application $120,000 is the total deposit and there was no story around how a 25 year old had such a large deposit."
Another example a borrower who is business for self, which is as sector that has increased year-over-year. Brokers for those clients need a story plan as well.
"How does the income that is being submitted for that self-employed individual make sense? Do they own retail space, how many customers do they have, how long have they been in business? That kind of reasonability," Casciato says.
Challenging times
One major challenge, according to Casciato, is ensuring the industry continues to better compete with its big bank peers.
For its part, Street Capital recently became a Schedule 1 bank, which will allow it to offer many of the same financial products already on offer at the country's larger institutions.
"To be able to continue to offer all of the products available to the customers that the banks currently offer the customers" will continue to be a challenge, Casciato says. "At Street Capital by successfully launching as a schedule 1 bank, we're positioning ourselves to be able to offer a full suite of products to all of our clients."
One major challenge brokers face is continuing to educate customers about just what value they, the broker, can provide to Canadians.
"Market presence is always a challenge (brokers) have to focus on. It seems like if they're competing they're always competing against the banks and I think that suggests there isn't enough broker presence out there,"
Casciato says. "The marketing. The numbers are there; I don't think there's a good enough marketing campaign out there so the end customer is aware of what an independent mortgage broker can offer."
Mortgages trending
Technology in the channel will need to catch up with other industries if it wants to continue to evolve, according to Casciato.
"I think being able to submit an application from your phone is technology that is out there but both brokers and lenders have been slow to ramp up to that level of technology," he says. "The ease of online application submissions by clients to brokers and in the same fashion brokers to lenders … there's really only one mode of submission to lenders these days and it's electronically through Marlborough Sterling or D+H.
"I think we're archaic when it comes to the options we have to submit an application from a broker to a lender."
Challenging the 'big six'
"I think we have to be competitive on rates and better on service. The better service looks and feels like more timely contact, more support. Not only does the application come in from the broker, I would expect the lender to make initial contact from the lender thanking for the application, asking for clarifying questions right after the application," Casciato says. "A handholding experience. Not just an application comes in, a commitment goes out and the documents are sent in and the deal either funds or for whatever reason stalls or we lose it to a competitor."