Mortgage leader and author provides valuable insights into how to be a "better broker"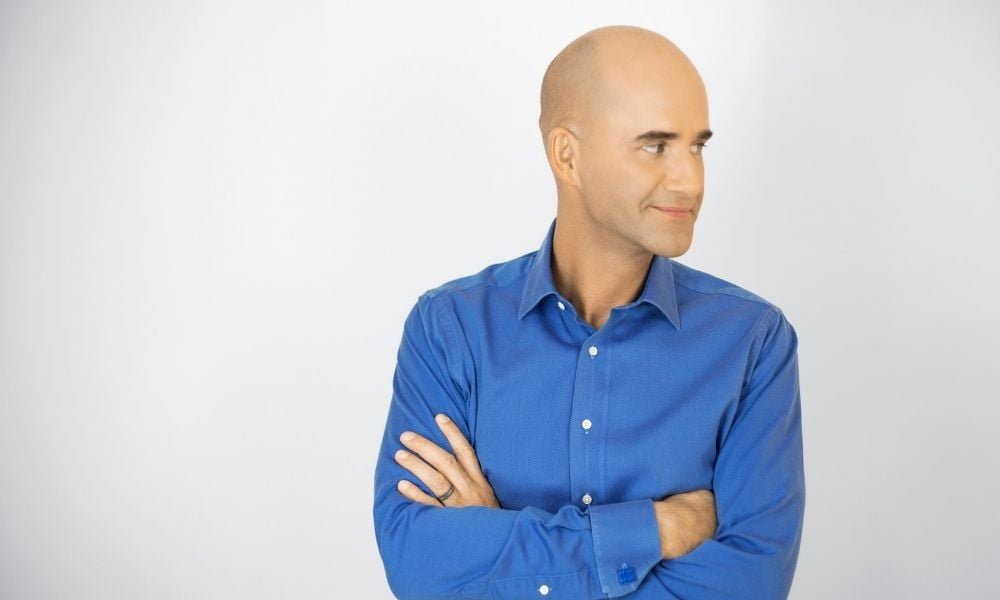 This article was produced in partnership with Dustan Woodhouse, President of Mortgage Architects and author of the 'Better Broker" series
Karen Surca of Canadian Mortgage Professional sat down with Dustan Woodhouse (pictured), president of Mortgage Architects, to discuss his upcoming January mortgage seminar entitled - The Broker's Journey 2022, which will be addressing timely topic areas for brokers anticipating a new fiscal year.
Like anything in life, the more you like what you do, the better you will be at it.
Although many are cognizant of the role that passion plays on overall levels of business success, most would be surprised to discover how this one determinant can make or break a lucrative career.
The belief that you must enjoy what you do resonates strongly with Dustan Woodhouse whose day job is a corporate one. As acting president of Mortgage Architects, Woodhouse oversees the firm's daily operations.
Once a year, however, Woodhouse looks forward to shedding his corporate image and acting as a mentor to both young and upcoming mortgage brokers as well as seasoned industry professionals.
To help bring together mortgage professionals and create a platform to learn industry-specific tips, Woodhouse will be presenting his ideas and words of mortgage wisdom through a virtually based two-day seminar running from January 14 through January 15, 2022, entitled "The Brokers Journey, 2022".
Having authored four very successful books in a series entitled "The Better Broker," Woodhouse has spent many hours collecting anecdotes from his direct client dealings within the mortgage space, some of which he will relay at the seminar.
The hope is to help other aspiring mortgage brokers love what they do and be as successful as they can be in the highly competitive mortgage sector.
Presenting in front of peers
Presenting in front of colleagues is nothing new for Woodhouse.
"After releasing my first book, The Better Broker, Volume 1, I followed the next year by releasing two additional volumes. I wound up going back and forth on various speaking tours to different mortgage associations and brokerages to hold presentations," Woodhouse said.
Read next: Mortgage Architects' president teaches how to Be the Better Broker
"It turns out that I have never met a microphone I didn't like. I just really enjoy doing it. I also enjoy talking about the business of brokering as well as myth-busting for clients. There are just so many nuances to our industry."
Industry-specific topics
The upcoming seminar is a focused one. Several topics will be covered, and it will comprise over 12 hours of mortgage industry-related content presented over 700-plus slides.
The purpose of the workshop, Woodhouse explained, is to serve as a platform to "embrace all the opportunities that arise through the arc of a mortgage file, including how prospective clients are turned into referral partners. Because every successful broker builds their business with a referral-business in mind."
"This is a sponsor-free event," he said. "The bias, there is always bias, isn't bought – it's biased as a reflection of my personal opinions, which are based on my personal experience."
The content is derived from not only the previous client experience, but the day-to-day conversations had with top producers who have navigated the crazed COVID market and grown their business while hanging on to some form of balance.
Woodhouse pointed out that the seminar content will also address not so much the obvious ways the mortgage business changed over the past two years, more so it will be focused on the ways it will never change back.
One aspect that Woodhouse will bring into the spotlight is the topic of resilience and the ways in which mortgage brokers can better handle rejection.
"There is no class in school on handling rejection, or on delivering rejection. We deal with a lot of both in the mortgage business and it can be very taxing mentally and physically. It just wears you down," Woodhouse elaborated.
Cognizant that brokering can be a lonely business, Woodhouse is focusing his efforts to help brokers better handle the stress of carrying a mortgage file to completion; better handling of rejection is crucial.
Woodhouse will also be bringing the participants of the January event together for virtual mastermind events over the remainder of 2022 to check in with one another as a key component of The Brokers Journey 2022.
Reinforcing the concept that the broker is the expert, Woodhouse hopes that he can lead others to see that despite the rejection that occurs every day by clients, lenders, and even real estate lawyers, the broker remains firmly in the driving seat.
Read next: The architect of better brokering
At the end of the day, it is the broker that has the most information on the file. Woodhouse insisted that the mortgage broker is not "at the whim of the client."
Woodhouse also feels strongly that the face-to-face or meeting-based mortgage model never worked.
"Instead of going out of the way to meet the client, brokers should be taking mortgage applications by phone, and now by Zoom. Those brokers that had adopted the telephone method had no trouble adapting to the constraints of the pandemic. These brokers had no problem signing their clients, compliance packages, and using DocuSign. They didn't miss a beat," Woodhouse stated.
The way forward
What is the biggest takeaway from the seminar?
"No matter what happens, the broker channel is going to set another record and become even busier in 2022. The shortage of properties on the market does not mean that we are going to run out of transactions," Woodhouse projected.
With the anticipated volume of business at mortgage brokers' fingertips, having the ability to handle the rejection that comes with the job will set the stage for future success.
By utilizing new technologies to carry out mortgage transactions as well as recognizing the expert role mortgage brokers ultimately play, time can be devoted to getting down to the business of doing what they love.
Dustan Woodhouse, president of Mortgage Architects & author of the 'Be The Better Broker' series, was the face and the voice of 1,695 funded files and is often accused of eating, sleeping, and breathing mortgages.