"It's those small things that add up over time."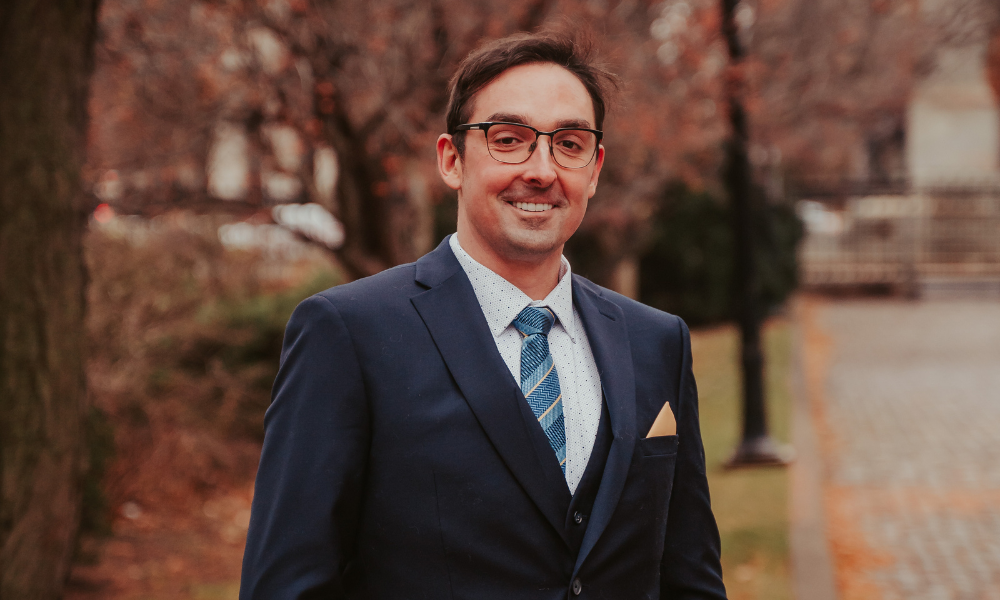 This article was produced in partnership with MyClosing.
Desmond Devoy, of Canadian Mortgage Professional, sat down with Ian Mooney, director of client services at MyClosing, about keeping real estate technology focused on the client, during the stressful mortgage process.
Since the Industrial Revolution to today, how do we keep the human from getting lost in a wave of technology and automation?
It is a question that is very much on the mind of Ian Mooney (pictured), director of client services at MyClosing.
"We in the industry have a tendency to kind of get caught up in efficiencies, the buzzwords of customer service, efficiency, speed, time to close, things of that nature. We look at it from a business perspective – how can we streamline this, how can we make this go faster," said Mooney. "Something that can get lost along the way is the empathy for the client. Empathy for the client is incredibly important when you're talking about the personalization of technology."
He stresses that "it's not about adapting the technology to the individual. It is creating technology that assists a group of people who are interacting with it, rather than utilizing the tech as a replacement for people," he said.
For an insurance broker, for example, the movement of hundreds of thousands of dollars in a day may not be blasé but does become a part of one's daily workload – to be treated with professional diligence, yes, but can become part of the regular office background noise.
For the client however, a mortgage can be "the largest transaction that the average person will engage with over the course of their life," said Mooney. "What is lost along the way is the fact that this is someone that's probably stressed, right? We're talking massive financial implications, on top of understanding what's going on with the process."
Involving the client can ease those concerns because "education is such a great way of alleviating concerns and stress," he said.
(As a child, he said he was afraid of bees – but after studying them, doing projects on them for school, including killer bees, that fear dissipated.)
Tech partnership
Both in-house and working with a tech development company they have partnered with for many years, Mooney noted that "what we wanted to do was create tech that didn't place an invisible barrier or a literal barrier between the client and their visibility on what's happening with a transaction."
While individual realtors and mortgage brokers can be helpful in the process, trying to put clients at ease, there are parts of the process that are opaque, and leave a client wondering. It is best to "reassure them and involve them sufficiently so that they feel like they're dealing with the team," one willing to answer their questions, "making things a little bit clearer," rather than the client filling out a form with the mindset of "fill it out and get out of here."
It all comes down to fostering relationships.
"Customer service is the most important thing that we do," he said. "It has to be, right? We want to develop relationships with brokers, but our focus first and foremost is always on making sure the client has an easy, stress-free experience that is not only enjoyable and cost effective but affordable. If we can leverage technology that keeps them engaged in the process, while keeping the broker informed and creating a degree of transparency, that helps make the client feel a little bit more at ease."
Part of this is using "big firm technology," but making the customer feel as though they are at a small firm, where they "are a first and last deal."
Their existing technology took at least six years to develop to the point where it is today, and was done with a lot of buy-in from everyone from brokers and realtors to lawyers at Anderson Sinclair (MyClosing is the processing arm for the firm, which specializes in real estate law.)
Accumulation of good
Mooney is only too happy to show off his software during our talk, pointing out auto-fill capabilities that mean clients no longer have to fill out the same answers each time. Or knowing that some clients may only be able to fill out paperwork later in the evening when the kids are in bed.
"What we're looking to do is provide an accumulation of small conveniences that add up to substantial conveniences. It's those small things that add up over time," he said.
Realizing that technology fundamentally changes what people do and how they do it, Mooney wondered: "What if we turned a law clerk into a customer service professional?" What if that data entry they do was taken off their hands and instead, "they were allowed to focus on handling the client and their anxieties appropriately, managing the process a little bit more," rather than inputting data?
Online portals may offer quick and simple uploads, but he stressed that "there's no control. There's no interaction. There's not the same degree of interaction with that sort of software."
But the marriage between convenience and client-centredness will continue, as it shows no sign of slowing down. In fact, we have to be ready for what is next, he says.
"It behooves all of us to do our best to anticipate and adapt to what we see as being inevitable down the line," Mooney said. "There's always going to be a need for a broker. There really is going to be a need for that customer attention, and that unique level of interpersonal interaction where a machine will never suffice."
He is confident that his firm will be at the forefront of that evolution.
"I can confidently say what makes us unique is that there is not a law firm within Canada that has their own proprietary conveyancing technology," he said.
To find out more about MyClosing, click on: www.myclosing.ca
MyClosing is offered by Anderson Sinclair PC, founded in 1892, and its partners. The MyClosing team brings unparalleled experience to the digital table, providing clients with quick responses, full transparency, efficiency and convenience.