"Boom, they can get it done right there"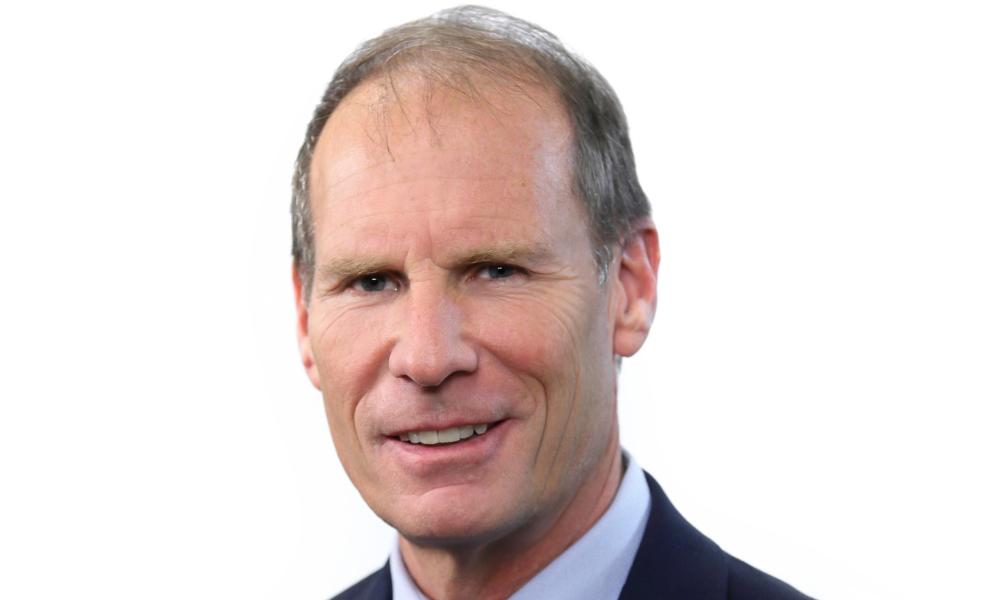 This article was produced in partnership with Toronto's Pace Law firm.
Desmond Devoy, of Canadian Mortgage Professional, sat down with Nicholas Cutaia to discuss his firm's new real estate app, and how it is keeping buyers, lawyers and realtors in the loop during such a busy transaction.
After years of development, Toronto's Pace Law firm has rolled out a new app (Pace Real Estate, available on Google Play or Apple Store) to make the lives of everyone involved in the real estate game easier.
"What we've done is we've introduced technology that is second to none, probably leading edge in the real estate transaction industry," said Nicholas Cutaia (pictured), a lawyer with the Pace firm. The app flows out of the firm's laptop technology.
"When you start a file with us, the mortgage broker sends over the file, we open it up, then we send them a link, and they can access the portal and their file directly," he said. The agent and client will receive their own password, "so the mortgage agent and the client and the lawyer have a three-way communication through the portal," he explained, allowing all parties to have 24/7 access to the documents.
"You can upload documents," he said. All along the way, both on the app or the desktop, the client can see – via a colour-coded system indicating what more is required of the client, and what has been accomplished, and what the next steps are.
He admitted that "portals are everywhere with technology. That's not a big deal. But we've taken it to the next step. Again, it's nothing big in the technology industry, but it is as far as a real estate law firm goes, and that is a mobile app," he said, allowing all parties to access their file from their phone. But, he hastens to add that "it is only applicable if you have a file with us," he said. "It's not an app that you can go on and explore."
Accessible app
From the golf course or a restaurant to the office, lawyers and brokers it the process can also up load documents into the file via the mobile app.
"Boom, they can get it done right there," he said. "Clients have no anxiety about what has been done in the file, what needs to be done, and how to do it."
The technology is proprietary and was developed in-house for Pace Law.
"It's something we've been designing over the last few years," he said. "The coder came in to do the actual software to develop for Pace Law."
Pace prides itself on being "100% per cent paperless," but if a client really needs a hard copy, in office or at a home signing, they are more than happy to oblige. Otherwise, "we have all files and everything stored in the cloud, which is again a proprietary database. It's all standardized in the respect that each clerk will use the same format and the same setup for every single file. So if one clerk is away or not available, there's no anxiety as far as accessing it right there for anybody to go and grab it."
The app also provides a timeline, showing all parties where they are in the multi-step process.
At the Canadian Mortgage Summit near Toronto, sponsored and run by this publication, he got to meet with clients who were already using the app, or had used it, as well as potential clients who were becoming aware of it. The newbies said that they had "never seen anything like it. They were extremely excited about it."
Renewal advantage
The technology also gives mortgage agents an advantage at renewal time.
If, say, a three-year term is about to come to an end, the technology provides all of the information at the agent's fingertips.
"You're going to want to contact your client," he said. The system has "100% historical recall. Just type in the file name," and you can see exactly what was done three years ago, like the rate, which will make them well prepared heading into that call.
"Our purpose is to enhance communications, right?! Not to eliminate the communication, but to enhance it," he said. One way that happens is that every file partner's contact details are available at one glance and touch, via email or phone or text.
Founded in 1981, Pace Law serves more than 40 communities in Ontario, with more than 160 employees. They cover everything from real estate law to personal injury, immigration, family law, litigation and personal and corporate law.