Putting in the work earlier yields more significant rewards down the line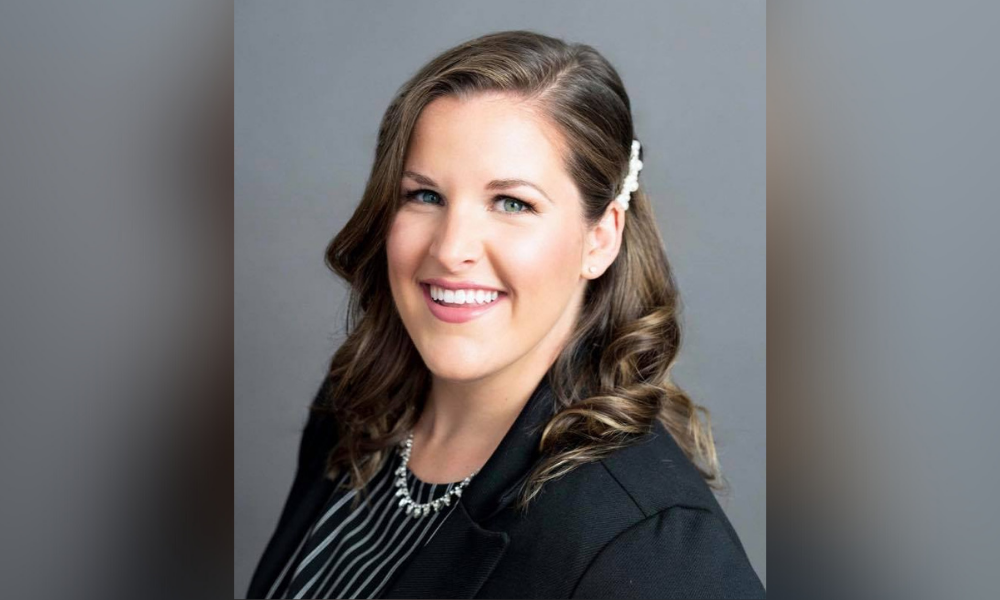 More than a decade into her mortgage career, Liane Moskal (pictured), mortgage agent and team leader at Keyrate Corp., has refined her industry acumen to a fine pitch.
According to Moskal, the central components of long-term success are patience, persistence, and a proactive approach to the business.
"A great lesson is nobody else will put in the work unless you do," Moskal told Canadian Mortgage Professional. "I put in a lot of work in my 20s, and into my 30s mortgages have become much easier as I have a system in place and a lot of knowledge."
Moskal is a firm believer in the power of collaboration.
"You can't do it alone. Find specialists around you and grow your own network of other professionals so they can help your clients," Moskal said. "My advice would be to put in many hours in the beginning, ask all the questions, find a mentor, get as much training as possible, get out there to let the world know what you do and how you can help. Reach out to realtors, financial planners, appraisers, insurance brokers, lawyers, anyone in the industry that can help you build your clientele and vice versa. It's all about teamwork in this industry."
The mortgage professional's personal relationships are another vital component.
"Mortgages and any full commission self-employment can be difficult. It is important to have support around you," Moskal said. "My husband was a big supporter of mine. Some years were OK, and some years we're very successful."
All of these apply to the customer-facing side, as well.
"The lesson I learned is, the better experience the client receives, the more likely they will refer you to their friends and family – ultimately growing your business," she said.
Moskal stressed that the value of knowing the right people at the right time should not be underestimated.
"I had a friend who encouraged me to get into mortgages and knew a brokerage looking for help, since I was driven, loved helping people, and loved sales," she said.
This proved to be a major impetus for Moskal's mortgage career.
"I fell in love with mortgages because it was 'real' numbers that I can relate with to help clients. I always enjoyed my business classes in university – mostly accounting as it was real life numbers that anyone can relate with and need help understanding," Moskal said. "Working with mortgages is the career for me because the harder you work the more experience you get to educate clients - which is very rewarding."
Moskal cited refinancing for debt consolidation as one of her specialties, describing it as "setting up my clients for success" by enlightening them on the potential in financial planning with their home equity.
"I review all documents and have detailed discussions on their situation, and then give them actionable steps to take," Moskal said. "Setting up my clients who want to invest in real estate is creating a plan and strategy to reach their financial goals. With my own experience, I can relate and give advice about renovations, being a landlord, and having multiple properties."
Positive early experiences helped further cement her love for the industry.
"I've been in the mortgage industry since 2011. I started part time in 2011 while finishing university," Moskal recounted. "I had an opportunity to work for a major bank with great training in January 2012 where I worked as a mortgage specialist for seven and a half years floating around many different branches in Ottawa, and I learned a lot from many knowledgeable colleagues about finances, not just mortgages."
"I joined Keyrate in April 2019 in a very intense training program with Danny Ibrahim while starting with no clients and a brand new email address," she added. "I have grown my business in three years as a broker expanding my portfolio of clients in ways I didn't think possible."
However, this period did not come without its major struggles.
"The most challenging part of leaving a bank to start over with an independent brokerage was having to rebuild my clientele and the way I do business," Moskal said. "I needed to get out of my comfort zone on social media and revise my marketing strategy as well as learn many new lenders guidelines and products that could help clients. Working in a male-dominant industry as a young woman has been a challenge, but I held my ground that I belong, and I am not going anywhere."
The payoff was enormous: In the years since, Moskal has seen significant milestones on top of becoming a team leader and top producer at Keyrate. Moskal has also appeared in CTV Morning LIVE Ottawa twice representing Keyrate, all the while overcoming the challenge of balancing the demands of work and parenthood with two young children.