It has announced the launch of its new mortgage platform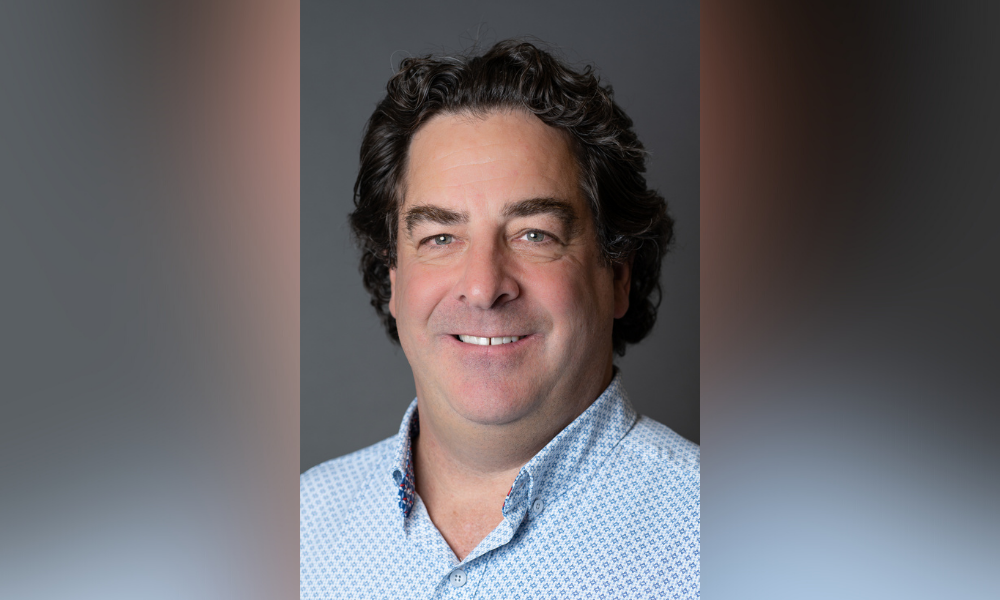 Online financial services firm Questrade has stepped into the mortgage space with the launch of QuestMortgage, an offering described by the company as an alternative to traditional mortgages that addresses many of the "pain points" of the current process.
The direct-to-client service supplements Questrade's approach, which is overwhelmingly digital, with a human element – allowing mortgage shoppers to consult with advisors throughout each stage of the search.
That synthesis arrived with the company's realization that the intricacy of mortgage transactions meant the guiding hand of an advisor was an essential part of the process, according to Questrade's chief marketing officer Rob Shields (pictured).
"On the mortgage side, because of the size of the transaction and its complexity, we said, 'Let's augment the digital experience with a human [element]'," he said. "We found that people were more digitally inclined, yet also at the same time when we surveyed them, they were saying, 'I just need to know someone's there to help.'"
The product is billed as a mortgage service that's quick and easy to use for customers looking to purchase a home or refinance a mortgage, with low rates and a convenient online experience some of its main selling points.
Shields said that it had been developed as the result of extensive research and consultation based on what mortgage customers were experiencing in their search and some of the main issues they encountered along the way.
Read next: Mortgage technology – how it will impact the space in 2022
"We mapped all the pain points that we were getting from customers in terms of their overall mortgage experience," he said, with document submission and wait times some of the main frustrations they identified.
"We built the product to eliminate the friction and make it seamless," he said. "Of course there's always going to be a couple of days to get approved, for example, but everything else just moves along in almost real time."
Mortgage advisors provide assistance to the customer in a number of different ways, from addressing the various challenges associated with first-time purchases to explaining some of the most common missteps of the mortgage search.
A dedicated professional will be on hand with the customer to speak by video, chat, phone or email, Shields said – meaning that while low rates are obviously an important part of QuestMortgage's value proposition, the company is also aware of the various factors that ultimately go into a borrower's final decision.
"It's an important nuance where, if you're the applicant and I'm your mortgage advisor, I'm with you the whole way," he said. "I know you, I know your story.
"[Mortgage advisors] are there to explain all those things – understanding who you are and the circumstances that would meet your needs [depending on] where you are in your financial life cycle."
Read next: Open banking – how it could transform the mortgage industry
The company's rates are competitive – but it's not focused on offering the lowest rate possible, Shields said, with its service instead based on three pillars: rates, support and the online aspect.
"We think that there's always going to be a tradeoff, but certainly we have better rates than you'll find from the traditional providers, with dedicated support all the way through – and online," he said. "Those were the three things that consumers said they wanted in a product, so we built it."
Much has been made of the increasing digitization of the mortgage process, with the COVID-19 pandemic having accelerated a trend that was already seeing many Canadians turn to the convenience of shopping for mortgages online.
Questrade and its mortgage arm expect that pattern to continue, particularly with the ability to upload documents and fill out forms having eradicated the need to fax, scan or print files.
That said, Shields emphasized that the importance of quality service has never been greater – with mortgage advisors and professionals remaining a key component of the mortgage process.
"It's our mission to help Canadians become more financially successful and secure. That's our North Star in terms of what we're trying to do. The rate part of it is really important, but it's also providing better service in less time," he said.
"This is a time-sensitive transaction; if you're waiting on something, you might miss out. Our focus was to make sure that mission is fulfilled – to the extent that you can, in a fairly structured transaction, like a mortgage, to revolutionize how it's done. We feel we've done that."