Nicole Thomson on relationships, education, and the importance of a positive outlook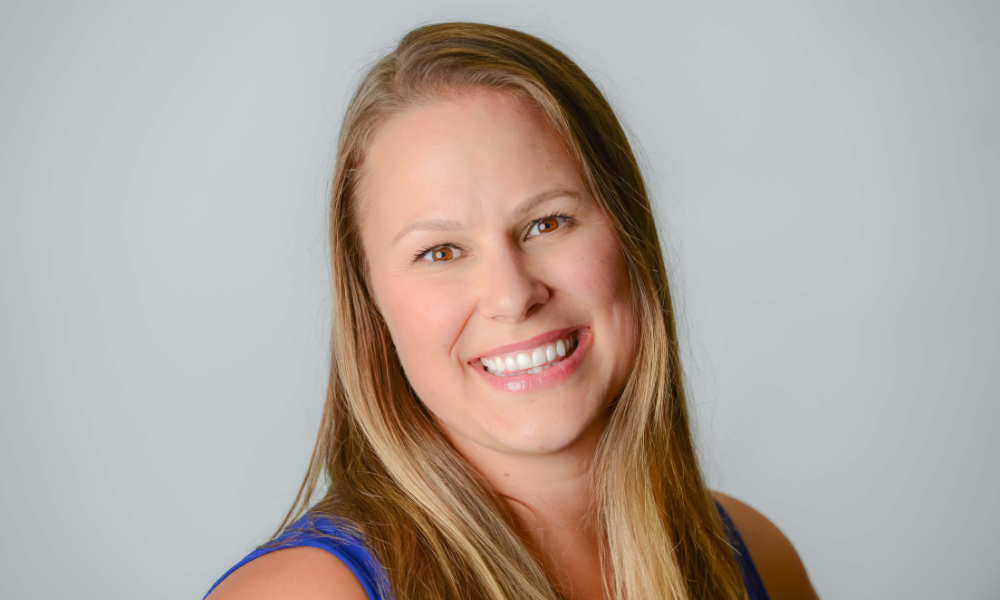 If Nicole Thomson (pictured), director, business development at MERIX Financial in BC, could distill the secret to success in this industry to one word, it would be "relationships."
"I look at it as my own business and the key is building connections," Thomson said. "I love that this industry isn't about a single transaction: it's about education, understanding nothing is one-size-fits-all, and the relationships you forge along the way. It's deeper than any one file."
And those relationships are critical heading into 2023, where a somewhat ominous down market is creating some unique challenges and, if you share Thomson's legendary positive attitude, some great opportunities as well.
As 2022 winds down, brokers should go back to the basics of business. Look at what's been dropped that shouldn't have been and what you need to perfect. For example, if you let your relationship with lenders go quiet over the last few years because you've been so busy, now's the time to reconnect. Looking back, where was your stress level high? Put systems in place that you didn't have time for but wish you had. Ultimately "just don't take your foot off the gas."
"Do what you can to set these systems up so that come the spring market you have a healthy network of clients and can focus on business-generating activities," Thomson advised. "Diversify your knowledge: the more you know in this upcoming market the better. Look for tools outside your comfort zone. Don't just sell what you're most comfortable with – get creative."
Thomson urged brokers to lean on lenders as a resource and to be upfront about hurdles, transparent about service, and open to solutions. Lenders and brokers have the same goal – both want the deal done and the client in the house – and MERIX had a significant number of product offerings and policy changes, including many niche products that fit the here and now and aren't offered at every other lender, to do just that. But during the height of a hot market, they may have flown under a busy broker's radar. Bridge financing, the first-time homebuyer incentive, the flex down, and the new to Canada program stand out as particularly helpful in the current environment and are all premised on the simple fact that people still need to get into the market. Familiarizing yourself with a breadth of options can really impact your business positively – and aligning yourself with a partner like MERIX means as the market evolves and people's focus changes, "we've got something for that too."
Thomson has long been a fan of MERIX. Prior to her decade as a lender, Thomson was a broker for seven years and often took advantage of MERIX's competitive compensation offers including the only trailer fee compensation option for Canadian brokers. That residual income is extra security in the current climate where it's unclear what business will look like over the next few years, and because the market is always up and down placing even a percentage of files with MERIX means insurance in uncertain times.
But more than products and compensation, it's the people who really make MERIX shine. There's much seniority on the team, meaning the majority have witnessed the highs and lows of the cyclical market and are able to get creative with product solutions. Thomson relies heavily on her colleagues for timely input, including the free-flowing advice from the BDM group chat, for example, and especially the expertise of the strong underwriters she works with. These "incredible underwriters really know what they're doing and stay available to answer questions for me and my brokers," she noted, adding she's lucky to have them and when a broker deals with her, they get access to that powerhouse team that stands behind her as well.
Heading into 2023, prioritizing this kind of collaboration is paramount as all stakeholders must tie together, connect well, and work hard for broker partners – and Thomson takes great pride in her team's ability to deliver on that approach.
"It's like nothing else I've seen," she said, adding that as a 17-year veteran of the industry, she knows that while things like capacity or technology may change, the fundamentals of success do not: the ability to pivot, flexibility, a hunger for new ideas are enduring traits.
"The people at MERIX, including phenomenal management invested in growth, our expertise, and our connectivity translates to passion for what we do. We are a company that really cares, and not just about the broker but about that end customer."
In what is always a changing market, Thomson's best practices – other than remaining authentic and genuine in all her interactions – include reviewing her approach monthly to ensure solutions are still relevant, staying aware of current developments, leaning on fellow industry professionals, and seeking feedback from multiple perspectives. And she prioritizes raising the bar in the industry by committing herself to making it stronger. Thomson works with MPC and government relations, is an active part of the BC Lenders Group, and uses social media to share information and as a networking platform. Collective success is "way more meaningful and has far greater longevity than just focusing on an isolated book of business that's currently in hand," she said.
At the end of the day, it's relationships that make Thomson excited for 2023. Whether it's working with agents she's been partnering with for years or proving her mettle to a new connection, she'll be down there in the trenches with them.
"It's going to be a challenge in 2023, but it's going to be rewarding as well," Thomson said. "The reality is there's always business to be had, it's just finding it – and in a downturn or uncertain market, relationships are what get deals done."