CanWise Financial head James Laird is driving change in the mortgage industry by combining technology with good old-fashioned service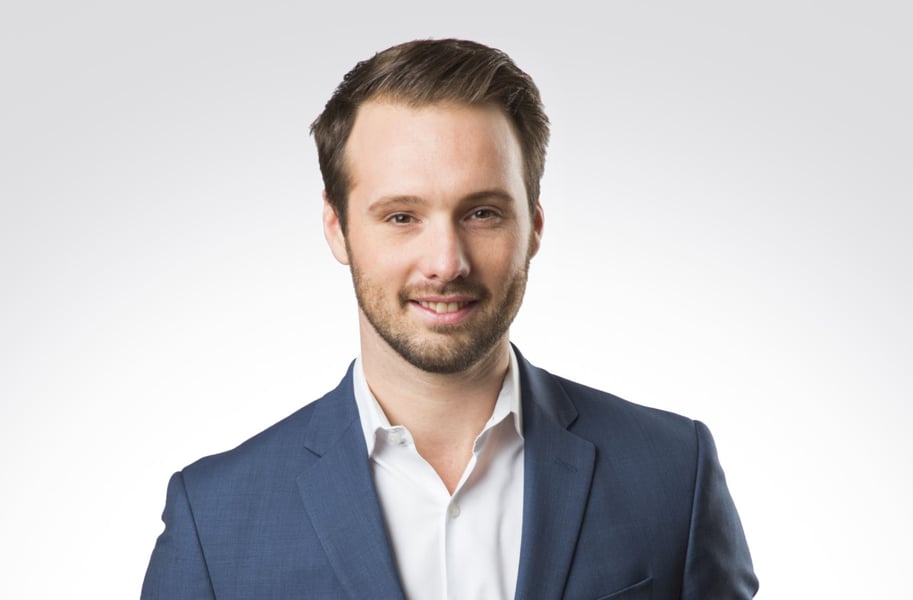 A CAREER at PricewaterhouseCoopers isn't anything to scoff at, but after receiving an offer of employment from the massive global accounting firm, James Laird instead decided to try his hand at entrepreneurship.
"I had run College Pro Painters franchises throughout my time at university, and it gave me a taste of being an entrepreneur," he says. "I was going down the path to becoming a chartered accountant at university, but I was making more money painting in the summer than my initial salary was going to be with PwC. I decided to defer my offer so I could try and find something more entrepreneurial to do."
Laird's first major venture was buying an Oxford Learning Centre with a partner, but the mortgage industry soon called. After doing his research, Laird bought into Calgary-based True North Mortgage, which he helped grow to more than a billion dollars in annual volume and from a single office into eight throughout Western and Central Canada.
"I liked how the mortgage industry affects almost every Canadian and is also a multibillion- dollar industry, so I made the deal to buy into True North and expand it into Ontario and Quebec," Laird says. "The other thing that happened was that True North became the first customer of RateSupermarket, which was the first rate comparison site in Canada. We were very successful at turning online leads into closed mortgage transactions. To me, it was obvious that consumer behaviour was changing and that Canadians were looking for more financial resources online, but there was only one rate comparison site operating in the country."
Tech support
Laird's understanding of consumer behaviour is the foundation upon which he's built his success. In realizing that Canadians have wholeheartedly embraced technology, Laird has upended the mortgage industry and, in the process, become the face of its vanguard.
Ratehub.ca, which Laird founded in 2010 with Alyssa Furtado, has become one of the industry's biggest success stories of the past decade. The site is an immovable fixture on the Technology Fast 50 list of the fastest-growing tech companies in Canada; it was most recently listed at 37th. The growth has attracted outside capital, too: In 2017, Ratehub raised $12 million from a US-based growth equity firm.
"There was only one rate comparison site in Canada, and consumer behaviour was changing," Laird says. "Consumers were educating themselves online, but there were very few opportunities for them in Canada. When I looked at the US and UK, they had rate comparison sites operating there that were worth billions of dollars, yet we had very little of that here in Canada."
Ratehub.ca encompasses more than just mortgages; it's also the go-to site for insurance rates, banking, credit cards and investing. On the heels of the site's success, Laird realized that the same principle was applicable to mortgage brokerages, so in 2014, he founded CanWise Financial, a brokerage with nary a storefront.
"The core of the True North model was to attract business through storefront locations in busy downtown areas, which is a reasonable model, but as time went on, it became apparent to me that Canadians were doing their mortgage research online, and fewer and fewer were interested in meeting in person," Laird says. "More consumers were comfortable getting their mortgage by phone and email, and you don't need a storefront to do that. That's why CanWise doesn't have any storefronts. The idea is you find us online, where you can complete your full application, and you will have an experienced mortgage agent to walk you through the process and provide advice."
CanWise Financial has proven to be yet another stroke of brilliance on Laird's part. The brokerage enjoys astronomical year-overyear growth and, as a digital entity, has developed a reputation among the public for quick response times and great rates. That's allowed the brokerage, in just a few short years, to generate nearly $5 billion in total mortgage volume, including $1.5 billion across 4,600 units in 2018.
CanWise has been so successful, in fact, that it has become a staple at the Canadian Mortgage Awards. After winning the award for Best Newcomer Mortgage Brokerage in 2017, it won Brokerage of the Year (25 Employees or More) back-to-back in 2018 and 2019.
"We've grown 50% to 100% every year since we opened CanWise from a mortgage volume perspective, number of transactions and the size of our team," Laird says. "Every measure of the business has been growing at 50% to 100% each year, and five years out, we have a team I'm really proud of, including my VPs, Bryan, Matt and Phil, who operate our three offices."
The way forward
For Laird, that's still not enough. A born entrepreneur, his pulse remains firmly on the consumer market. Moreover, his philosophy is predicated on the marriage of technology with traditional customer service, ensuring that all parties to the transaction come out on top.
"You have to continue thinking about how the Canadian consumer wants to get their mortgage and always be willing to change with the times," he says. "What that means today is providing consumers efficient technology but remaining cognizant that, with something as important as a mortgage, they also demand speaking with a full-service agent who's experienced and knowledgeable.
"Marrying these two together is what Canadians are looking for in 2019," he adds, "and, going forward, technology will continue to make getting a mortgage more efficient for all parties involved, from the mortgage agent to the lender and finally the consumer. There will always be a role – a demand, in fact – for a mortgage professional to guide the client to the finish line."