Newly minted line-up attracted to mortgage solutions driven by advice rather than rates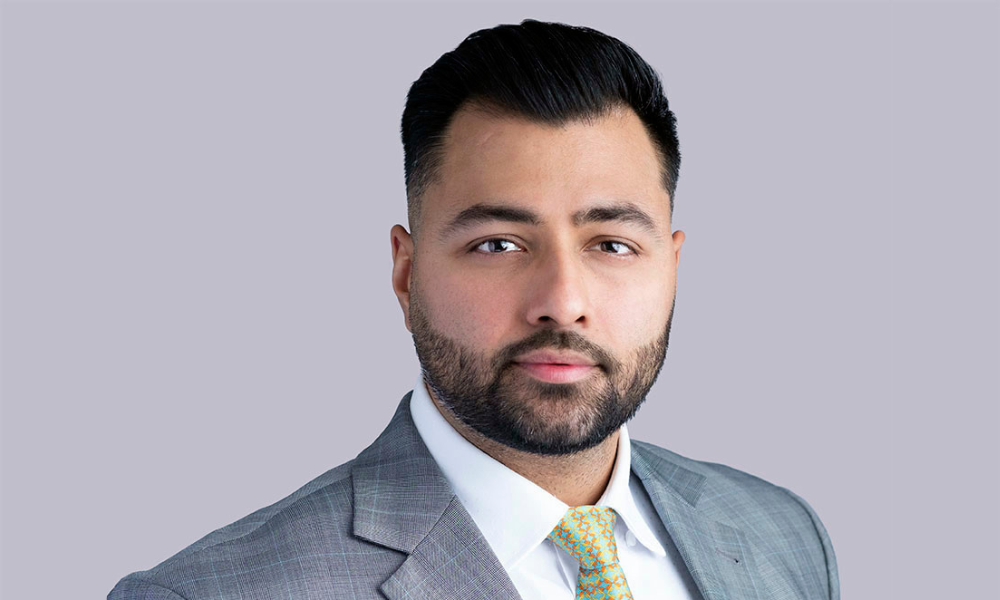 This article was produced in partnership with Vine Group-Mortgage Alliance
Karen Surca, of Canadian Mortgage Professional, sat down with Goldy Singh, Jimmy Elamad, and Raja Paul, three Vine Group-Mortgage Alliance brokers to discuss Vine Group's advice-driven approach and the transition from the banking world to the impressive client-based choices the mortgage space can offer.
Purchasing a home for most people is the biggest financial decision that they will make. If the home search is not already daunting enough, applying for a mortgage may also feel like an uphill battle laced with uncertainty.
The banks are not making the mortgage journey any easier, imposing increasingly stricter borrowing criteria to qualify for a loan. Mortgage stress tests that are increasingly harder to pass are squeezing out borrowers that may not meet the bank's passing grade.
Vine Group-Mortgage Alliance, a leader in providing tailor-made mortgage solutions and named the number one team in Canada for five consecutive years, is fully cognizant that rigid bank loan parameters are not the only concern for borrowers looking to secure a mortgage.
The lack of lending choices, Vine Group believes, can also be restrictive and not reflect the specific and individual financial needs of borrowers. The 'one loan fits all' approach does not reflect the mortgage reality for many.
The brokers with Vine Group have one goal in mind, however: providing advice-based solutions that listen to the borrowers' mortgage goals rather than providing one lending option that molds the borrower to fit the bank lending paradigm.
"I believe that each family should have access to the best financial advice and mortgage options possible," Goldy Singh (pictured above), former bank mortgage specialist and new broker with Vine Group-Mortgage Alliance, stated.
It is this holistic mortgage approach that led three of Vine Group's latest broker-hires to make the leap from the bank lending world to the unique mortgage vision that Vine Group has built a seasoned reputation around.
Read next: Blazing mortgage trails in a male-dominated industry
Vine Group recently welcomed former mortgage banking experts, Jimmy Elamad, Raja Paul and Goldy Singh to its broker ranks. All three newly minted Vine Group brokers brought with them a wealth of knowledge to help contribute considerably to Vine Group's over $2 billion projected mortgage volume for 2022.
Successful banking roots
Elamad's banking roots trace back to the age of 19 and his first job as a teller. After gaining his footing at the bank, Elamad (pictured immediately below) "discovered a passion for lending" which parlayed into a mortgage specialist role with the bank at the age of 24.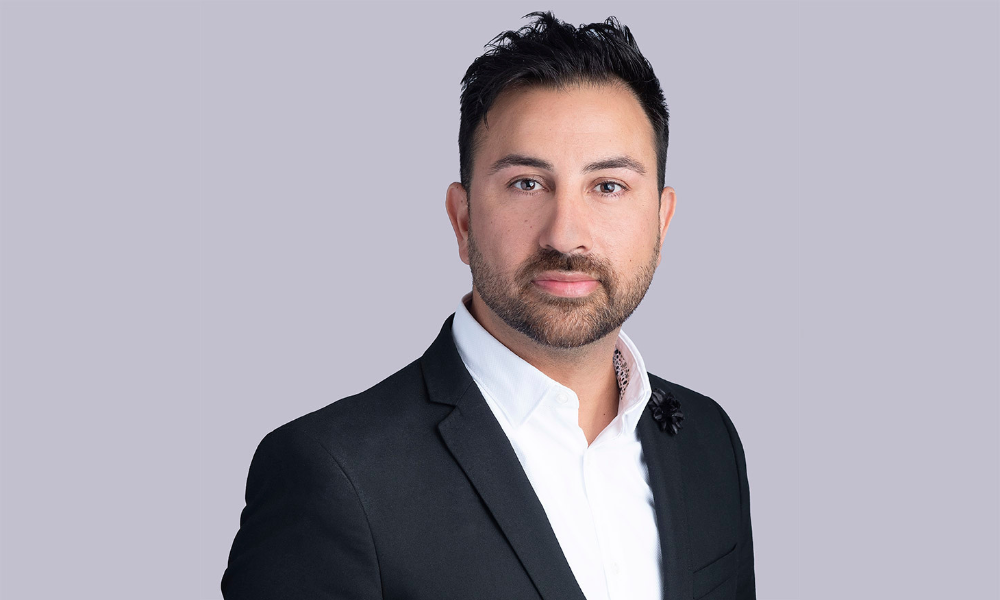 One of the youngest to be hired in the mortgage lending division, Elamad dug in and made a great impression on his colleagues
"By year three as a mortgage specialist, I started winning awards and going on trips with all the big heavy producers," Elamad reflected.
"And you know by the last six years of my career at TD, I was top 10 and most recently finished with $150 million last year."
Singh's path took a similar route.
Having developed an appreciation for the bank's ability to help with family financial situations as a child, Singh set his sights on working for the bank when he was old enough.
"I said to myself, I have to do something like this [bank lending] to help people better themselves and grow themselves," Singh stated.
"One day, I walked into a local branch when I was old enough at 20 years old and introduced myself to the manager. I told her that I was looking for a job and she said that they didn't have anything available," he explained.
"She knew I was driven and knew I was hungry, and she said she would call me back tomorrow. She actually called me back that same day and said that she wanted to offer me a job."
This opportunity led Singh to become one of the top bank tellers that year. Each subsequent year led to more banking success and, eventually, it became clear that helping people was his passion which led him into the job of a mortgage specialist.
"Last year I funded over $100 million in mortgage volume, and I was ranked Top 23 in volume in Canada…I was able to help many clients. By making this switch as a broker I can truly give clients the advice and options they deserve," Singh said.
For Paul (pictured immediately below), success also followed in the banking sector. Having a background in marketing, he started working for TD Bank in 2006 as a mortgage specialist. Rising to the challenge, Paul ranked highly in his job performance in the mortgage division.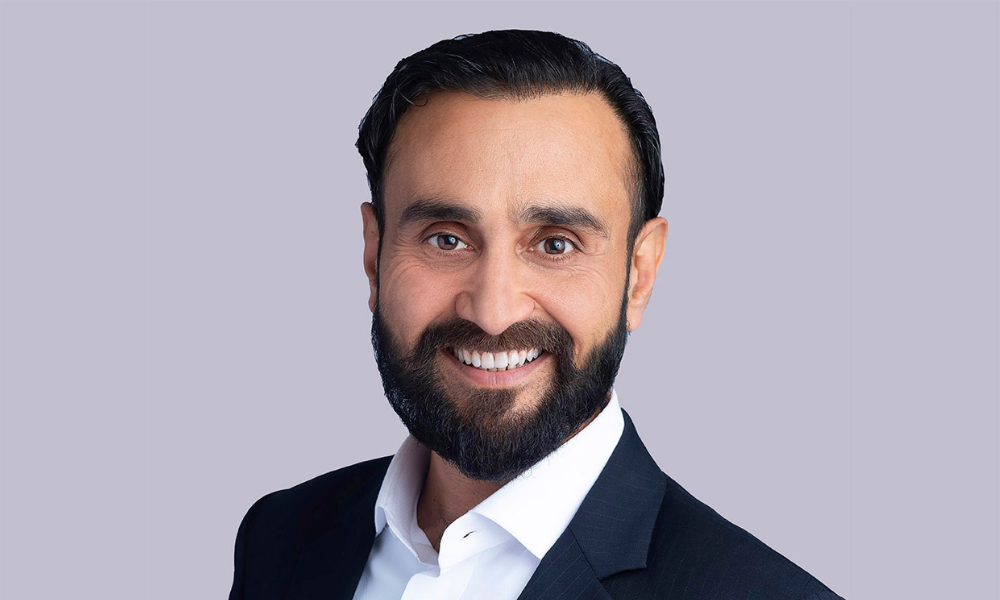 "I was top 35 in the bank for seven years and then top 200 for 14 years," Paul noted.
The advice-led approach
The one trait that all three of Vine Group's new mortgage brokers had in common, and that drew them to Vine Group, was the desire to offer their clients options and choices.
Read next: An advice-driven approach for the perfect mortgage solution
Vine Group's core people-first and advice-driven mortgage philosophy also provided the platform to give their clients holistic and individual mortgage solutions.
"The past few years [at the bank] I found that a lot of my clientele were professionals: doctors, lawyers, or executives. [They were] big earners and I wasn't able to offer the right product for them. I wasn't able to offer multiple options or solutions," Elamad explained.
"I made the move [to Vine Group] to help my clients, to actually give advice to my clients," he added.
"I also want to have a one-stop-shop. I want my clients to come to me and it is like calling 40 different banks in one shot."
Singh agreed enthusiastically with Elamad.
"Being able to offer not just one service from one bank but being able to offer a vine of options, we will be able to solidify stronger relationships with our clients," Singh said.
Working with a team of talented underwriters that form Vine Group's 'Hub' was also a draw for all three.
"The difficult part of our job was the underwriting and the back and forth with the lender," Elamad highlighted.
"Now imagine you have a sizable team behind you of five to 10 underwriters, all from different facets of experience on what options are available to our clients as well as what's the best way to get the deal done to benefit our clients," Singh added.
"You have multiple brains working at the same time finding ways to say 'yes' [to the client]," Elamad said.
Branching out
With the security of a supportive team behind them, Vine Group's new brokers have settled into finding custom solutions for their client base.
So, what will the remainder of 2022 look like?
"If I can work with Vine for four hours a day and produce $50 million in volume, I will call that a successful year," Paul answered.
"I want to understand the broker space and utilize the resources that Vine offers to allow me to have a good work-life balance," Elamad said.
"We want to be the guys, the three of us, that think 'yes, yes, yes', and we will help our customers to the best of our ability - delivering on it and executing it," Singh concluded.
JIMMY ELAMAD, Mortgage Agent
Jimmy Elamad was born and raised in Toronto, Ontario. He started his banking career at a top-tier Canadian bank more than 18 years ago. He discovered his passion for mortgage financing and became a mortgage specialist 15 years ago. He proved to be a consistent top performer as a mortgage specialist in Canada, funding approximately $1 billion in total funded volume in the past six years before joining Vine Group as a mortgage agent.
Jimmy is well versed in all aspects of residential mortgage lending, from first-time buyers to avid investors. He treats every client as his only client; he wants to give them peace of mind knowing their financing is in the expert's hands and enjoys simplifying the mortgage process. The main markets he serves are Toronto and Vaughan.
When Jimmy isn't negotiating the best deal for his clients, he is active in ice hockey and golf and loves anything sports.
RAJA PAUL, Mortgage Agent
The one thing Raja prioritizes above all is building relationships. And that is how he has approached all he does in his 17+ years as a mortgage professional.
For Raja, it's not about fulfilling a one-time request but looking at the bigger picture of how he can help his clients optimize their finances in the best way for them. While working for a top-tier Canadian bank, Raja qualified among the top 200 mobile mortgage specialists year over year. Raja has been recognized as one of Canada's top 30 mortgage specialists for the past seven years.
Every moment not spent helping his clients is dedicated to new adventures – hiking in the mountains, sky diving, participating in Tough Mudder, or having fun times with his wife and kids.
GOLDY SINGH, Mortgage Agent
With over 11 years of experience working in the financial industry, Goldy has made it his life's mission to help families purchase their dream homes. Goldy started working at the bank while completing his Bachelor of Commerce degree and eventually became a branch manager.
Through this experience, he realized that many people were not receiving advice tailored to their unique needs. Goldy then became a mortgage specialist at a top-tier Canadian Bank where he had the opportunity to help clients find solutions that worked for them.
In 2021 he had funded a mortgage every 48 hours. He was placed in the bank's top 23 mortgage specialists in Canada in terms of volume, funding over $100 million in one year alone and securing the title of Icon Agent. In 2020 he was ranked as a Top 25 mortgage specialist in Canada within his bank, securing a Paragon of Sales Award.
Goldy's experience in the mortgage industry and his extensive knowledge of the real estate market allow him to make the home buying and refinance process an easy, simple, and comfortable experience.
When he's not helping his clients, Goldy enjoys cooking, running outdoors, and spending time with his family.