There are a number of ways for brokers to make this year a successful one, according to Vine Group Mortgage Alliance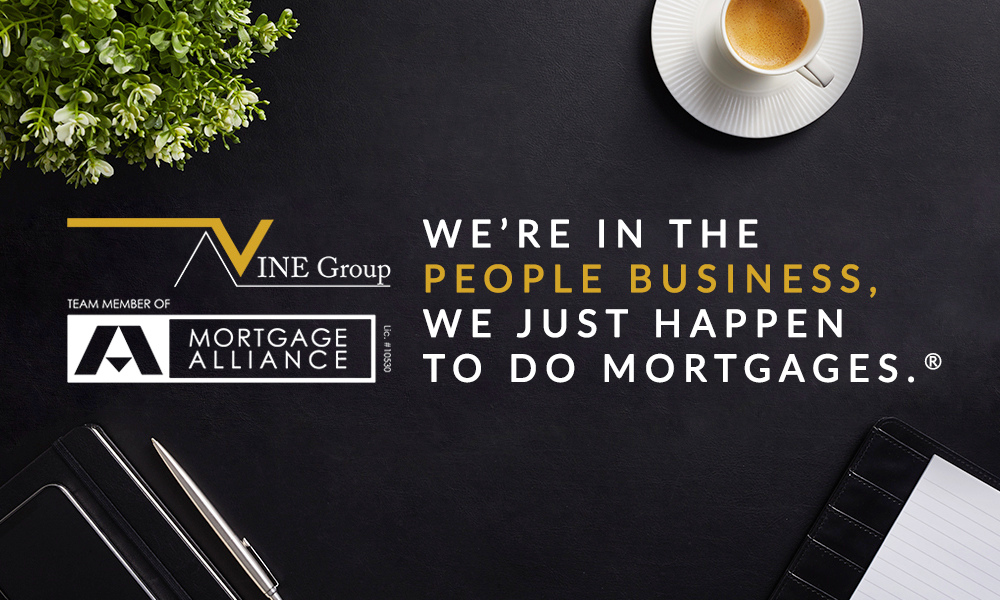 This article was produced in partnership with Vine Group Mortgage Alliance
Fergal McAlinden, of Canadian Mortgage Professional, spoke with Hugo Dos Reis of Vine Group Mortgage Alliance on what agents and brokers need to be keeping top of mind in the year ahead
When it comes to scaling business to the next level in an uncertain climate in 2023, top of mind for agents and brokers should be education and ensuring their clients are in the know about the market and what it means for their mortgage.
That's according to Hugo Dos Reis, mortgage broker and partner at Vine Group Mortgage Alliance, who told Canadian Mortgage Professional that opportunity existed for brokers to show their full value in a challenging environment for borrowers this year.
"It's been an unprecedented time with significant increases to rates, a lot of uncertainty, and the decline in real estate values for most markets," he explained. "The best thing you can do with clients is keep them informed, let them know what's going and how they can potentially manage their cashflow and the types of solutions that are out there."
With many clients no longer qualifying under the traditional bank model due to recent rate increases, it's essential that brokers and agents guide them through the full range of options available to them including alternative and private lenders, Dos Reis said, even for short-term fixes.
"Keeping your clients informed and regularly communicating updates to them, but also letting them know the different solutions, is going to allow them to still obtain financing or find solutions that are relevant to them," he said, "and hopefully as the rates start to come down, allow them to move into more attractive lower-cost solutions like a traditional bank mortgage."
The importance of company culture
While the market is undoubtedly cooler than at the height of the recent pandemic housing boom, plenty of brokers are scaling upwards and looking to expand their business in 2023 – and for Dos Reis, company culture is one of the most important factors behind building a unified vision and an effective business model.
While Vine has achieved huge success in its relatively short time in business, Dos Reis said that the company still operates with a startup mentality and all-hands-on-deck approach that keeps everybody pushing in the same direction and focused on the task at hand.
"It also makes delegating responsibilities a little bit easier, because we're all on the same page and we have an idea of what each other's roles are, as opposed to creating silos where there's a lot of miscommunication and sometimes you can lose some of that culture that's so important within an organization," he said.
Of course, it's also essential that brokers don't fall into the trap of attempting to build their business too quickly – something that can result in taking too much volume and as a result diluting their main offering to clients and referral sources.
That can be avoided, Dos Reis said, by brokers mapping out their objectives and targets for the coming year and then working backwards to make sure they have both the right processes and team in place.
"Plan for the future," he advised. "Invest in some people and processes so that when you're there, you'll be ahead of the game and ready to build that momentum."
Focusing on the lending side
Maintaining a strong relationship with lenders should be critical for any agent or broker, and one of the best ways to do that is prioritize a transparent approach and clear communication, Dos Reis said.
Vine is a docs-up-front shop – but also strives to ensure a solid business case and KYC presentation to lender partners so nothing is left hidden or neglected when a file is submitted, he said.
Particularly in a cooler market, building a strong referral network should be a key priority for agents and brokers. The best way to do that, Dos Reis said, is to work with clients' best interests at heart and act with integrity and honesty, an approach that will pay off in the long run.
"My approach has always been to do the very best for realtor partners and clients in terms of the advice that you're giving them. I find they generally are going to reward you with referrals," he said.
When a client has already spoken with a bank offering an excellent product with a rate hold, it's generally best to steer them in that direction if it's the best option – even if that means a broker might not actually get their business, according to Dos Reis.
"Not only is it the best advice for a client – hopefully, they're going to appreciate the fact that we're very honest with them and they'll refer us business," he said. "That approach, being completely honest, has been the dominant philosophy for our team."
Ultimately, an optimistic outlook and a clear plan for business growth will be two of the key components for finding success in 2023, Dos Reis said.
Planning for the full 12-month period in terms of volume targets and new referral sources – not only on a monthly, but also on a weekly and daily basis – is a surefire recipe for a solid year.
"That's the best approach – breaking your goals down to a micro level and holding yourself accountable," he said. "Keeping those sorts of standards will allow you to wake up in the morning and know exactly what you need that day versus setting a less detailed goal for yourself."
Vine Group is a team member of Mortgage Alliance