"This will affect every single licensee in Ontario"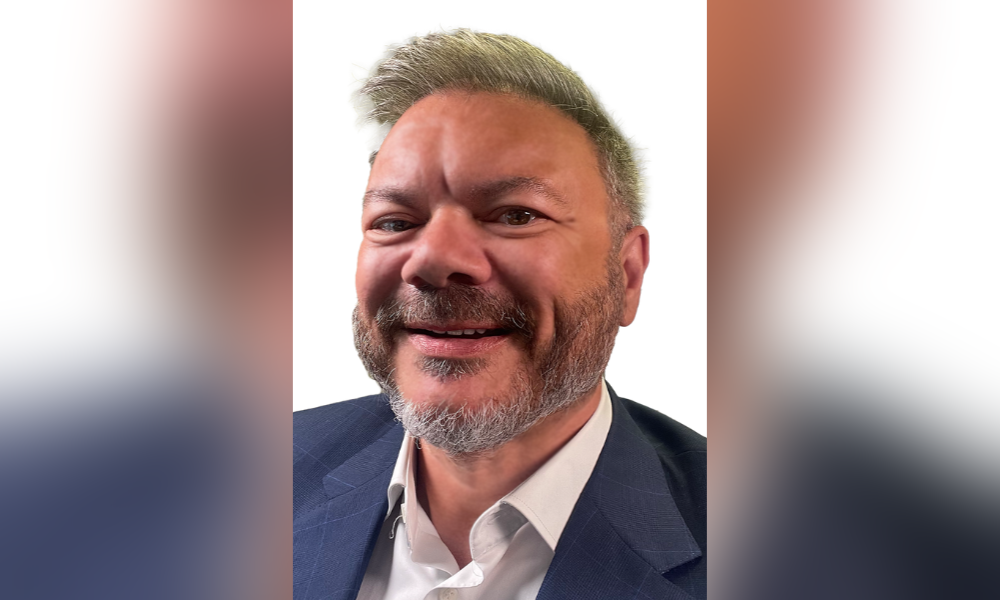 This article was produced in partnership with the Real Estate and Mortgage Institute of Canada (REMIC).
Desmond Devoy of Canadian Mortgage Professional sat down with Joseph White, founder and president, of the Real Estate and Mortgage Institute of Canada (REMIC) and the Institute's vice president, Cain Daniel, to discuss the upcoming Private Lending Course (PLC) which is scheduled to begin in January of 2023.
If you are a mortgage licensee in Ontario, sharpen your pencils, because it is back to school time.
A new, mandatory, private lending course (PLC) will be open for mortgage licensees across Ontario in January and will likely be available both online and through live, virtual instruction.
"The course will be an online self-study with access to a live instruction as well as an instructor-led, live, online course," explained Joseph White (pictured), founder and president, of the Real Estate and Mortgage Institute of Canada (REMIC). "We've found that most licensees love the ability to consume education online from the comfort of their own homes or workplaces, either at their own pace or via an instructor-led experience."
The final cost of the PLC has not been settled but will likely not stray too far from the $350 mark and registration is scheduled to start in January.
"You will have until April 2024 to complete the course," said White. "There's going to be a challenge exam available for those with the requisite experience. For those eligible to take the challenge exam, they will only have one attempt to pass it by October 2023 and will have to take the full course if they don't."
On the level
Starting in the next relicensing cycle, which is March 2023, licensees, will be registered as either a mortgage agent level one, or mortgage agent level two, or a class above, a mortgage broker."
"That's going to change the way licensees are able to market themselves, having to call themselves mortgage agent level one or two," said White.
For those who are registered at level one, they will be able to deal with institutional lenders. At level two and mortgage broker, it expands to institutional and private lenders, as defined by the MBLAA (Mortgage Brokers, Lenders and Administrators Act.)
REMIC's vice president, Cain Daniel, added that "these new licensing titles are scheduled to replace the current mortgage agent and broker titles in FSRA's (Financial Services Regulatory Authority) online databases."
Picking up on that, White added that while a broker will not have to pass the PLC until April 2024, "the regulator is saying that, as of April 1, 2023, when you renew your license, you're going to have to decide whether you're an agent level one, agent level two, or a broker based on the experience requirements."
He put forward the hypothetical that if you meet the experience requirement and opt to be licensed as an agent level two, you then have until April 2024 to meet the educational requirements for that.
"The experience requirements to be a level two is at least one year of continuous licensing as of April 1, 2023," said White. "So for these new agents that are getting licensed right now, for example, they won't be able to get licensed as an agent level two in March. They would have to have been licensed at least a year first to be able to do that, and then they have to meet the educational requirements as well."
There are some other elements to add to the mix if you are a broker or a principal broker.
"You don't have to take the PLC or challenge exam, but if you don't, you are going to be downgraded to level one," White explained. "So every principal broker and mortgage broker has to complete this training by April of 2024, or else they lose their licensing status."
In other words, "every licensee will have to make a decision if they want to maintain their broker status or transition to an agent level two. So it really affects everyone."
Length and assumptions
The course will be approximately 45 hours in length and starts with the assumption that the licensee has no background in private lending.
"The PLC will take a student through the process of obtaining a private investor, determining suitability of investment for the private investor and borrower, disclosure, creating a commitment letter for the investor," and so forth, he said. It will take the student "all the way through the lifecycle of a private home loan."
White feels that there is a need for this course in the industry.
"There are some licensees doing private mortgages without any previous experience or training," he said. "We're actually seeing an increase in court cases, because investors have lost money. In several circumstances it was because of improper risk disclosure, where investors didn't understand the risks."
White added, "in our opinion, this is just one of the several reasons that these new licensing classes and educational requirements have been implemented by FSRA. It's all about proficiency and professionalism."
Real Estate and Mortgage Institute of Canada, based in Toronto, teaches more than 6,000 students each year through mortgage agent and life insurance courses for licensing in Ontario. They also offer sales courses and business development courses.