CMI has committed to a representative and inclusive workplace since day one, says its director of underwriting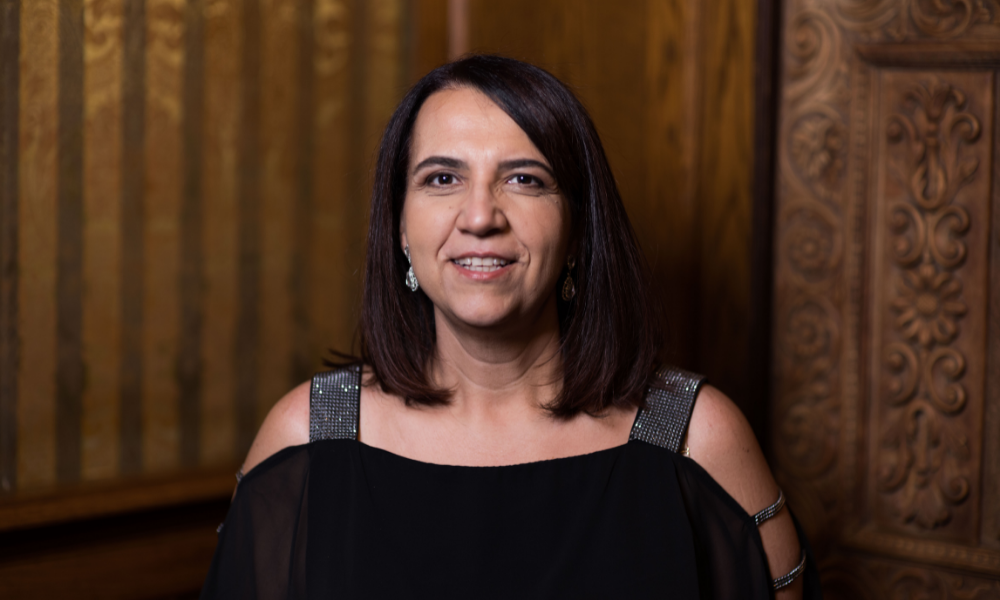 This article was produced in partnership with Canadian Mortgages Inc.
Fergal McAlinden of Canadian Mortgage Professional spoke with Josie Milanetti, director of underwriting at Canadian Mortgages Inc. (CMI), to learn more about why the company makes diversity and inclusion a top priority.
There are many reasons why diversity and inclusion should be essential parts of any organization – from the importance of greater representation to the benefits a more inclusive environment brings to both the company and its culture.
At Canadian Mortgages Inc. (CMI), diversity and inclusion have always been core values, according to the company's director of underwriting Josie Milanetti (pictured top). She told Canadian Mortgage Professional that a commitment to both had been woven into the company's identity since its inception.
"Our strength is our people, and that strength lies in diversity across a wide spectrum of attributes from age, gender, background, education and training, to skills, abilities, experience, expertise and industry tenure," she explained.
Milanetti said that a key to CMI's commitment to diversity and inclusion is its emphasis on understanding and respecting employees' unique attributes: not just recognizing their individual strengths, challenges and motivations, but equally providing them with the tools needed to excel and advance both professionally and personally.
Ultimately, Milanetti said that diversity of experience and expertise in the CMI team had been a "game changer" for the company and its borrowers and broker partners, allowing them to structure deals and secure financing that might have seemed out of reach.
"Our collective ability to understand the unique complexities of any borrower situation enables us to provide a lifeline to borrowers who otherwise would be without options," she said.
By encouraging collaboration and employee feedback and engagement in corporate initiatives, CMI celebrates and leverages the diverse strengths of its team to foster innovation, Milanetti noted – something that has significantly fueled the company's exponential growth. A powerful example is the company's digital deal submission process that enables them to turn deals around in as little as an hour.
"Also, in the early days of the pandemic, we leveraged employee feedback to design and launch borrowing programs aimed at helping vulnerable borrowers who found themselves suddenly laid off or out of work," said Milanetti.
CMI also demonstrates its commitment to diversity by promoting these values within the mortgage industry. Elizabeth Wood, CMI's executive vice-president, chairs the Canadian Lenders Association's Diversity, Equity and Inclusion roundtable, advocating for advancement and empowerment of traditionally under-represented groups in the financial service sector.
Wood is one of several incredible female trailblazers at CMI that Milanetti said remained steadfastly committed to mentoring and elevating up-and-coming female mortgage professionals in what's historically been viewed as a male-dominated industry.
An approach that works for all
Milanetti explained that CMI's approach to diversity and inclusion was rooted in the belief that the workplace should be an environment in which employees feel equally valued, engaged and supported in all areas – for the good of both the company and those who work there.
"An inclusive workplace culture not only ensures you attract a diverse set of talent, but it also helps retain it," she said. "By respecting the unique needs, perspectives and potential of all team members, you earn deeper trust and more commitment from employees.
"When employees feel their ideas and contributions are truly valued, they invest more in their work and are more likely to stay and succeed."
Strength comes through diversity, according to Milanetti, because different people bring unique approaches – potentially sparking greater innovation and creativity and allowing a company to benefit from a greater variety of viewpoints that come from different life experiences.
"When your workforce is diverse, particularly in leadership roles, these individuals act as role models and set an inspirational example to others," she added. "There's also a very real bottom-line impact. Studies show that companies with a diverse and inclusive workforce are more successful and profitable."
No commitment to these principles is complete without reinforcing those values in the hiring process. Milanetti underlined that CMI ensures visibility and awareness with a diverse candidate pool – most notably through its employee referral program, which she described as its "most impactful recruitment tool."
"Employee referrals are a powerful way to engage and tap into the networks of our diverse and talented employee base. If an employee refers a successful candidate to CMI, they are rewarded with a referral bonus."
Referral-based recruiting reflects CMI's determination to remove potential barriers during the hiring process, Milanetti said, with the company also encouraging candidates who need accommodation in the application process to advise the hiring manager or inform the HR team for further support.
How it's helped CMI
CMI's dedication to diversity and inclusion has brought clear benefits for the company, Milanetti emphasized.
Many product, process and technology innovations that have given CMI a competitive advantage and fueled growth were conceived by employees. An underwriting automation system that has allowed it to streamline and improve the accuracy of the underwriting process is an example of this.
"Our digital deal submission and funding process is industry-leading because of these collaborative contributions from our team," Milanetti said.
The digital-first approach has helped CMI break down barriers, with the company having operated 100% virtually since its inception.
Its exclusively remote-working environment empowers employees and allows freedoms that other more traditional corporate settings do not, according to Milanetti – especially since the company has differently-abled team members who would face significant challenges attending a physical office environment.
"We follow the three As: awareness, accommodation, and accessibility," she said. "We have an open-door policy. Our leadership team is accessible and available to staff to share feedback and discuss concerns, allowing them to offer support and transparency.
"We're able to remain abreast of issues affecting our employees and to make accommodations through flex schedules or modified tasks."
"Overall, championing diversity and fostering engagement helps empower employees to remain engaged, effective and productive – and ensures they feel valued."
Josie Milanetti is director of underwriting at Canadian Mortgages Inc., one of the largest private lenders in Canada