The mortgage market in Canada may be turning around, starting in Spring 2023. Here is everything you need to know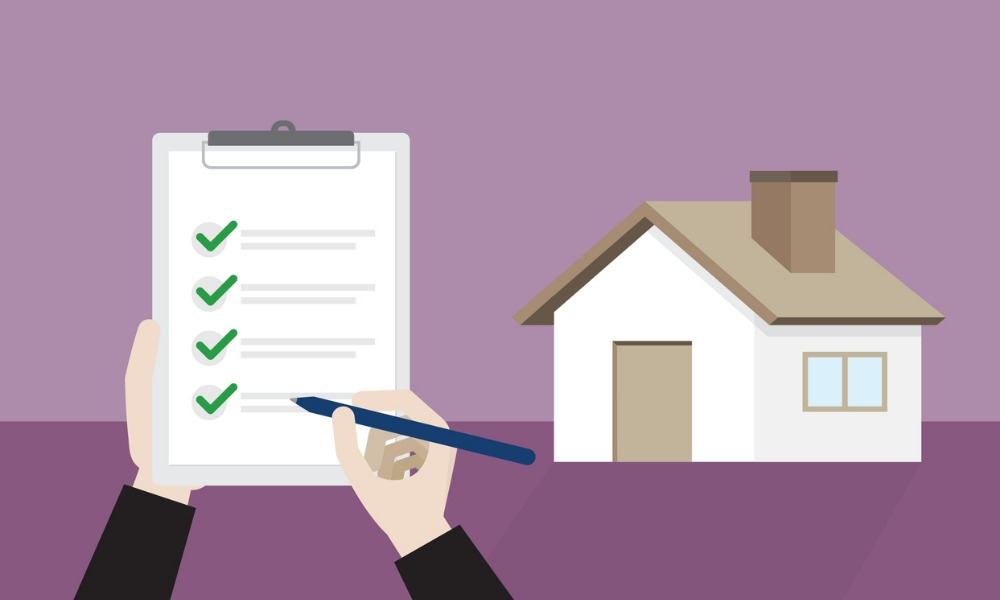 More and more, the last few months appear to be a turning point for the mortgage market in Canada, according to one economist. The mortgage industry appears to be resilient in the face of Bank of Canada interest rate hikes.
But what are the current mortgage market conditions in Canada? Are mortgage rates actually going down? And are home prices in Canada overvalued? In this article we will answer these questions—as well as put the current market in historical context. Here is everything you need to know about the mortgage market in Canada.
The mortgage market in some of Canada's largest centres increased in May, indicating the mortgage industry's resilience after the Bank of Canada announced another interest rate hike. In Toronto, home prices increased by 8% on average last month and Vancouver saw an average increase of 7%. Canada's six largest markets saw home sales grow by 5% annually, which was similar to the 10-year average for May.
A new analysis by Reuters supported these findings, indicating a 17% year-to-date increase in Canadian home prices. The same poll predicted around a 9% fall in home prices this year, before recovering with gains of 2% in 2024 and 4% in 2025.
"Spring 2023 increasingly looks like the turnaround point for Canada's housing market after a year-long slump," said Robert Hogue, assistant chief economist at RBC, as reported by Canadian Mortgage Professional. "And perhaps more importantly, demand-supply conditions suddenly appear tight… Resurging demand and low inventories have put sellers back in the driver's seat in most major markets."
Not significantly, according to one expert. The Bank of Canada brought its pause on rate hikes to an end in mid-June with a 25-basis point increase to 4.75%, the first hike since January. The BoC's move could slow the recent resurgence of the national housing market, according to leading economist, but there doesn't appear to be an imminent housing crisis in the cards.
Benjamin Reitzes, managing director, Canadian rates and macro strategist at BMO, told Canadian Mortgage Professional that the central bank's move could quell some consumer confidence in the mortgage market, which has risen in 2023's first quarter. However, despite the rising-rate environment, he said demand is set to remain at an elevated level.
"What really sparked things to turn back higher was the pause after January, and people got a little more confident that rates were going to be steady for a while, the push higher was over, and they could have a bit of confidence in that, and I think that brought a fair amount of people back into the market."
Reitzes added: "You still have that underlying demand, demographics are still good, and immigration is still going to drive demand there. So, it's not as if housing is going to fall off a cliff anytime soon here. But the rebound that we've seen might run a little bit out of steam here."
Since it was first recorded in 1935, Canada's mortgage rate hit an all-time high of 20.03% in August 1981. The Bank of Canada's lowest ever rate was 0.25%, for just under two years during the COVID-19 pandemic. The longest period that the prime mortgage rate remained unchanged at 3.0% was between September 2010 and January 2015.
The prime rate in Canada is the benchmark rate set by the banks using the Bank of Canada's rates as their base point for changing their mortgage interest rates. The largest increase in the prime interest rate in Canada, since the introduction of inflation targeting in 1991, was 4.25%. In 1935, the rate was 2.5%. As of December 2022, the prime rate was 6.95%, which was in increase of 4.5% since March 2020.
What types of home loans does the prime rate impact?
While the prime rate in Canada impacts various types of loan—including variable-rate car loans, credit cards, and lines of credit—we are going to focus on affected home loans. The two types of home loans that the prime rate impacts are:
Variable-rate mortgage
Home equity lines of credit (HELOCs)
Let's take a closer look to give you an idea of how the prime rate impacts each home loan:
Variable-rate mortgage
Throughout the loan term, variable-rate mortgages fluctuate with the prime rates. Based on market conditions, the variable-rate mortgage interest will rise or fall depending on the BoC's prime rate. This also affects monthly principal payments. If you choose a variable-rate mortgage, you might benefit from a drop in the prime rate, if it happens within the period of the home loan. That means you will pay less interest on the mortgage than if you went with a fixed-rate mortgage.
Home equity lines of credit (HELOCs)
Home equity lines of credit, or HELOCs, are lines of credit you secure by using your home equity. Because they generate a lump sum, a HELOC is a way for homeowners to access money for large expenses, alternative debt repayment, or renovations. Typically, lenders that offer HELOCs can offer a lower interest rate compared to persona loans.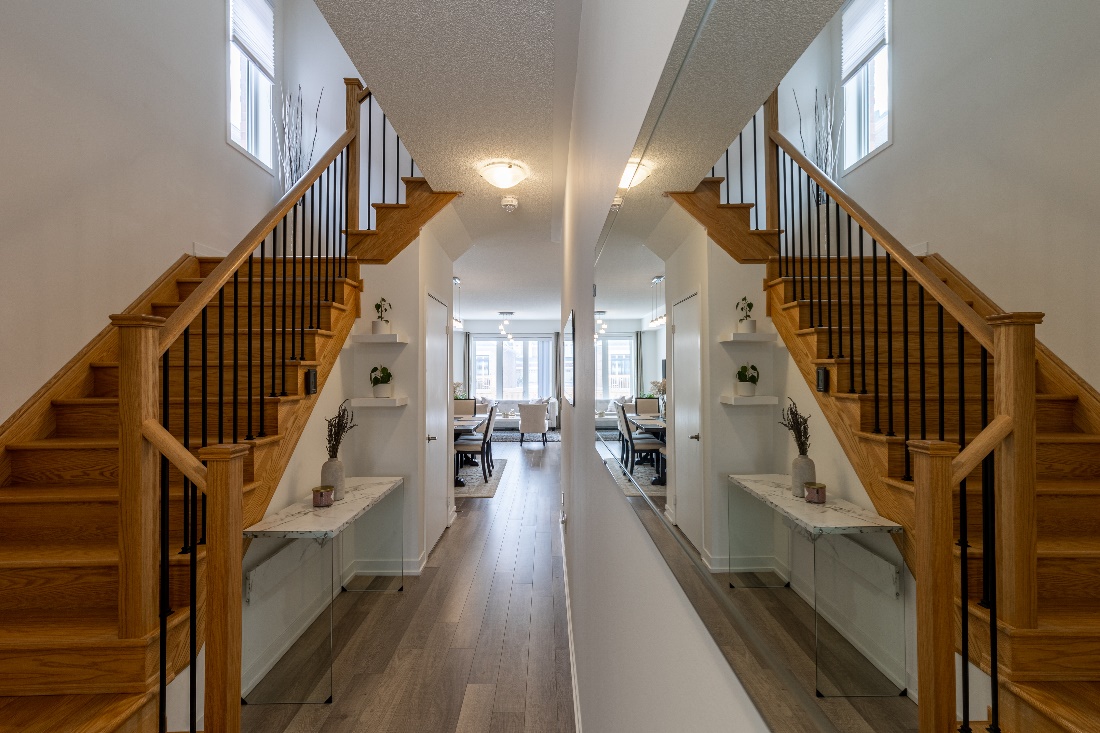 The short answer is, yes, housing in Canada is overvalued. That is according to a 2021 report by Moody's Analytics, a leading Canadian credit rating agency. Moody's Analytics forecasting model state that Canadian real estate markets were overvalued by as much as 91%. In urban markets, that average was just under 23%.
The same Moody's Analytics study broke down the overvaluation of housing in two of Canada's hottest markets: Toronto and Vancouver.
Let's see what the study had to say about each of these markets:
Mortgage market in Toronto
At the time of the Moody's initial study, the Toronto housing market was overvalued by nearly 40%, which was almost double the national average. This compounded the problem of purchasing a property in Canada's financial capital, since residential property valuations there were already more than $1 million.
Home sales did, however, drop 38.2% in Toronto in 2022, according to the Toronto Regional Real Estate Board. The total transactions last year were just over 75,000. The number of new residential listings also dropped in Toronto more than 8% to just under 153,000. Meanwhile, the average sales price for a home in Toronto rose 9% to nearly $1.2 million.
Mortgage market in Vancouver
Overvaluation in Vancouver, on the other hand, was not on par with Toronto. In the 2021 Moody's study, the Vancouver mortgage market was overvalued by nearly 23%. A year later, Vancouver's housing market more closely resembled Toronto's. Residential home sales in B.C.'s largest city dropped more than 34% year-over-year to 28,903, according to data from the Real Estate Board of Greater Vancouver.
While some of these figures may seem scary, Gauci of HomeEquity Bank said the future looks bright.
"Now may not be the best time to draw on your investments that have seen tremendous volatility or downsize when the real estate market is down," she said. "Instead, keep those investments in place; the market will recover over time, and real estate will return to where it should be. Instead, access the tax-free cash in the equity in your home now to help increase your cashflow and give you a boost when you need it most."
If you are looking for a mortgage, you will want to read our Special Report on the Best Mortgage Products in Canada to see what's truly exceptional and available to you.
How are you dealing with the current mortgage market in Canada? Are you hopeful about the future? Share your experiences and predictions in our comment section below.