The future of the mortgage industry in Canada is looking bright, due to these CMP Rising Stars 2023. Here is everything you need to know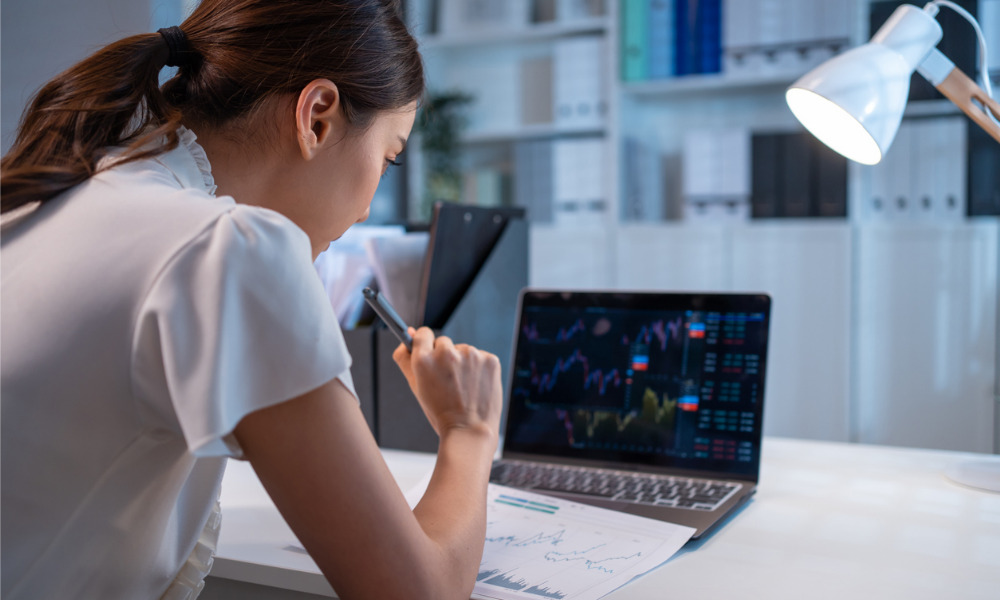 The future of the mortgage industry in Canada is looking bright. This is especially good news for prospective home buyers who are looking for help navigating the mortgage process to secure their dream homes.
In this article, we will point you to the top rising mortgage brokers and professionals in Canada, as well as outline the virtues of working with a broker and how to tell if you've found a good broker.
Here is everything you need to know about the best mortgage brokers in Canada.
If you are looking for a mortgage broker, search no further than the Canadian Mortgage Professional (CMP) Rising Stars of 2023. This award will point you to CMP's 50 exceptional mortgage professionals under 35. They are not only the industry's innovators, movers and shakers, but they are also poised to shape the sector's future.
Mortgage industry experts consulted on the CMP report to determine what makes these young mortgage professionals stand out among a crowded—and talented—field. Alexander Lavender, mortgage broker at Centum Home Lenders, said showing adaptability to a changing industry is critical. "Adapting to technology is a big strength because we are moving toward a virtual world," Lavender said.
John Vo, associate mortgage broker at Spicer Vo Mortgage, and Reade Wolansky, vice president of debt at Avison Young, agreed that successful brokers treat their roles like a business rather than a job. They also believe that knowledge, communication, and transparency are all ingredients for success.
Here is a look at the best mortgage brokers in Canada:
Andrew Knee, East Coast Mortgage Brokers (St. John's NL)
Anton Farrage, Sherwood Mortgage Group (Vaughn, Ontario)
Atmaram Kubal, AKAL Mortgages (Mississauga, Ontario)
Charles-Antoine Boudreau, Planiprêt (Saint-eustache, Québec)
Chris Kolinski, iSask Mortgage Brokers (Saskatoon, Saskatchewan)
Dionne King, TMG-King Mortgages (Vancouver, BC)
Manvir Singh, AKAL Mortgages (Mississauga, Ontario)
Michel Elias, Multi-Prêts Hypothèques (Montreal, Québec)
Nick Atwal, Clear Trust Mortgages (Vancouver, BC)
Pankaj Bhardwaj, VERICO Superior Mortgage (Surrey, BC)
Philippe Gauvin, Planiprêt, (Saint-eustache, Québec)
Pierre-Charles Joliceour, Multi-Prêts Hypothèques (Montreal, Quebec)
Samuel Meloche, Multi-Prêts Hypothèques (Montreal, Québec)
Best mortgage brokers: CMP 2023 Rising Stars
While the following CMP 2023 Rising Stars are not necessarily brokers, they are mortgage professionals who are integral to the mortgage industry and its future. Here are the three award winners for 2023:
Daniel Pique: Mortgage Agent, Real Mortgage Associates (London, Ontario)
Lucas Wright: Senior Manager, Residential and Commercial Lending, Hillmount Capital (Toronto, Ontario)
Patrick Trinh: Mortgage Agent, Mortgage Alliance (Toronto, Ontario)
Here is a closer look at CMP's 2023 Rising Stars:
Daniel Pique
One of the keys to Daniel Pique's success as a mortgage agent is his ability to truly listen to his clients' needs and goals. He works closely with each client to understand their unique financial situation, preferences, and long-term plans, and then provides customized mortgage solutions that align with their vision.
"I really love educating and I found success in the mortgage space because, once I learned the actual mortgage product, I was able to then start educating my clients; and I realized in this industry, as a whole, a lot of individual homeowners really don't know how the process works, they don't really know how mortgage financing works in general," Pique explained.
"To be able to teach them along the way, it gives them the knowledge to be able to extend their portfolio and be able to have the knowledge going into their next deal."
Lucas Wright
Having worked in the mortgage industry for 10 years, Lucas Wright brings broad experience in deal origination and structuring, as well as mortgage underwriting and servicing. He is recognized for successfully growing the loan portfolio by acquiring new clients, expanding existing relationships, and ensuring a healthy lending pipeline. He has also been recognized for consistently achieving and exceeding loan origination targets and demonstrating exceptional sales and business development skills.
"I genuinely love building relationships and building connections with my broker partners, with my lender partners," Wright said. "When I was a broker, I've always enjoyed that aspect of the business—and I suppose I also have a passion for finding solutions."
Patrick Trinh
Patrick Trinh's journey in the mortgage industry has been marked by a commitment to excellence and a drive to deliver exceptional service to his clients. He has gained extensive knowledge of mortgage products, regulations and market trends, enabling him to navigate complex transactions and provide valuable insights to borrowers.
In addition to his leadership skills, Patrick possesses excellent communication abilities, allowing him to establish strong relationships with clients, industry partners and colleagues. He prioritizes open and transparent communication, ensuring that everyone involved in the mortgage process is well-informed and empowered to make the best decisions.
It is better to use a mortgage broker than a bank to secure your home loan. Mortgage brokers usually offer more advantages.
One major advantage is that mortgage brokers typically have access to a wider selection of mortgage products than banks. Mortgage brokers work with multiple lenders and are therefore able to leverage those relationships to find you better mortgage rates.
Usually, yes, it is easier to get approved for a mortgage through a broker. This is not because there is anything inherently wrong with working directly with a bank, but because mortgage brokers have access to more options and do the brunt of the legwork.
Here's a look at why it is usually easier to get approved for a mortgage through a broker:
More access
Negotiation
Flexibility
Better chances
Let's take a closer look at each to see if going with a mortgage broker is the best option for you:
More access
You can look at mortgage brokers as a one-stop shop. Mortgage brokers have access to more lenders—even hundreds—with just one credit inquiry affecting your credit score. Not only can they find you great mortgage rates, but mortgage brokers can also get you approved for a home loan quickly.
Negotiation
Banks expect clients to accept the given rate or negotiate with them. Mortgage brokers, on the other hand, will act as a go-between and negotiate with the banks on your behalf. In doing so, brokers are more likely to get a lower interest rate for you.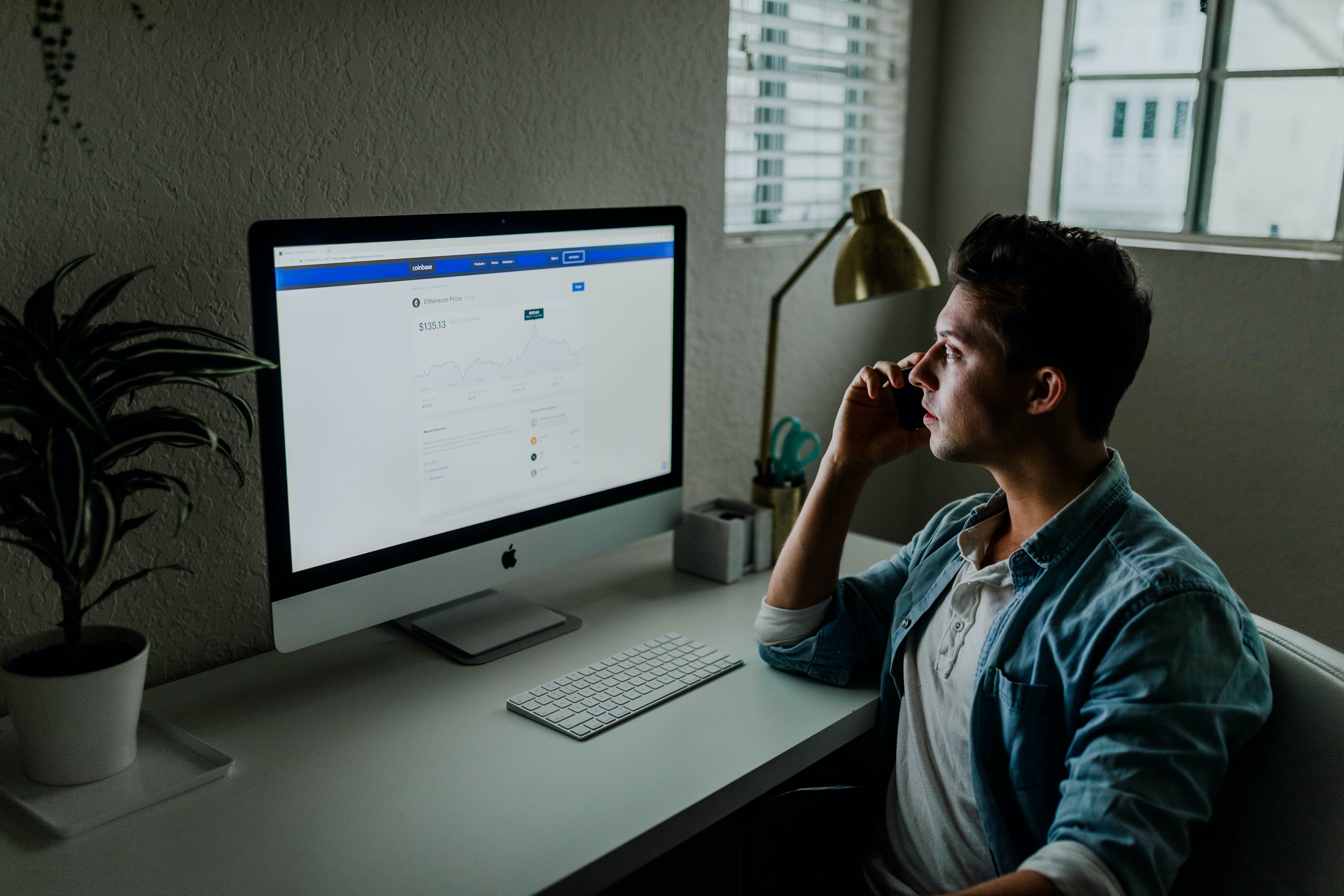 Flexibility
Compared to dealing directly with a lender, mortgage brokers often offer very flexible communication and meetings. Most mortgage brokers are available after business hours and are happy to deal with meetings and most of the required paperwork through email, text, and Skype. These days, many mortgage brokers offer their expertise purely online, so you can avoid in-person meetings altogether.
Better chances
Mortgage brokers usually offer you a better chance of getting a mortgage than banks because brokers work with more lenders—including lenders that are willing to take a little more risk. If your financial situation is a little trickier, mortgage brokers can work with less traditional lenders that will take each unique case into consideration instead of looking at the numbers alone.
However, in this case, it is important to read the fine print. While working with a non-traditional lender can get you the funds you need, it might come with higher interest rates, unforeseen brokers fees, lender's fees, and/or less-than-favorable mortgage terms like penalties for extra payments, for example.
You should see a mortgage broker as soon as you become aware of a home or property that you want to buy. In other words, you should connect with a mortgage broker if you are looking at your home options, have a long-term property goal in mind, or are ready to enter the property market. In any of these instances, speaking with a mortgage broker would be a good idea.
Regardless of which stage you are at, a good mortgage broker will help you get the ball rolling and set you up for success as a homeowner.
A good mortgage broker can save you time, money, and hassle. But how do you know if you have a good mortgage broker? Don't worry, there are clear criteria that distinguish a good broker from a poor broker. Here are some things to look for when connecting with a good mortgage broker:
Qualified professional
Knows their strengths
Asks good questions
Sticks with you
Is up-front about fees
Good educator
Let's look a little more closely at what makes a good mortgage broker:
Qualified professional
As a qualified professional, your broker should have all the necessary registrations and licenses, some university-level experience in finance, and an abundance of real-world experience. While people of varying experience can technically call themselves a broker, it is important to work with someone who has had this basic career path.
Knows their strengths
Good mortgage brokers not only know what they do best, but they also know the most beneficial people/lenders to work with. In other words, it is important that your broker does not claim to know everything; instead, they should be able to defer to experts in other aspects of the mortgage process.
Asks good questions
Before giving good advice, good mortgage brokers first have to get to know their clients, their financial goals, and their expectations. The best way brokers achieve this is by asking good questions. Bad brokers, on the other hand, usually spend less time listening and more time selling you on their services.
Canada's 4th largest bank will start selling through mortgage brokers, a win for consumers, brokers and competition.

Here's everything we know on when, why and how @BMO will do it:https://t.co/9EUHgE9GTk (subscribers) pic.twitter.com/10fxMo3McD

— MortgageLogic.news (@MtgLogicNews) June 29, 2023
Sticks with you
This means that good brokers work with you to develop a plan that works best for your financial situation and goals, then sticks with the plan to ensure it is executed efficiently. It is therefore important to ensure your prospective broker is willing to stick with you for the long term.
Up-front about fees
Whether working on a commission or fee-only basis, good brokers are up-front about the commission structure—and are more than happy to put it in writing. Make sure that your prospective broker is willing to be specific and clear about fees.
Good educator
A good mortgage broker will help you understand the process better, meaning you leave an interaction knowing more about home loans than you did going in. If you feel tired or confused by the conversation, you may want to find another broker.
If you are looking for a mortgage, you will want to read our Special Report on the Best Mortgage Products in Canada to see what's truly exceptional and available to you.
What was your experience working with a mortgage broker? How did you find your broker? Share your experiences in our comment section below.