With sales up nearly 30% since 2016, this year is shaping up to be a winner for commercial real estate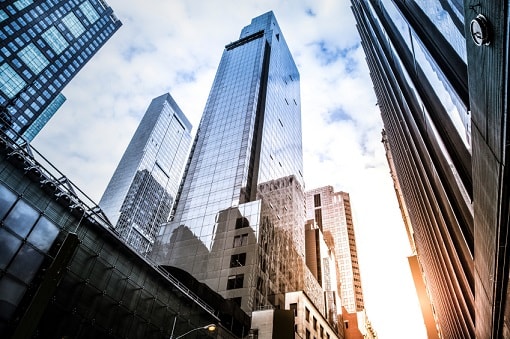 A robust economy and strong industry fundamentals continue to propel investment activity in the Canadian commercial property sector, which is on pace to record a banner year for 2017, according to global real estate firm Avison Young.

"With record amounts of capital still seeking a home, investors continue to find ways to buy into Canada's finite investable commercial real estate sector," the firm said in its Fall 2017 Commercial Real Estate Investment Review. "Investment activity is buoyed by a relatively healthy economy that is the envy of the G7 countries and a commercial property market that continues to see varying, but largely healthy, fundamentals across the country's regions and asset classes."

Almost all of Canada's urban centres have posted strong gains so far in 2017. "Following a record $28.4 billion in commercial real estate investment sales in 2016," the report said, "Canada's six major markets recorded first-half 2017 sales of almost $19 billion – up $4.3 billion, or 29%, from the first half of 2016."

In particular, Avison Young pointed to Vancouver and Toronto, predicting that they will remain major hubs of commercial real estate activity. "Vancouver outpaced Toronto, with investment proceeds surging 75% yearover- year as vendors sought to capitalize on strong demand and peak pricing," the report noted. "With the exception of Ottawa (which saw investment activity plunge 57%), the remaining markets – Calgary, Edmonton and Montreal – all recorded increases year-overyear, and each exceeded the $1 billion mark."

The most popular asset classes nationwide proved to be office and retail, "which combined for more than $10 billion in trades, or 55% of the first-half investment tally," the report said. "Toronto and Vancouver made up almost three-quarters of the national office total as investors poured nearly $2 billion into each market, mirroring the results registered one year earlier. Disrupted by e-commerce, the retail sector was a close second with $5.1 billion in transactions (27% share) as first-half investment more than doubled yearover- year." Vancouver, which had a total of $3.1 billion in retail investment, was the largest contributor to this asset class.

In a report released earlier this year, North American property management company Morguard Corporation provided a similar outlook, predicting that Canada's commercial market will continue to exhibit reliability, especially in terms of investment. Morguard forecast that the office sector will be a particular standout, thanks to its strong performance as of the second quarter of 2017.