Equifax executive on some of the developments that could be on the way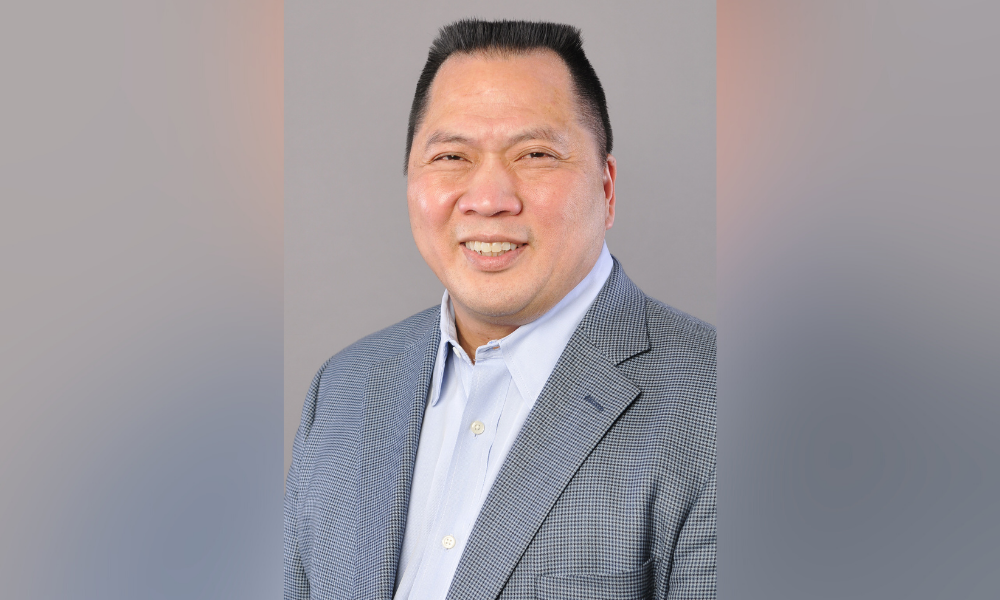 A host of developments on the credit reporting front are set to have a direct impact on mortgage professionals in 2022, with recent legislation and emerging payment trends some of the key issues brokers and agents should be looking out for, according to a senior Equifax executive.
The credit reporting agency's director – solutions: mortgage and housing, Eric Poblete (pictured top) told Canadian Mortgage Professional that the ability of Canadian consumers to place a freeze on credit files for fraud prevention was something mortgage professionals needed to remain particularly conscious of.
Provincial legislation to that effect has recently been implemented in Quebec, and Equifax is set to extend that capability to its customers across the country before the end of 2022. It's already in close consultation with its associates in the mortgage industry about what that will entail.
"We're working with the insurers, lenders and all the banks so they can see how that's going to work," Poblete explained. "Say a customer decides, for the sake of security, to freeze their file, but then that stops every process: they can't get a credit card, they can't get a loan, they can't go through the mortgage process. Everything gets frozen.
"What we're talking to brokers and lenders about is how that's going to impact them. In most cases it's not going to change anything from a file perspective, but it will restrict access to the file and cause a little bit of a delay in regards to how they process it."
Read next: Equifax: Amid pressures, new mortgage growth slows down
The rising popularity of so-called BNPL (Buy Now, Pay Later) financing is another trend that could be set to impact credit files in a big way in 2022. That approach allows consumers to spread payments for a good across multiple instalments and several weeks, rather than paying through one lump sum.
That could cause headaches for brokers if a client has, for instance, committed thousands of dollars in BNPL payments that aren't visible on their credit file – something that would likely have a considerable impact on affordability.
It's essential, then, for brokers to ask the right questions and carry out due diligence to make sure that their clients don't have any unreported BNPL payments, and, if they do, that they're able to pay them.
Read more: 4 Types of mortgage your clients can choose from
"You're going to have to ask those questions, because BNPL can cut into affordability," he said. "Most of the lenders will ask those questions because if they're lending out hundreds of thousands of dollars and a person can't even make it through the first six months due to too many other hidden expenditures, that's going to be quite a difficulty."
Equifax Canada is still working on its strategy to address the growing prevalence of BNPL, Poblete said, seeking input from local stakeholders on the best approach before it acts on that issue.
It's also targeting a full launch of its education program by the second quarter of this year, having launched the credit certification for the broker community with M3 in 2021.
The conclusion of that eight-module course allows participants to add their status as an Equifax-certified broker to their signatures and marketing materials, with the mortgage course in Canada having emerged as something of a trailblazer for the company worldwide.
"The industry likes it. It's the first in the world – no other Equifax entity has anything where they actually certify anybody," Poblete said. "It's not going to stay just in Canada, and it's not going to stay just in the mortgage space. We're in the midst of developing this for lenders, auto and government, because essentially everybody needs education."
Another recent development on the Equifax front has been its move to a cloud-based infrastructure, the result of a $1.7 billion investment geared at improving its data management, security and overall performance.
The company says the shift should allow for greater innovation among its customer base as well as generating better insights and more effective actions.
"By moving into the cloud, we're starting to improve our output. The format of personal credit files, for example, has changed – they're now much more readable, user friendly and easy to digest," Poblete said.
With the company currently working with the major connectors in the mortgage space to roll out that new format, it should be available to the whole industry by some point in the second half of 2022.