The prospect of a narrower spread between the two could see an intriguing scenario later in the year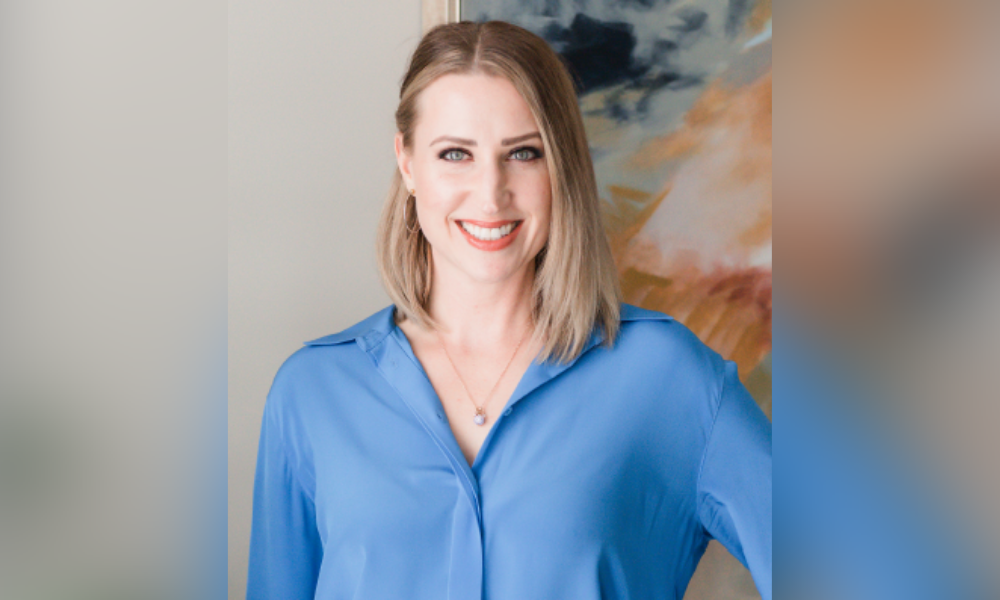 With the Bank of Canada expected to introduce a number of policy rate hikes in 2022, the spread between variable and fixed mortgage rates looks set to narrow.
Throughout the past two years, that gap has been considerable thanks to central bank measures in March 2020 that slashed its benchmark rate to just 0.25% as the COVID-19 pandemic began to grip Canada.
That meant variable rates – which are tied to that trendsetting rate – plummeted almost immediately. Lenders' fixed rates, influenced heavily by bond yields, also dropped substantially, but to nowhere near the levels of their variable counterparts.
Unsurprisingly, that plunging Bank rate resulted in a boon for variable-rate options, which accounted for 51% of new mortgages in Canada in July 2021 – their highest level since the Bank of Canada started to track the data.
Still, with Canada's labour market posting robust numbers in recent months, and the country tentatively edging toward the end of COVID-19 public health restrictions, the stage has been set for a number of hikes to that central bank benchmark rate this year.
Read next: Canadian home prices hit new record high
The looming threat of inflation, which has swelled to a 30-year high in Canada, is top of mind for the Bank as it mulls further rate hikes this year. Consumer price index (CPI) inflation is "well above" the target range, it acknowledged in its latest rate statement, with the risk of "longer-run inflation expectations" also rising.
With that in mind, could the prospect of variable rates gradually reaching parity with fixed options signal an immediate end to their popularity among mortgage borrowers? Not just yet, according to Crystal Mamchur (pictured top), owner and broker at Alberta-based Flare Mortgage Group.
She told Canadian Mortgage Professional that while clients were beginning to check their best option, the fact that the recent Bank hike was a mild one – and the spread remains large between the two mortgage types – meant the variable rate is still a very strong option.
Read next: The types of mortgage in Canada you can choose from
"There have definitely been a lot of inquiries coming from my clients: 'Should I fix in, is now the time?'" she said.
"There's been a little bit of panic with the increase, but I'm still seeing a lot of people choosing variable rate mortgages because the spread between the prime rate and what you can get on a variable rate is quite high right now."
Fixed mortgage rates have also been far from static, ticking gradually upwards last year and with a further climb on the cards in 2022 as federal government bond yields recently hit their highest level in three years.
Nonetheless, as the gap between fixed and variable begins to close, borrowers could eventually begin to swing back toward the former as their most affordable option, Mamchur said.
"We're starting to see this week that some lenders have dropped their spread from prime minus one to prime minus a half," she said. "Everybody follows suit, [and] I think that will change what the consumer's going to do."
Read next: Canada inflation rate reaches new three-decade high
Either way, the inevitability of rate increases on both the fixed and variable sides doesn't appear to be giving consumers much pause for thought when it comes to the housing market. Mamchur said that activity remained as strong as it was at the turn of the year, with multiple offers – often unconditional – remaining commonplace in the current climate.
Statistics Canada recently revealed that outstanding residential mortgage volume continues to skyrocket across the country: the value of uninsured residential mortgage debt at chartered banks spiked by 39.6% on a quarterly basis in 2021's third quarter, with non-bank lenders seeing volume growth of 1.1%.
That said, a survey conducted by Ipsos on behalf of MNP LTD at the end of February showed 55% of Canadians were concerned about the impact that rising interest rates would have on their household finances.
Forty-seven per cent (47%) said they were already starting to see the effect of interest rate hikes on their finances – with the same percentage predicting they would end up in financial trouble if rates continued rising.
"Variable-rate mortgage holders will be the most significantly impacted [by interest rate hikes], especially with talk of there being a string of rate increases in 2022," Grant Bazian, MNP LTD's president, said.
"Households may need to readjust their budgets to accommodate for hundreds or thousands of dollars more a year in mortgage-related costs."