After changing a banking role for a broker one during the pandemic, this exec has never looked back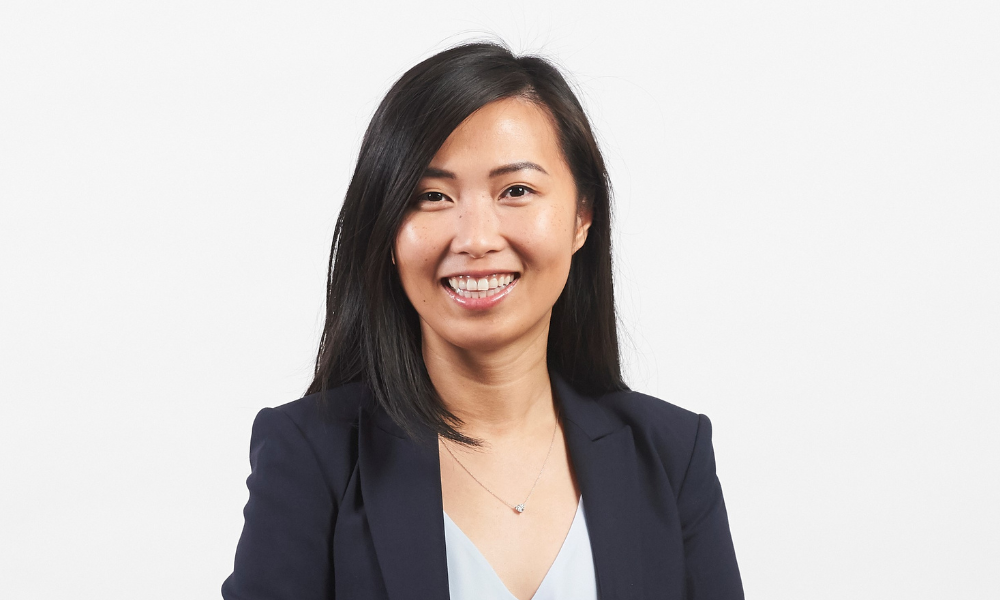 The journey from the banking to the broker space can require a great deal of adjustment – but the underwriting experience that Stacy Zeng gleaned in the bank sector proved an invaluable tool in making the switch easier.
Now an underwriter and broker at the Vancouver-based Peak Mortgage Company, Zeng was working in a credit analyst role with TD, having already gained a foothold in banking through various other roles in the sector, when she started to consider moving into the brokering profession.
That deliberation began at the height of the COVID-19 pandemic, when the uncertain economic climate and unprecedented conditions facing scores of borrowers meant bank underwriters were speaking more frequently with mortgage advisors.
"I was working with internal banking, with the mobile mortgage specialists," she recalled to Canadian Mortgage Professional. "We were on the phone with them a lot more than we used to be, because we really needed to understand the personal piece of what happened – why there were interruptions, the likelihood of it coming back to normal, and what documentation we could get to support the file.
"So I think through these conversations, that got me interested in the brokering side because there were more nuances in that field, and I think that challenge was intriguing to me."
The experience of underwriting in a rapidly shifting mortgage landscape, with the outlook changing seemingly on a daily basis, would stand Zeng in good stead for her future endeavours.
"There was a lot of turbulence in terms of how we underwrote," she said. "There were policies that were changing and we were having meetings every other week to talk about how you should interpret deferrals, or people that might have income interruptions, and the risk level that the bank was willing to take on a particular file.
"There were a lot of changes – you might be approving one file one way, and a month later it would be completely different because of the policy change."
First steps on the brokering side
In February 2021, Zeng took the plunge and moved into the brokering space with Peak – an interesting time to enter the profession, with the mortgage market booming and agents and brokers often facing an intense workload.
"Overall, it was a great learning experience because you had so much exposure to all the different lenders. There was so much volume that came in," she said.
"Everything at that time was a live deal. Everything was a purchase or a refinance, so you didn't have a lot of time to sit and think about how to structure the file at the end of the day. Through that, I learned a lot. It was a lot faster to get over that curve because of being thrown in at the deep end."
The differences between working in the banking and brokering sectors, for Zeng, were clear: the bank offers a "single lens" to view files, with some intricacies to interpret policies differently but little ability to deviate from that approach and see if there are possible ways to mitigate it.
On the broker side, meanwhile, "you're learning about the client and getting all these documents, trying to present the file to show its strength and also to address some of the risks that you might perceive the underwriter might see, and to pretty much write that story to present to the bank." Ultimately, in the broker space, the onus is on identifying a lender that's a good fit for the client, Zeng said.
A study by IG Wealth Management with Pollara found that just 29% of mortgage holders in Canada said they received a "great deal" of advice from their financial advisor on how their mortgage could fit into a long-term financial strategy.https://t.co/8aT8DKYDYJ#mortgagebrokers

— Canadian Mortgage Professional Magazine (@CMPmagazine) May 25, 2023
Experience on the underwriting side an invaluable asset
Her prior underwriting experience gave Zeng a strong insight into how lenders assess applications, something that has helped with structuring deals and choosing which lender is right for the borrower.
"Even though there are these different nuances at the banks, at the end of the day they're still looking at the five Cs [Character, Credit, Capital, Capacity, and Collateral] in terms of how strong the application is," she said.
"The fact that I had experience in underwriting meant I could apply that and see that a file's strength was in its credit, or maybe in its capacity because it had a lot of assets or other things that could mitigate those additional risks. So I think understanding the file in terms of a credit lens helps me navigate through all these intricacies of documentation and lender policies."
With the market now calmer than that frenzied borrowing environment of the pandemic, Zeng said the main difference is that deals are now in the pipeline for slightly longer, and clients sometimes more circumspect about moving ahead with a purchase.
"The clients are more cautious in terms of writing the offer, or sometimes they might make an aggressive offer but during the subject removal time they really thought about it and felt like they didn't really love the property, so that allows them to back out of the offer," she said.
"So I do notice that we still have a lot of volume, but a lot of them take a little bit longer to complete the whole process. And I think that's just the nature of the market right now with high interest rates and limited availability of stock or homes available for sale."