A recession may be in the cards – but a meltdown appears unlikely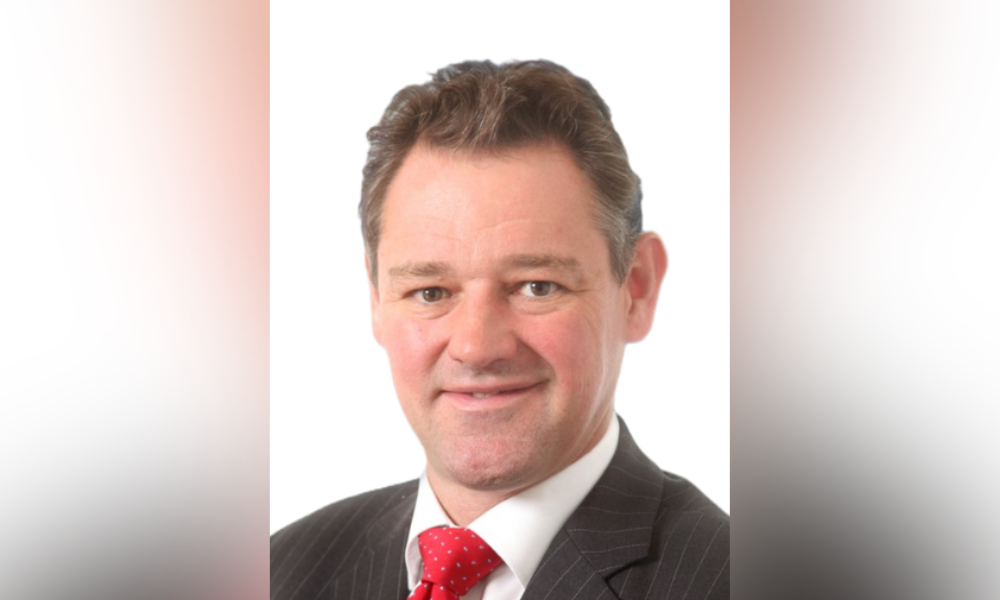 Canada's national housing agency sounded the alarm last week on high levels of household debt across the country and the risk they could pose in the event of a global economic slump.
Aled ab Iorwerth, deputy chief economist at Canada Mortgage and Housing Corporation (CMHC), said those soaring debt levels – the highest in the G7 – made the national economy especially vulnerable to the potential shock caused by a global downturn.
Still, despite that elevated risk, there's little chance of an economic meltdown in Canada in the months ahead, according to the chief economist of a leading global commercial real estate services firm.
Nick Axford (pictured top), of Avison Young, told Canadian Mortgage Professional that while a further correction was likely to transpire in Canada's housing market, a repeat of past crises didn't appear on the cards.
"We're not looking at anything on the scale of the financial crisis or the slowdown during the pandemic. So we need to bear that context in mind," he said. "But yes, I think it's widely recognized that the Canadian housing market was overvalued, that house prices were too high. We have seen a correction coming through."
What's in store for Canada's economy for the rest of 2023?
Oxford Economics has projected in recent months that a further correction is probably on the way for global housing markets, with Axford noting that high interest rates, steeper mortgage costs and household debt are likely to slow activity further.
That should feed into slower economic growth and lower consumer expenditure – although consumers around the world have generally held up "incredibly well" in the face of interest rate hikes, Axford added, with robust labour markets keeping consumer confidence at a reasonably high level.
There's a positive and a negative to that: while signs from the housing market in the early months of the year suggest that the eventual correction may not be as sharp as people might have predicted, that optimism also ricochets into consumer confidence and spending, Axford said, feeding through in turn to inflation.
"In some ways, we'd feel more comfortable about the macro picture if there was a bit more of a correction going on in the housing market because that would suggest that the steam is going to come out, inflation is going to moderate, and that the Bank would then be able to start easing rates," he said.
The Bank of Canada has been slightly ahead of the Fed and European central banks in its interest rate policy, Axford said, although a further increase in at least one of its next two rate decisions (scheduled for June and July) remains a clear possibility.
The consumer price index (CPI) unexpectedly increased in April, the first time that's happened since last June in a development that could convince the central bank that another rate hike is required to bring inflation closer to its 2% target.
The economy also grew at a faster rate in the first quarter than expected, posting 3.1% expansion compared with the 2.5% anticipated by Statistics Canada.
When might the Bank of Canada start to cut rates?
Axford maintains his long-standing view that the Canadian central bank is unlikely to slash interest rates in 2023, barring a surprising turn of events and something "really nasty" transpiring in the economy.
"I don't see [rate cuts] coming through until next year, and I think the deadline on that is being pushed back all the time, the longer we see inflation at the level it's at," he said. Getting inflation down from near-double-digit growth to its current levels was the "easy part" that's just starting to wash through the system, according to Axford, with the central banks treading a tricky path to lower it further.
"Getting it down from the four or five percents that we're seeing in North America – it's still much higher in parts of Europe – from that sort of level back heading steadily towards the 2% target, that's going to be much harder," he said. "That's going to require real slowing in the economy, and I don't see that coming through at the moment."
Make sure to get all the latest news to your inbox on Canada's mortgage and housing markets by signing up for our free daily newsletter here.