The lender has introduced an option that it says delivers peace of mind for borrowers in an uncertain rate environment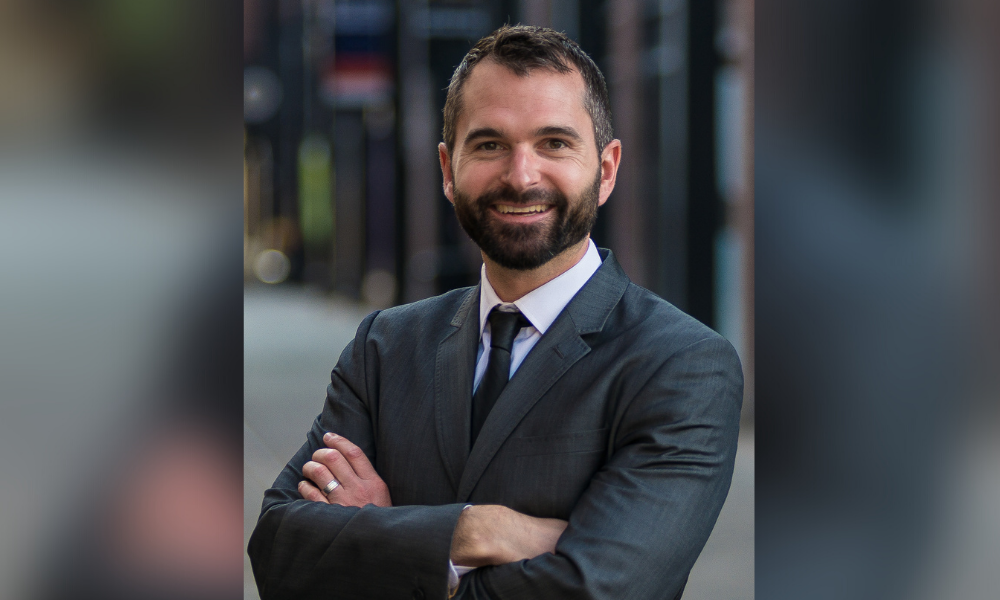 With interest rate rises on both the fixed and variable fronts seeming likely across the mortgage market in 2022, HSBC Bank of Canada's head of mortgages and secured lending said the company had introduced its new seven-year fixed term offering to give clients "extra peace of mind" in the current climate.
Speaking with Canadian Mortgage Professional, Jonathan Bundle (pictured top) said the 2.94% seven-year offer, which is available to clients seeking to buy, switch, refinance or renew, was geared towards giving options to customers in uncertain times by offering an additional two years on the same rate as the company's best five-year fixed offer.
"It's to give clients two years of extra security, given there's a lot of uncertainty in the rate market right now," he said. "We know that variable's very popular – 150 to 160 basis points lower than fixed right now.
"But we also know that the Bank of Canada is going to be moving rates at certain points this year. What we wanted to do is give options to customers… When we looked at what the sentiment was in the market, we thought it'd be interesting to give customers this peace of mind with an extra two years at a really good rate."
Read next: DLC subsidiary adds major bank as submission lender
Bundle said that with HSBC currently offering competitive rates for both fixed and variable offerings (its lowest variable rate currently sits at 1.29%), the company has prioritized an approach that doesn't seek to drive clients toward one specific type of rate.
Still, the seven-year fixed rate is aimed at clients who are in their "forever home", he said, and not anticipating a change in circumstances for the foreseeable future.
"If [the customer] knows they're going to be in their home for a while, then this is a great option to take. It's only 90 days interest after the first five years, which is the same as what you pay on variable," he pointed out.
"There's not really any increased risk for a customer after years six and seven. It's all around what is the right circumstance [and] the right rate for a customer, based on where they think they'll be."
Reinforcing the array of options and flexibility on offer to the company's customers, Bundle highlighted its Equity Power Mortgage – a hybrid product allowing borrowers to structure their mortgage products according to their needs.
That offers a line of credit alongside fixed, variable or multiple fixed components, and is designed to provide maximum flexibility in allowing customers to blend long terms with shorter ones, as well as allowing access to home equity.
"There are people who loved fixed rate, there are people who love variable, and there are people who are maybe going to want to go 50-50," he said, with each of those options available through the Equity Power Mortgage product – which is accessible to mortgage brokers.
Read next: HSBC: COVID-19 impact felt more by Canadian businesses than those in other countries
Speaking of brokers, what are HSBC's plans in that channel? The company currently operates an exclusive partnership with the Dominion Lending Centres (DLC) Group of Companies – one that Bundle said was working extremely well, with the broker network giant having proven "fantastic" partners.
As well as currently taking applications in Ontario and British Columbia through over 100 brokerages, he said that HSBC expected to expand to Alberta and the Prairies sometime in March.
"We continue to expand, and I think our approach has been [that] we're growing at the right pace to make sure that we deliver a good experience," he said. "DLC have been absolutely fantastic, and we're going to continue on this great trajectory that we're on."
Bundle returned to the importance of choice for customers as a core priority for HSBC moving forward, with the company committed to ensuring that they had options in terms of both the rate they get and how they interact with the lender.
HSBC offers the same rate in branches as it does through brokers, he said, meaning that it's essentially up to the client to decide which channel they prefer to use when dealing with the company.
"We will not lead them to a channel – [they] can decide the channel of choice. We'll be here with the same great products regardless of what they choose, to match what they need," he said.
"We don't know how it's going to shape up [with] uncertainty in the rate market. We just want to be there for people, however the market pans out."