Are your employees taking a flexible work policy too far? Anna O'Dea offers some tips for getting productivity back without taking away a desirable benefit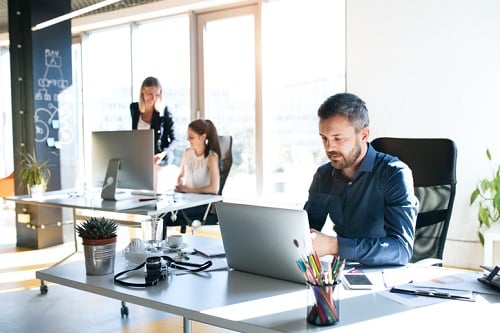 by Anna O'Dea
In today's digital world, employees expect the opportunity to work at times and in places that suit them. The days of being chained to a desk from nine to five are disappearing as companies embrace the digital tools that free their talent to work from anywhere at any time, yet still stay connected. Strategy planning in a cute café, a conference call in transit to save time, skipping train delays to sort spreadsheets from the couch – the appeal is obvious.
The employers I talk to at Agency Iceberg know that offering freedom is a competitive way to attract and retain great people. But cracks are showing. Some leaders are worried that productivity is taking a hit and team culture is dying, as people aren't as present in the office. They know some employees are taking too many liberties, but they don't want to snatch back the benefit.
If this sounds familiar, it might be time to tighten up flexibility in your business. Here are some questions to consider.
Are my employees taking advantage?
If you've hired well, you should have committed people. But talent of all tenures, generations and personal situations can lose focus when you loosen structure. Watch for signs such as missing meetings, being difficult to reach online or via mobile within agreed hours, not hitting targets, or failing to meet deadlines.
Keep an eye on increasing requests for flex-time favours that don't suit your business. Too many Friday afternoons off, despite the promise of making up time on the weekend, is unlikely to suit clientfacing roles.
How much flexibility suits what we do?
Think about the type of work that must be done, and when and where it's best performed. Consider the ideal situations for teamwork, client meetings and mentoring.
What's the right mix of in-person or online interactions for each – for example, daily in-person WIPs, weekly face-to-face strategy sessions or continual dialogue online?
Should flexibility be earned?
If you give freedom to one part of the business, you should give it to all, with awareness of what's appropriate for each role. But for new hires, it could help to set a probation phase. You can understand their working style, build trust and ensure they know what's expected.
How can I get some discipline back?
When setting boundaries, look at your own behaviour first. Are you being responsive when off-site, taking interest in your staff so they feel energized? Then ask your team how they view the situation, as they could be struggling to adjust to digital life, and you can think about how to better manage the change.
Easy ways to get structure back include booking regular in-person meetings and agreeing on hours employees must be available to clients and colleagues. Set expectations for response times, regardless of where the employee will be working from.
How can technology help?
You can keep everyone in easy reach by supplying quick messaging tools (such as Skype for Business, Slack or Google Chat) and video conferencing capabilities. Project management cloud platforms such as Toggl are great for time tracking, and workflow dashboards such as Trello help you see what everyone's up to on projects.
How can culture help?
You want people to be self-motivated and happy to come into the office, and to stay focused on their work when off-site. Culture can play a big part in getting momentum back. Set up workshops to share insights, challenges and encouragement. And there's nothing wrong with team lunches and Friday celebrations to bring back the spark! Flex is the future – but within reason.
Digital freedom is here, and everyone wants to embrace the benefits. Considering these questions should help you offer flexibility while keeping productivity high and a great company culture alive.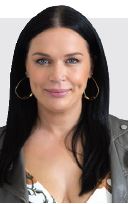 A recruitment expert and the founder and director of Agency Iceberg, Anna O'Dea has placed thousands of employees in the best workplaces. O'Dea is also the founder of #LeadingLadies, an award-winning interview series featuring C-suite professionals' career journeys.