We all have a sense of our personal worth in the workplace, and sometimes it can feel as if our valuable experience, strong commitment and innovative ideas are being taken for granted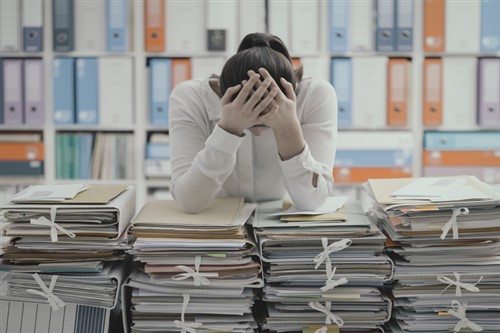 by Anna O'Dea
We all have a sense of our personal worth in the workplace, and sometimes it can feel as if our valuable experience, strong commitment and innovative ideas are being taken for granted.
At Agency Iceberg, I meet a lot of people facing this situation. They suspect they aren't being supported by their managers, they're being underpaid for their knowledge and input, or are being overlooked for well-deserved promotions.
From my experience working for 8 years in the recruitment industry, my team and I have found there are 9 key signs that suggest you could be being undervalued by your employer. If they sound familiar, it could be time to speak up or move on.
1) The numbers aren't stacking up.
In the current economic climate, pay rises aren't vast. But if you're constantly stuck with getting just the minimum cost of living rise, while your peers get bumped up for a similar job, you might not be getting the financial reward that you should be. With the internet, it's not hard to compare your earnings with what others in the same role are getting. Do the research and you'll have tangible evidence to back your case.
Another one to watch is bonuses. Did your colleagues get a flash of cash that you missed? If there's no logical reason why you were skipped over, there could be unfairness at play.
2) Your performance and pay reviews are constantly postponed.
If your annual performance and remuneration review keeps getting put off another week, month, or a few months, with lots of excuses from management (and no guarantee of back pay) you're being taken for a ride. The longer you don't get a pay rise, the more you're working at a higher skill for the company's benefit.
3) You have to 'act' in a higher role before you're promoted.
It's common to get told you need to step up your responsibilities to 'prove your worth'. But if 'acting' in the next role goes on for too long, the advantage can again pass from you gaining experience, to your employer getting excellent skills for less pay.
4) People are promoted around you.
If you've got the credentials and factual evidence to deserve a promotion, yet continually miss out, they may not be seeing your true worth. More worrying, and harder to fix, could be signs of favouritism, sexism or ageism.
5) You're not trusted to be autonomous.
If you have to run every move by your manager, or aren't trusted to manage your schedule or clients your own way, your abilities may not be recognised. In extreme situations, you could be being micro-managed, which can be quite destructive to growth.
6) Your input is curtailed.
When you show your talent, such as sharing innovative ideas in meetings, or suggesting positive ways to improve processes, and it's clear they're not welcome, it's a concerning sign. In some cases, insecure managers won't let you shine, which is not only letting you down, but also the business.
7) Overtime is expected, and you aren't given time in lieu.
We've all read that clause in contracts that says 'extra hours may be necessary'. However when overtime is systemic and with no lieu time offered, the business has you in its claws. We see this when people travel for work – enduring overnight flights or early morning trips with no time off.
8) You can't be sick on sick days.
Sick used to mean staying at home and sweating out the bug. However technology has shifted the expectations of many bosses to be on 24-7. If your boss insists you stay online when you should be recovering, or text messages and countless emails on the weekend from your boss doesn't sound out of place, it's a sign you're being overworked.
9) You're not getting trained for growth.
Every good employer should encourage the development of their employees. If your employer isn't investing in your training or opportunities, you could be in a one-way relationship.
If some of these signs ring true, take time to consider the next phase of your career. Your professional pride, mental health, sense of purpose and financial future are too important.