One expert says house prices have risen three-fold in the past decade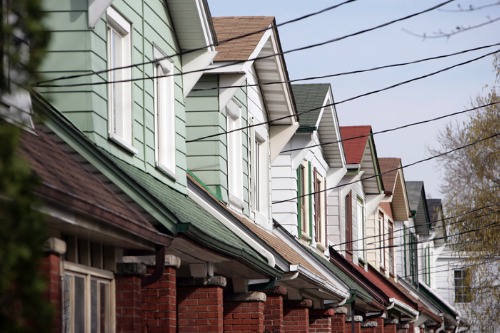 Home prices in the Greater Toronto Area have continued to soar, with the average selling price hitting $1,090,992 in April, a 33% ascent from last year's $820,226, according to the latest figures from the Toronto Regional Real Estate Board (TRREB).
Detached dwellings continue to lead the market, registering a 41% price growth year-on-year to $1,387,629. Median prices for every other home type also increased during the period, with semi-attached houses posting a 24% jump to $1,068,923, townhouse prices up 26% to $857,574, and condo prices climbing almost 20% to $691,791.
However, the TRREB also noticed a slight slowdown in price growth, with home prices remaining relatively flat between March and April, which chief market analyst Jason Mercer said could continue in the foreseeable future.
"Despite a modest slowing in market activity in April compared to March, selling prices for all major home types remained very high," he said. "Low borrowing costs during COVID-19 clearly had an impact on the demand for and price of ownership housing. While the pace of price growth could moderate in the coming months, home prices will likely continue on the upward trend."
This is not a positive sign for many aspiring home buyers who have been pushed to the sidelines as house prices in the city have been rising at unsustainable rates in recent years.
To illustrate how much house values have increased in the Toronto region, Homing.ca real estate agent Graham Rowlands recently created an infographic comparing the average prices for homes sold in the city between the end of 2010 and the end of 2021.
Based on the graphic, someone planning to buy a detached home in 2021 would need to shell out nearly three times as much as they would have 10 years ago. Prices of semi-detached dwellings have spiked 130%, while condo prices have risen more than two-fold in the past decade.
"Long story short, if you bought any property in Toronto 10 years ago, you've likely more than doubled your money, built a fair amount of equity and likely have a mortgage payment well below the average rental price in the city," Rowlands wrote in an Instagram post featuring the infographic.
Why are house prices in Toronto so high?
A recent report from the Urban Reform Institute and Frontier Centre for Public Policy on housing affordability ranked Toronto as among the five most expensive cities in the world for real estate, along with Vancouver, with house prices considered "severely unaffordable."
The report ranked middle-income housing affordability in major housing markets across eight countries, including Canada.
For the housing market in a city to be deemed severely unaffordable, the price-to-income ratio must be 5.1 or more. Toronto scored 9.9, preceded only by Hong Kong (20.7), Vancouver (13.0), Sydney (11.8), and Auckland (10.0).
The report also found that Toronto registered the second largest rise from last year, up 1.3 points, trailing only Auckland's 1.4. This means median income in the city has not kept up with soaring house prices.
Here are some factors experts believe are driving up house prices in Canada's largest city:
1. Taxes and development charges
Land transfer taxes and fees, which the Canadian Taxpayers Federation tagged as among the most onerous consumer-side burdens, represent an additional $54,000 to every detached home sold in Toronto, according to a report by The Financial Post.
The report also said that some development charges in the GTA have increased by up to 878% since 2004, adding about $164,500 to the cost of an average new-built condo.
"One reason in particular for our high land transfer tax and development charges is that provincial legislation restricts how the city of Toronto can generate cash flow," real estate representative Steve Fudge told blogTo. "Unlike many North American cities, Toronto cannot add a surtax on income, or a sales tax on products (like gasoline), or tax education or health care facilities. Yet."
2. Foreign buyers
2017 figures from the Census Metropolitan Area (CMA) revealed that about $37.4 billion worth of properties in Toronto are owned by foreign buyers. For some experts, these buyers are responsible for driving up house values to unsustainable levels.
"Speculative demand from foreign, non-resident investors contributes to unaffordable housing prices for many Canadians," the government said in its fall economic statement obtained by Reuters. "The government is committed to ensuring that foreign, non-resident owners, who simply use Canada as a place to passively store their wealth in housing, pay their fair share."
Currently, Ontario imposes a 15% land-transfer tax to foreign buyers investing in certain cities. These measures are aimed at slowing down speculation and initiating price corrections.
3. Low interest rates
In its latest policy, the Bank of Canada (BoC) held its target for the overnight rate at the effective lower bound of 0.25%, with the bank rate at 0.5% and the deposit rate at 0.25%. This record-low interest rate makes mortgages more attractive, propelling buyers into the market and increasing competition in an uncertain time when buyers would normally be inclined to delay making large financial investments, such as real estate purchases.