Some regions are seeing much better housing affordability situations compared to others, new report suggests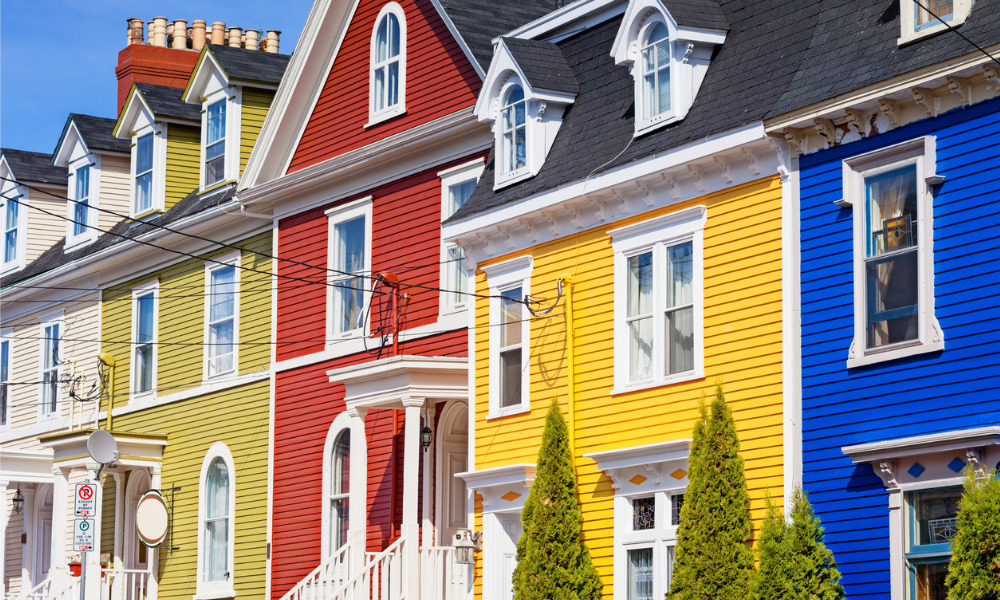 The erosion of housing affordability has accompanied decades-high interest rates and mounting inflation, but a new study by MetroVancouverHomeSource.com has found that some provinces are seeing their affordability situations fare much better than others, even in the current environment.
Aside from average home prices and income levels, the study took into account average food, public transport, and healthcare costs, as well as income taxes, to create what it described as a "Housing Purchase Index" that scored provinces in a 100-point scale based on the ease of saving for a home.
The report found that Newfoundland and Labrador (85.16 out of 100) was so far the easiest province to save for a new home, with a median household income of $57,410 and Canada's second-lowest average prices of $291,806. The province also had the greatest number of private dwellings relative to its population (0.53 private homes per capita).
The Canadian federal government has introduced Bill C-56, the Affordable Housing and Groceries Act, as part of its efforts to boost housing supply and stabilize grocery prices.

Read more: https://t.co/azsYLNM7rS#mortgageindustry #affordability #housingmarket #realestate

— Canadian Mortgage Professional Magazine (@CMPmagazine) September 25, 2023
New Brunswick (66.48 out of 100) posted the lowest average home price of $289,785 along with the lowest medium annual income at $38,030. However, it was still considered the second most affordable housing market due to much lower living costs compared to other provinces.
Prince Edward Island (66.37 out of 100) came in close behind at third place with an average home price of $388,844 and a median annual income is $39,519. And while PEI currently has the lowest population across all Canadian provinces, it has the third highest number of private dwellings per capita at 0.49.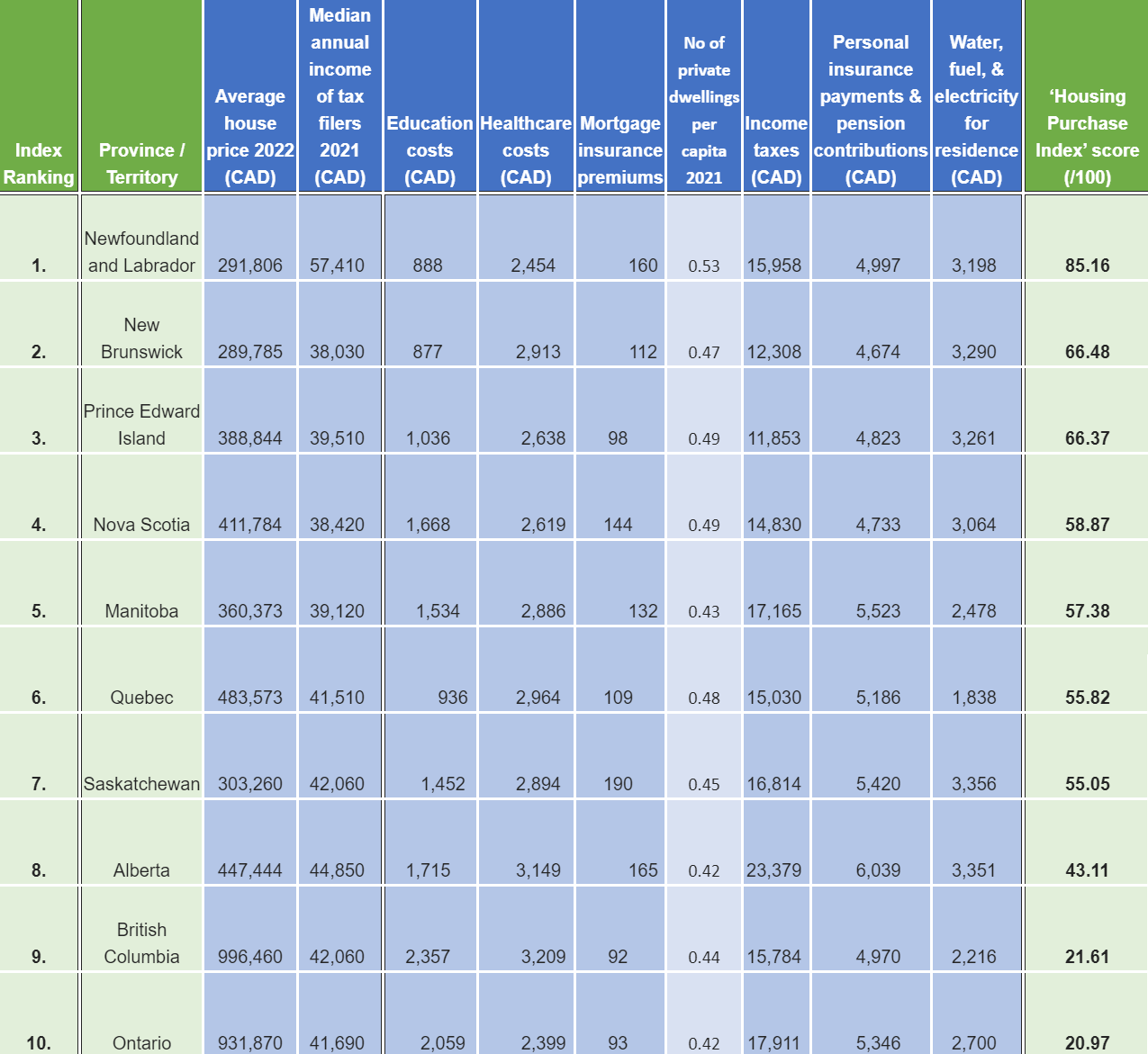 (source: MetroVancouverHomeSource.com)
Affordability crisis remains well entrenched
In a recent statement, Prime Minister Justin Trudeau has admitted that over the last few years, home prices have climbed "far too high" for most Canadians.
However, August data from the Canadian Real Estate Association showed that prices remain significantly elevated for most would-be buyers, with the actual non-seasonally adjusted national average home price going up by 2.1% annually to reach $650,140 last month.
The Liberal administration has begun introducing new measures that are pledging to improve affordability through the accelerated development of new housing, but the effects remain to be seen.
"House pricing cannot continue to go up," Trudeau said. "We're facing a shortage of housing right now and that's why prices of homes have become far too high."