Housing and mortgage activity in the province has remained elevated. Will that continue?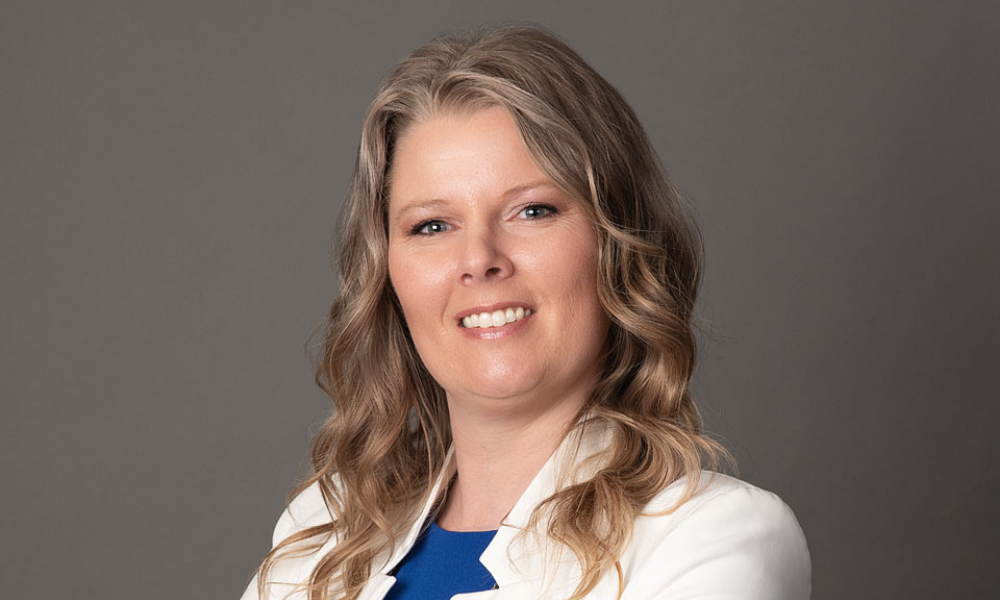 If a slowdown of sorts was expected in the housing market after the barnstorming activity of the past two years, that certainly hasn't transpired in Alberta.
The province saw residential property sales hit a 26.6% year-over-year spike in January, according to the Alberta Real Estate Association (AREA), with the average home price rising by 10% over the previous year and active listings plummeting.
That performance has resulted in an exceptionally tight market across Alberta, AREA said, that's seen months of inventory (the amount of time it would take for supply to run out at current activity levels) fall to just 2.77 months.
Kristy-Lynn Maxwell (pictured top), Western Canada director for the VERICO network, told Canadian Mortgage Professional that much of the sales activity in the province had been spurred by buyers and investors from elsewhere in Canada who had been enticed by Alberta's relatively low prices compared with the rest of the country.
"Speaking for Alberta, we're seeing a major increase in money coming in from British Columbia and Ontario," she said. "With our market remaining one of the most affordable, there has been a substantial increase in not only out-of-province investors, but those looking to relocate as well."
Indeed, while it boasts two of the five largest cities in Canada by population, Alberta's average house prices are a fraction of the ever-surging figures witnessed in the country's hottest markets.
The average price of a home in Calgary rose by over 15% between February 2021 and the same month this year – but at $484,000, that current figure pales in comparison with the exorbitant averages in Toronto and Vancouver.
Read next: Avison Young completes largest Alberta commercial lease in years
In Edmonton, meanwhile, a 6.9% year-over-year change means the average price has increased from $326,400 in February 2021 to $348,900 last month, according to the Canadian Real Estate Association (CREA).
Maxwell nevertheless noted that some of the same challenges faced by agents and brokers in other parts of the country were slowly making their way to Alberta, with competition in the market beginning to tick upwards and current prices still representing a significant increase over last year.
"There seems to be a consensus across the province about what concerns them, inventory of course being at the top of the list," she said, "but Alberta hadn't had the same challenges as the other provinces until now.
"We're dealing with increased housing pricings, multiple competing offers, fulfillment delays, and of course the concern if appraisals will meet up with the purchase price."
The good news for the province is that standalone housing starts across Canada trended upwards in February, rising 8% from January for a total of 247,256 units. Alberta saw a significant improvement in urban housing starts, with its figure of 2,249 units representing an increase of 21.3% over the same time last year.
Single-detached units across the province increased by 8.3%, and apartment units saw a 47.3% increase compared with February 2022.
Such has been the level of interest in Albertan real estate from other parts of Canada, Maxwell said, that there had been plenty of reports of advertising in Ontario to "buy in Alberta" – both from an investment and new-build perspective.
Read more: CMHC: Housing starts continue posting month-over-month gains
"I'm not certain if that's what has caused the increased money coming in from that region," she said. "However, I feel it may only add fuel to the fire."
One factor that could dull Alberta's housing market momentum in 2022 is the prospect of interest rate increases, with the Bank of Canada having upped its trendsetting rate at the beginning of March and a number of fresh hikes anticipated before the end of the year.
The likelihood of rate increases throughout this year was one of the key reasons RBC Economics predicted that the housing market would "cool but stay strong in 2022," in a report at the end of January.
"We expect the Bank of Canada's rate liftoff to turn down the market's heat in 2022 as deteriorating affordability sends buyers to the sidelines," the bank's senior economist Robert Hogue said.
Still, Maxwell indicated that frenzy around the most recent hike could also impel borrowers and would-be buyers to act. "I'm not sure if the interest rate itself will have the most impact, or the PR surrounding it will – creating a sense of urgency for homeowners and buyers alike," she said.
"With values increasing at such an unfamiliar pace, renewals, rentals and purchases are all benefiting from the hype surrounding rates."