The banking giant posted some noteworthy results in 2022's first quarter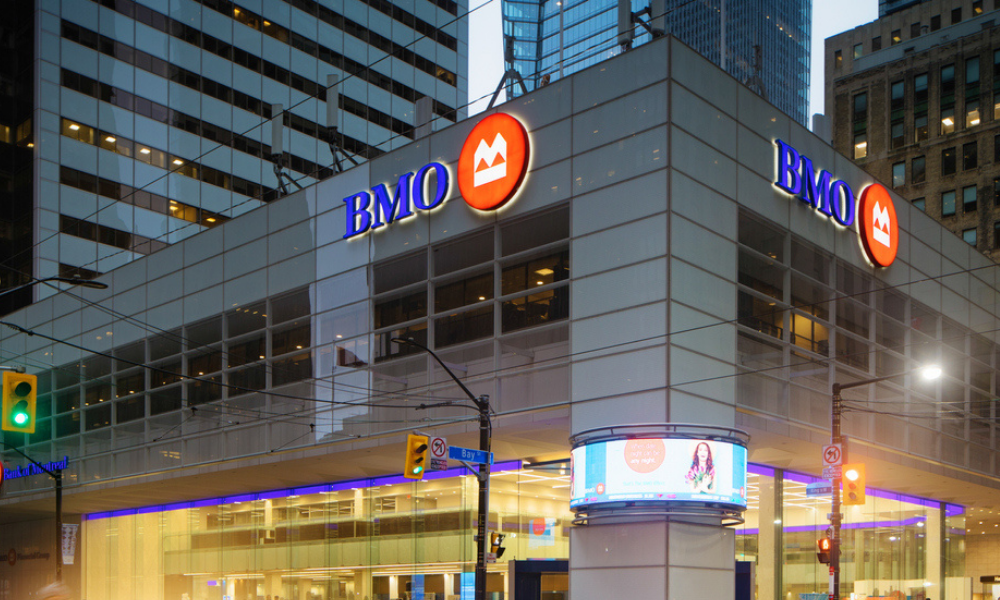 Bank of Montreal (BMO) has revealed that its net income rose by 45% to $2.93 billion in the first quarter of 2022, with the banking giant also posting a 46% increase in its reported earnings per share to $4.43.
Becoming the latest of Canada's top six banks to release its first-quarter results in earnings season, BMO outstripped expectations for the seventh consecutive quarter, with analysts having predicted adjusted earnings of around $3.28 per share prior to the announcement.
Its statement showed strong performance in its Capital Markets division with reported net income of $705 million, up 47% over the same quarter last year.
Read next: National Bank releases Q1 2022 results
The bank said that was due to strong revenue performance and higher revenue in investment and Corporate Banking, helping make up for a drop in reported net income on the Wealth Management side from $336 million in 2021's first quarter to $315 million this time around.
Darryl White, BMO's chief executive officer, said its results had been boosted by effective risk management and credit quality, as well as investments in talent, technology and marketing.
"We continue to build on our operating momentum and delivered another quarter of very strong earnings, driven by our Canadian and US personal and commercial businesses, including accelerating commercial loan growth, and ongoing strength in BMO Capital Markets," he commented.
The bank said its return on equity (ROI) had risen to 21.4%, up from 15.7% at the same time last year, while it also revealed recovery of the provision for credit losses of $99 million, compared with a provision for credit losses of $156 million.