The company has launched its Quarter Century Market Report, shining a light on Toronto's scorching real estate market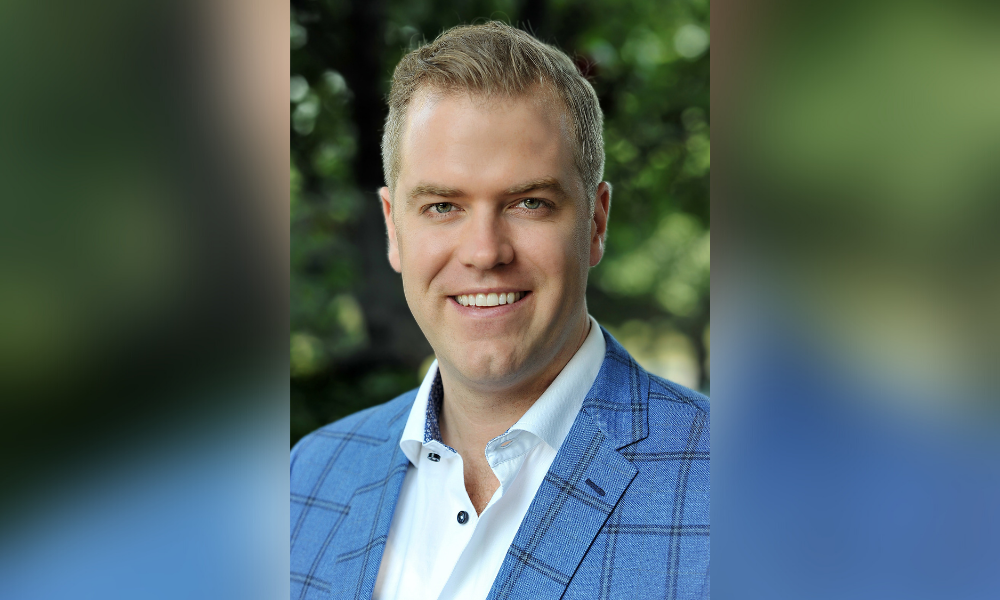 There are "encouraging" signs for the Greater Toronto Area (GTA) housing market in RE/MAX Canada's just-released Quarter Century Market Report, the company's president has said, not least that market fundamentals appeared "very strong" during that 25-year stretch.
Christopher Alexander (pictured top) told Canadian Mortgage Professional that the average yearly price appreciation of just over 7% during that period was similar to that of the previous quarter-century, a development that suggested a strong and robust GTA market.
"I find that very interesting because 7% is the best you can hope for as far as an overall market health appreciation number. Once you get over that 7% mark, you're into pretty strong upward pressure, and then people get concerned about longevity," he said.
"I'm very encouraged by that number over the 25-year period, and I also find it fascinating that it's almost identical to the previous 25-year run. Really what it tells me is that the market fundamentals over that period are very strong, and it's a good confidence boost."
In September, Canada Mortgage and Housing Corporation (CMHC) described Canada's housing market as overheated, with the GTA among the markets that demonstrated the highest vulnerability during 2021's second quarter, according to the body.
Alexander said it was important to take the red-hot Toronto market of recent years with a grain of salt, noting that current levels of activity were likely to persist indefinitely – although he indicated that prospects were good for strong market conditions to continue even despite that fact.
Read more: Canada's housing market overheated, highly vulnerable – CMHC
"The market level activities that we're seeing currently are not sustainable forever, but the real estate market goes through ebbs and flows," he said. "Our fundamentals are really strong, plus we have a supply issue.
"Based on the population growth projections for Canada, and in particular the GTA, it looks like we're going to continue to see those supply challenges. As long as there's pretty good buying power, I think we're poised to see a really strong future in real estate."
The RE/MAX report highlighted the fact that the GTA market had demonstrated its ability to withstand periods of economic crisis and downturn including 9/11, the SARS epidemic, 2008's global financial crash and, of course, the ongoing COVID-19 pandemic.
In the period between 1996 and 2021, it indicated, the area had seen the sale of over two million homes, with the average price in 2021 ($1.095 million) a far cry from the 1996 figure of $198,150.
That growth was accompanied by a population increase in the Toronto CMA to nearly 6.6 million in mid-2021, the report said, representing a spike of about 54% since 1996, when the population stood at about 4.26 million.
The Ontario provincial government has recently pushed forward with plans to tackle that much-publicized inventory crisis in the housing market, with a task force on the matter releasing 55 recommendations on making housing more affordable and accessible.
Alexander said he was encouraged by that progress, with possible densification in the GTA – the act of increasing the density of people living in urban areas – one of the ideas that could reap rewards if mapped out carefully.
Read next: How busy is Canada's mortgage market in 2022?
"I really believe in densification if it's done properly, and with character and thought," he said. "It can really improve the quality of life that people have. It has a lot of residual spin off as well, like physical and mental health benefits. So, if we stay on that path, then I'm feeling good about the future."
While the so-called urban exodus of Torontonians flocking out of the city to find more space is a much-mentioned theme of the COVID-19 pandemic, Alexander also highlighted the line-up of people queuing to get into the city's condo market, a trend that he said could be set to continue in the coming years.
"The condo market has come back in a huge way in the last year," he said. "As long as Toronto continues to drive innovation, adopts different corporations, provides first-class entertainment, restaurants and sporting events, it's going to be a place people want to live.
"COVID really turned things upside down, but people's lifestyle desires don't change overnight. I have really strong confidence in Toronto continuing to grow and become even more of a world player than it's been in the last decade."