CIBC offers projections for the near- and medium-term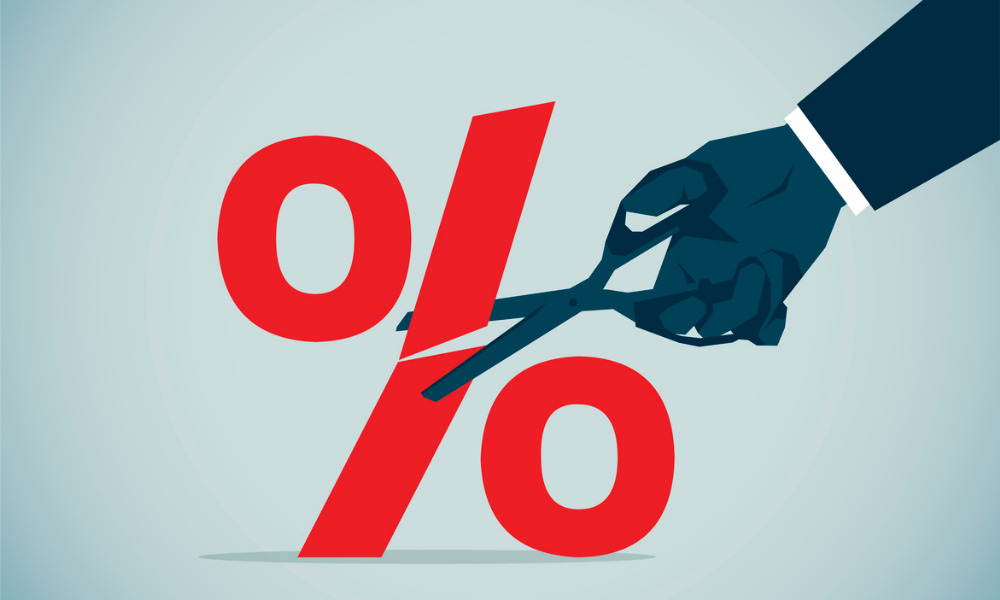 Taking all current indicators into account, an interest rate cut by the Bank of Canada is not likely to happen until at least early 2024, according to Avery Shenfeld, managing director and chief economist at CIBC Capital Markets.
This is because while the overall inflation trend might see a considerable decline over the next few months, other factors like food prices are likely to become more influential in the very near future.
Food prices are a major component in the central bank's new core inflation measures, "which will keep those running above a 3% annualized rate for now and prevent the bank from trimming rates until early next year," Shenfeld said in a recent analysis.
Spending behaviour in connection with food products has also seen noticeable shifts over the past few quarters, in turn potentially affecting demand and discretionary spending inflation.
"While policymakers can do little about it at the micro level, groceries play an important role in setting inflation expectations, which could still lead to a wage-price spiral," Shenfeld said.
Pandemic-era pent-up demand continues to fuel this uncertainty.
"Statistics Canada stated within its latest retail sales report that some households were shifting from traditional grocery stores to favour lower cost bulk distributors," Shenfeld explained. "These are all signs of a change in behaviour amid pressure on household finances from inflation and rising interest rates which could signal a reduced ability for companies to pass on cost increases in such rapid price hikes."
Still, overall spending patterns might pave way for a return to normalcy in terms of household spending behaviour. Shenfeld said that rate cuts might take place as early as Q1 2024, coinciding with headline inflation easing ever close to the central bank's 2% target.
"Unless concerns regarding the US economy escalate, or the unemployment rate rises in such a way that reduces the prospect of a wage-price spiral, we are not likely to see the bank cutting interest rates this year," Shenfeld said. "Inflation relief may be a 2023 story when looking at true underlying trends, but rate relief may have to wait until 2024."