The Bank of Canada could be done on rate jumps – meaning an end is in sight to declines in home sales and prices, says executive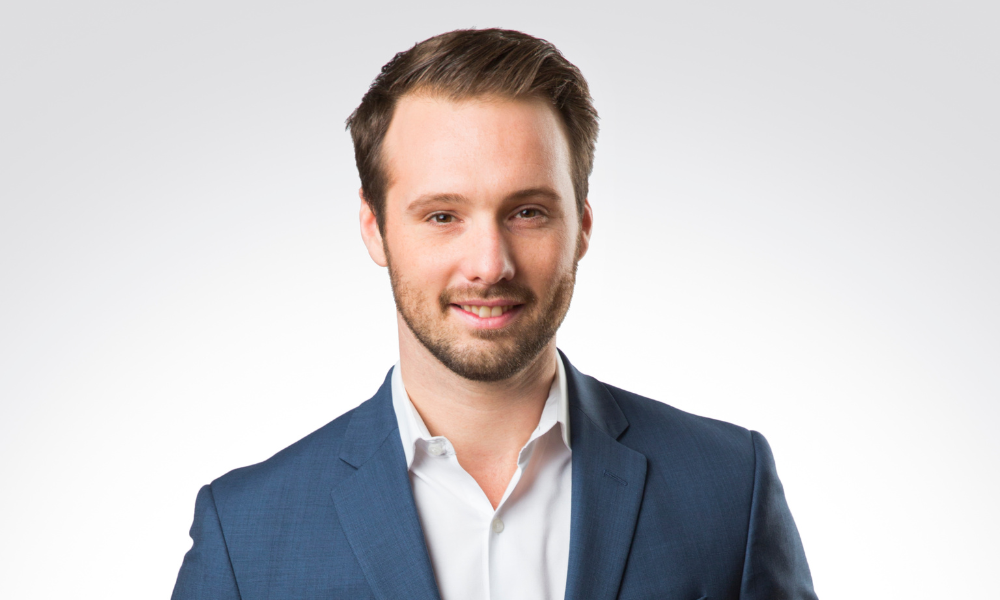 There were few surprises in the Bank of Canada's first interest rate announcement of the year – but while its benchmark rate jumped again, the news that the central bank seems to be finished with hikes for now was a positive development for the housing and mortgage markets, according to a prominent mortgage executive.
After indicating throughout its flurry of rate increases over the past 10 months that rates would need to rise even higher, the Bank finally said on January 25 that its trendsetting rate was likely to stay put in the coming months unless economic indicators trend notably downward.
"This is the moment we've been waiting for since they started on their rate-hike journey almost a year ago," James Laird (pictured top), co-founder and co-CEO of RateHub.ca, told Canadian Mortgage Professional.
"Four and a quarter points later, they've got to where they wanted to get to fight inflation. I think it's sizeable, going up by [that amount] in less than 12 months. But I think homebuyers at least have some certainty and stability now."
That's a far cry from the unpredictable environment of recent months, he added, when many prospective buyers had little idea of where rates were going to end up and decided to hold off on entering the market as a result.
"Now at least people can say, 'OK, I have a reasonable amount of certainty here with what rates are going to be. I can use the mortgage calculators, get a preapproval, and evaluate if I want to purchase a home given these inputs,'" he said.
"So yes, rates are up, but at least we have some stability now, which we haven't really had since the spring of last year."
Why high inflation could still bring about further hikes
Of course, the big caveat to the Bank's announcement was that it emphasized its willingness to hike the policy rate further if required to dial inflation down as planned – meaning that indications of a hotter-than-expected economy in the coming months could spur more increases.
A significant question will be what type of negative data the Bank will be looking out for, Laird said, and whether it might be impelled to introduce further hikes even if inflation continues ticking downwards, but at a slower pace than desired.
"I think the worst-case scenario is people take [the most recent] commentary and say, 'OK, great. Rate hikes are over. I'm going to buy a couch, car, TV, and house.' And then all the work that's been done to get inflation going in the right direction [is undone]," he said.
"The Bank's biggest nightmare is too many of these sidelined people come back on the field and then inflation starts going back up again. And then we will see more rate hikes if that happens."
That will be an intriguing trend to follow in the next few months, Laird said: whether consumers, encouraged by the apparent end of rising interest rates, step off the margins and begin to pump money into an economy that the Bank of Canada is still trying to slow down.
"What are people going to do now, and are too many of them going to come off the sidelines and buy something, goods or services, that cause inflation to start going back up again?" he said. "I think that's probably the most interesting thing to watch."
Green shoots for Canada's housing market
While the rising-rate environment of recent times has seen a sizeable cooldown in Canada's housing market with home prices plummeting in many cities, the likely end of rate hikes should bring back a degree of stability across the country, according to Laird.
"I think in some markets, [house prices] are probably already at their floor," he said. "Some might drift down a little bit further, but no further rate hikes definitely provides stabilization for home values.
"And if there are no more rate hikes and inflation moves in the right direction, I actually think it's possible we see prices drift upwards in the second half of this year."
What are your thoughts on the Bank of Canada's first policy rate announcement of 2023? Let us know your views in the comments section below.